We received The Cheesecake Bible Second Edition by George Geary in exchange for this post. All opinions and our love for all things cheesecake remain our own.
Remember The Golden Girls eating cheesecake on their television series, and we wanted it to be our nightly ritual as well? Those cheesecakes were real, and the luscious and delicious cheesecakes and many other foods made for hit sitcoms were made by pastry chef George Geary.
Geary later became the first award-winning pastry chef for the Walt Disney Company at Disneyland.
His cheesecakes are so good that they became one of his most popular culinary calling cards, leading to his first cookbook, 125 Best Cheesecake Recipes, in 2001. It was such a hit that fans asked for a follow-up book, and The Cheesecake Bible was published in 2008 to become a best-seller.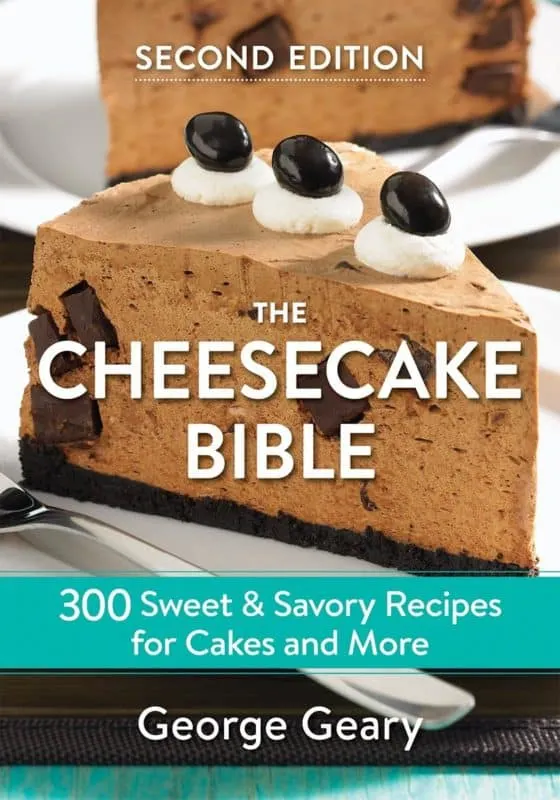 Geary is back, expanding his cheesecake repertoire with even more recipes in The Cheesecake Bible Second Edition.
The Cheesecake Bible Second Edition by George Geary is a must-have cookbook for anyone that loves to eat, bake, and share creamy delightful cheesecake desserts. Nestled between the pages, deliciousness awaits with 300 Sweet and Savory Recipes for Cakes and More. You'll love these easy-to-follow recipes, sauces, and toppings, plus beautiful full-color photographs that will inspire you to bake the perfect cheesecake.
Each recipe features everything you need to create delicious fail-safe cheesecakes, including helpful tips, techniques, and frequently asked questions from his students.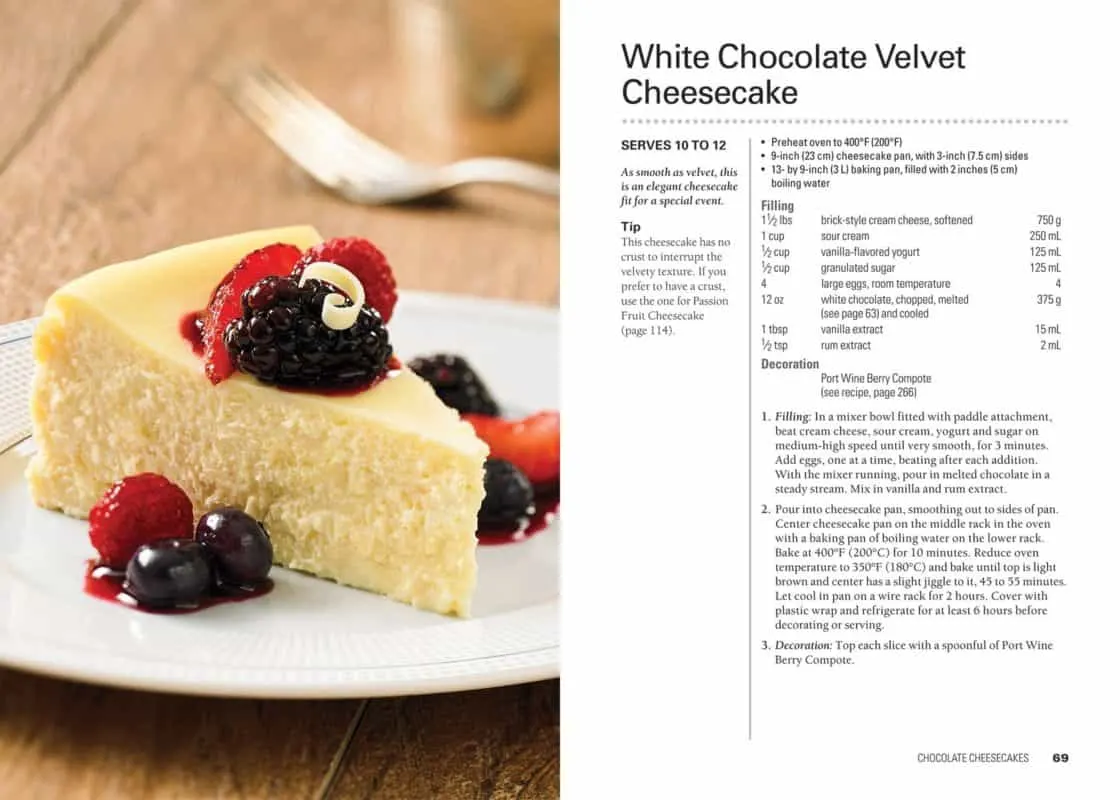 The Cheesecake Bible Second Edition brings to the reader what we all crave, creamy, well-crafted cheesecake. It takes that bakery or restaurant cheesecake we can't stop thinking about and makes it possible to create in our kitchen at home. Because, seriously, homemade can be better than bakery-made.
Cheesecake can be easier to bake than traditional cakes, and the result is rewarding and impressive.
I love the extensive how-to instructions. There's something to be learned in the tips and techniques features. It's genuinely like the name says, "The Cheesecake Bible," providing everything needed for creating perfect cheesecake after cheesecake.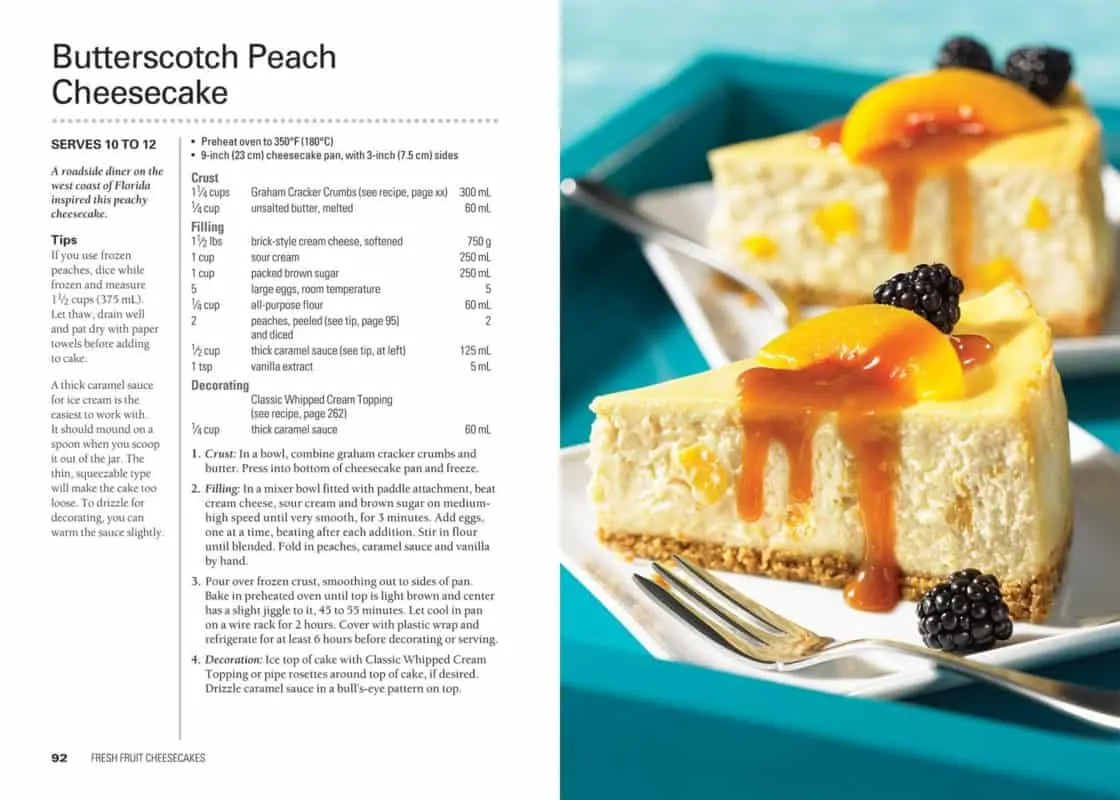 Geary offers more than just the traditional cheesecake; he elevates the recipes with an array of flavors from classic vanilla and chocolate to those brightened by citrus or nutty. There's a flavor for anyone.
Recipes range from holiday favorites, savory and citrus, no-bake cheesecakes, bars, pies, toppings, sauces, and even breakfast items.
Recipes For
New York-Style Cheesecake
Rocky Road Cheesecake
White Chocolate Velvet Cheesecake
French Apple Cheesecake
Chocolate Mocha Chunk Cheesecake
Creamy Crab Seafood Cheesecake
Triple-Pepper Cheesecake
About the Author
George Geary teaches baking and cooking techniques at more than 100 cooking schools across North America every year. He is a food journalist and the author of five cookbooks.
The Cheesecake Bible Second Edition makes a great gift as we head into the holiday season!