I received a Cameron's Campfire Pit Grill in exchange for an honest review. All opinions are my own.
It's Memorial Day Weekend. At our house, that means the official start of summer, BBQs, and campfires. Whether we load up the car and head out-of-town, or deep into the backyard, my kiddos love a campfire. This weekend we spent some time in the backyard with the kiddos and our new Cameron's Campfire Pit Grill.
First we cleaned up the fire pit.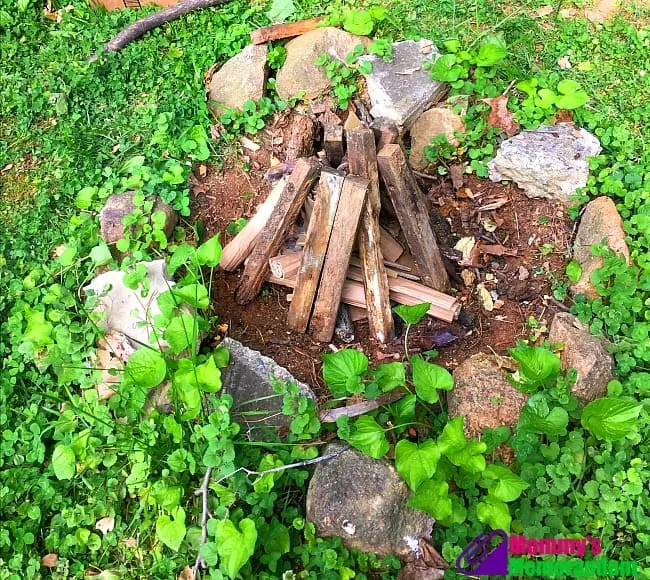 Next, the kiddos got the Cameron's Campfire Pit Grill out. It comes in a handy carrying case. It's a compact fire grill, making it perfect for camping or in our case, enjoying our fire pit out back.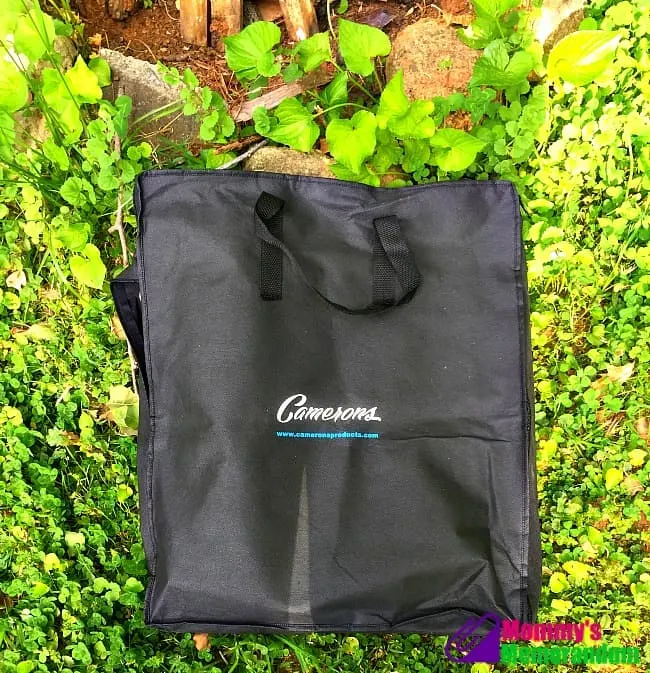 Dad drove the 34″ fire pit stake into the fire pit. The stake measures about 5/8″ in diameter. It took very little time. Then we all got to work gathering tinder and helping start the fire.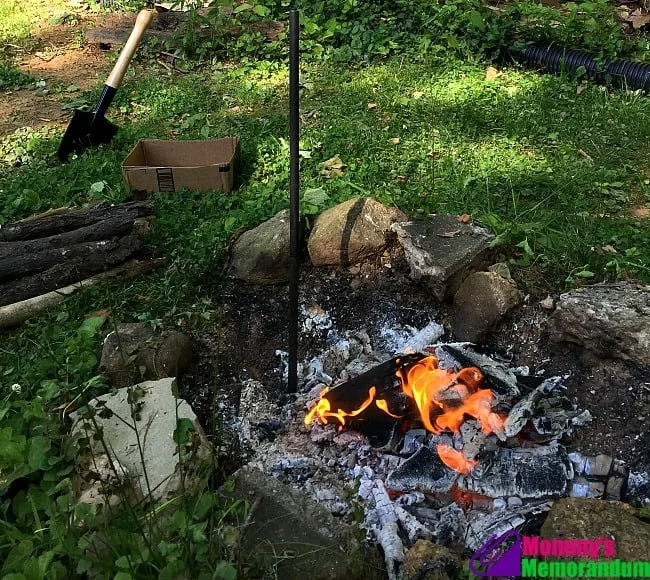 As the fire burned down to embers, Dad installed the 17.75″ round grill. It fits on to the fire pit stake and the height can be adjusted accordingly, depending on your preference. This feature makes it great for smoking food, barbecue, etc. There are no tools required for assembly. The grill will hold up to 12 pounds of food and weighs a meager 3 pounds.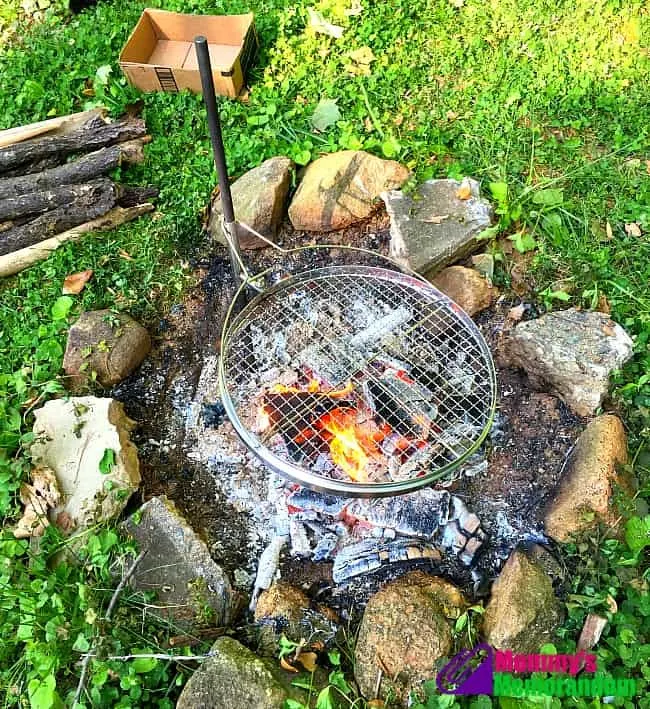 The grill is made of non-stick stainless steel. It swings away from the heat source to allow for turning or removing food. It is also dishwasher safe.
We added hot dogs and the kiddos invited the neighbor kids and they enjoyed sitting around the fire, watching their hot dogs cook.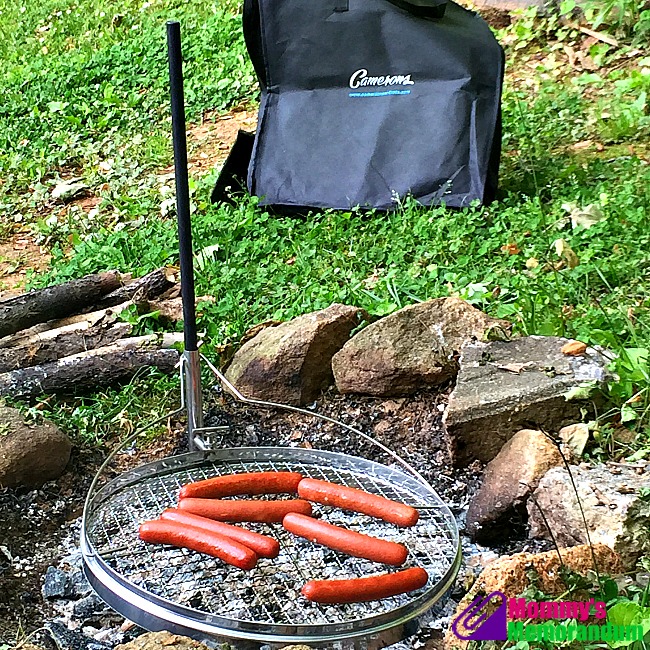 This is a great campfire grill. It is portable and lightweight. It takes up little room, making it easy to take with you. Set up took less than three minutes and the cleanup was a cinch…we seriously just hosed it down.
I love the adjustable height and the swivel feature.
This grill was designed for the outdoorsman. It would make a great gift for Father's Day.
Consider Cameron's Campfire Pit Grill for your next campfire.