The holidays are quickly approaching, and for those of us who enjoy cooking for family friends and are small appliance high-touch tech fans, I'd like to introduce you to the New! Breville Combi Wave 3-in-1 Microwave.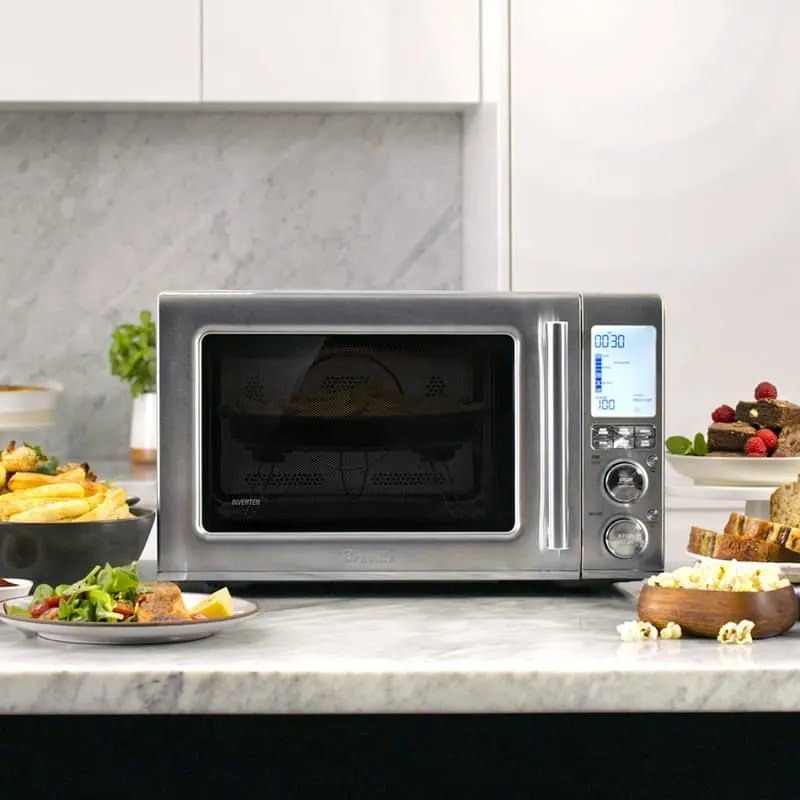 It's a kitchen must-have from a premium brand that offers an attractive design, state-of-the-art engineering, and reliability. The Combi Wave joins Breville's Smart Oven lineup.
Breville has outdone itself with this kitchen microwave. As I mentioned, it's a 3-in-1 microwave that not only microwaves but air fries and is a convection oven! Mind blown!
The Breville Combi Wave 3-in-1 will have you air frying the most incredible crunchy fries. Your guests will rave about air fryer crispy brussels sprouts, and come game day, and you're setting out delicious chicken wings.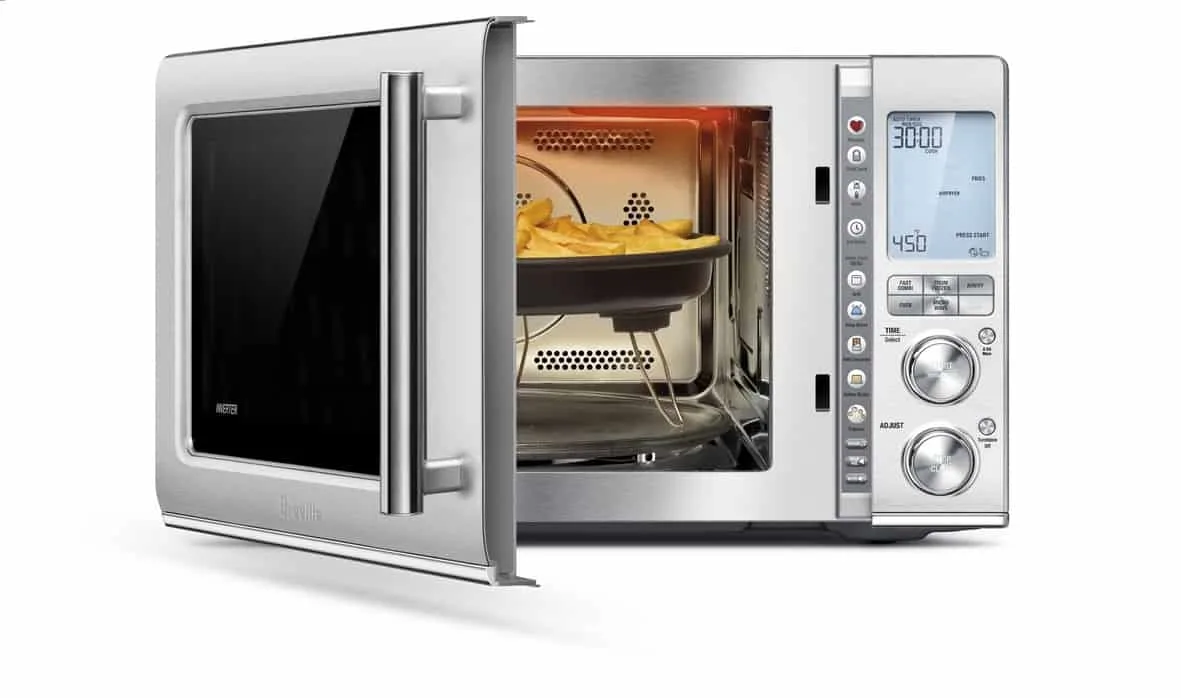 From there, your convection oven game is on-point with whole chickens, savory lasagna, and your favorite too-die for chocolate brownies.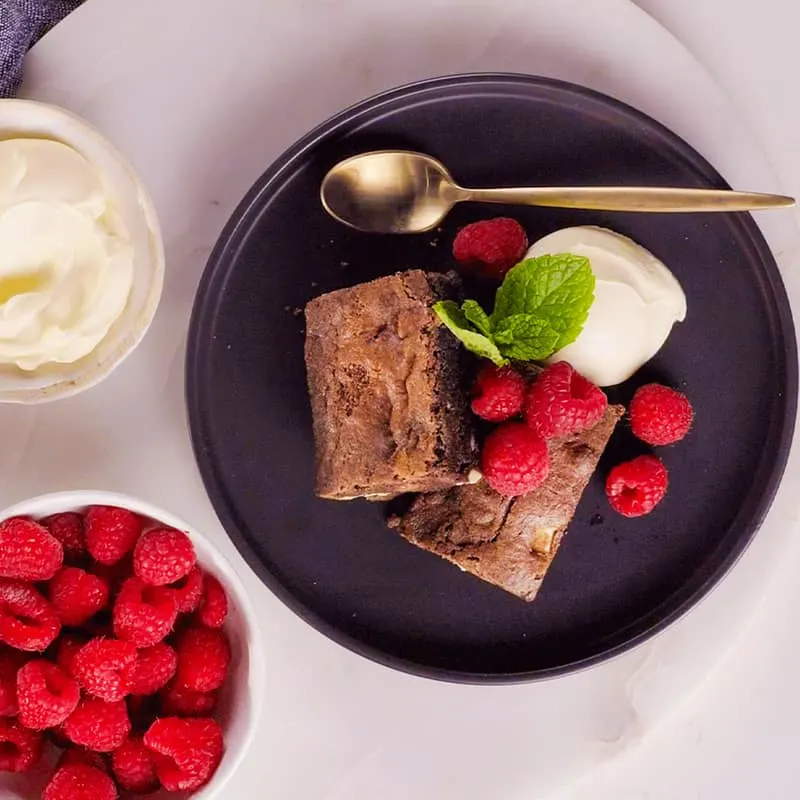 Of course, you can microwave with even heat distribution and call it a day.
But, it's not just about what you're cooking; Breville makes it about HOW you're cooking.
The Combi 3-in-1 microwave offers:
80-percent quieter soft close door. Mmm hmmm, no more microwave slams!
50-percent quieter while in operation
It also features clever touches like child lock and mute buttons, which means you have fewer beeps. Bumps. Clangs and getting more pops. Bites. Crunch. from your meal.
Breville Combi has intuitively easy preset at your fingertips because we don't always remember to set it out to thaw. We're talking Smart Cook, Smart Reheat, and Smart Defrost!
You can use each Combi Wave's functions separately or take advantage of Fast Combi mode. Fast Combi is an intelligent cooking method that automatically combines convection cooking, grilling, and microwave to reach and hold the desired temperature.
It's effortless with the "Fast Combi" function of the Combi Wave 2-in-1 because it's designed to cook your favorite dishes faster. Using Microwave, Convection Oven, and Grilling to achieve the desired temperature and perfect results in less time. That's something to take to the table!
Powered by the Element IQ system, intelligent algorithms steer power to where and when needed to create the ideal cooking environment.
The Power Smoothing™ Inverter gives you precise & even heat distribution, reheating & cooking dishes evenly for more delicious results.
Each Breville Combi 3-in-1 Microwave includes:
trivet (a round wire rack with three rubber-tipped feet)-The trivet is a 9.75-inch diameter
crisper pan that has three foldable legs so it can be used either low (legs folded) or high (legs extended). (11.5-inch diameter x 2-inch high)
The Breville Combi Wave 3-in-1 oven retails for $450 and will be available at Best Buy and on Breville's website through the holidays, after which it will be sold by retailers nationwide.
---
The reviewer has been compensated in a Best Buy Gift Card and received the product/service at a reduced price or for free.