Kiwi Crate is bursting with Rocket Party Favors to keep entertained this summer. With the Fourth of July this week, give children something to do that's safe and creative beyond the fireworks.
Through the Celebration Shop, anyone can purchase the Rocket Party Favors. Unlike most monthly subscriber boxes, Kiwi Crate's Celebration Shop offers the consumer the ability to purchase without signing up for a subscription.
The Rocket Party Favors entertained my kiddos during a raining weekend.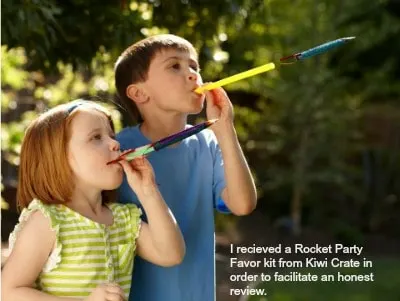 When the package arrived, Miss M was enamored by the old-fashioned paper-wrapped package: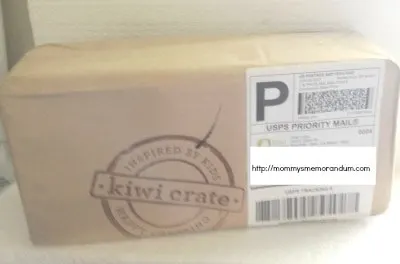 Beyond the brown paper was a green shoe box style box that contained the afternoon's project and entertainment: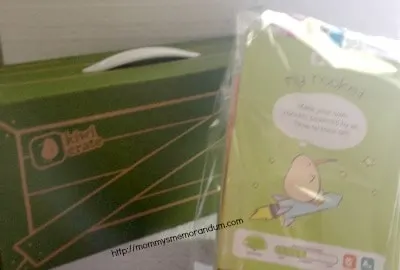 The Kiwi Crate Rocket Party Favors includes all the materials and instructions to make 10 rockets and blast them off into the air!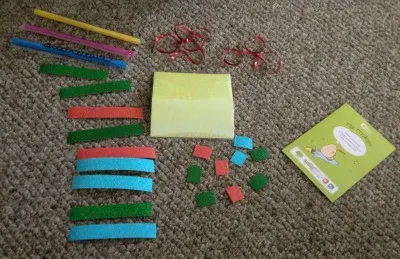 The kiddos could do everything on their own with no help from Mom. The instructions are easy to follow and include visual graphics to help children grasp the task.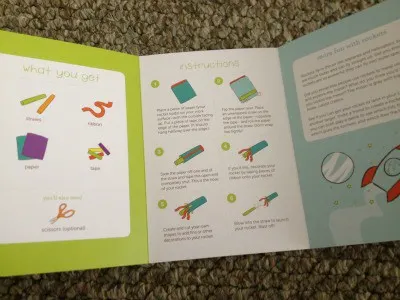 Even Li'l Man, who typically feigns crafts, was all about this fun craft deeming it "out of this world"!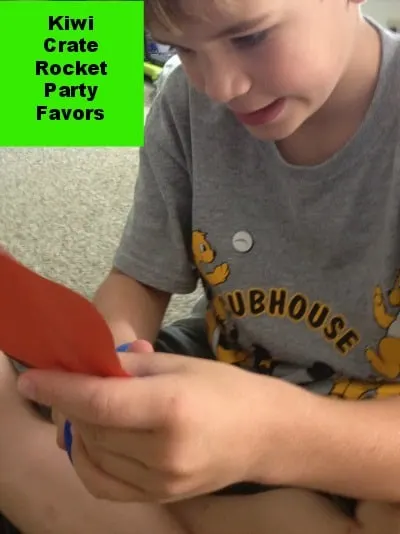 There's no limit to the fun and games you can have with these self-powered spacecraft!
The finished product was adorable: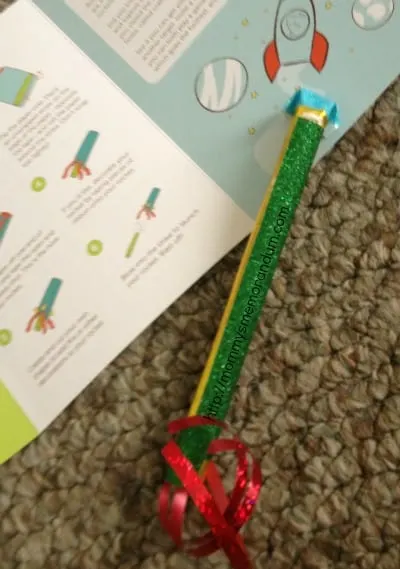 Enjoy the activity during a party, as a craft project, or gift it as a favor.
Once the kiddos had their rockets made: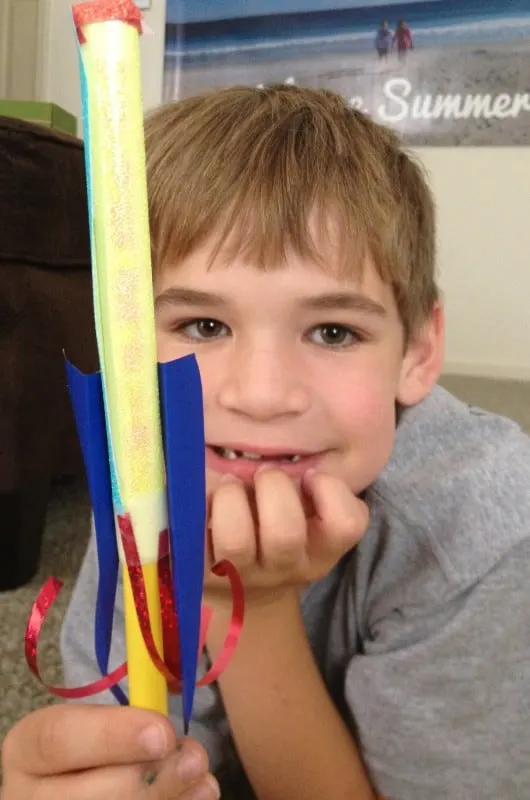 It was time to put them to the test. The kiddos wondered if they would fly.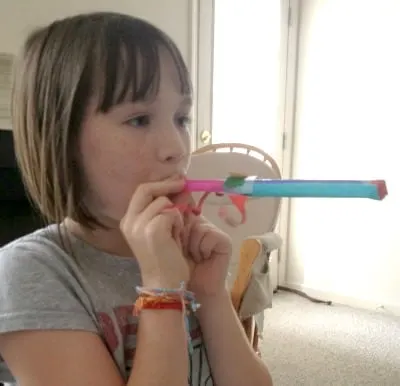 Indeed they did!
The kiddos loved making the easy craft and had even more fun launching them with a huff and a puff of breath. They have been holding rocket competitions to see whose goes higher, farther, faster and more!
Each party favor is available in an assortment of colors to complement party décor (including RED and BLUE!) and comes with a child-sized carrying handle so little guests can carry their favors home. Party pack mini-crates for the rocket project are only $5 per child.