Did you know Americans make more than 405 million (BTS) long-distance business trips yearly? Many of these Americans return home to families, and parents often feel guilty leaving their children alone during trips. Many buy gifts to surprise their children with when they get back home. It can be tricky to always come up with unique gift ideas. How can you get a gift during your travels that your children won't toss aside after five minutes? We've got you covered! Below we've compiled a list of the 10 Best Souvenirs to Bring Your Kids!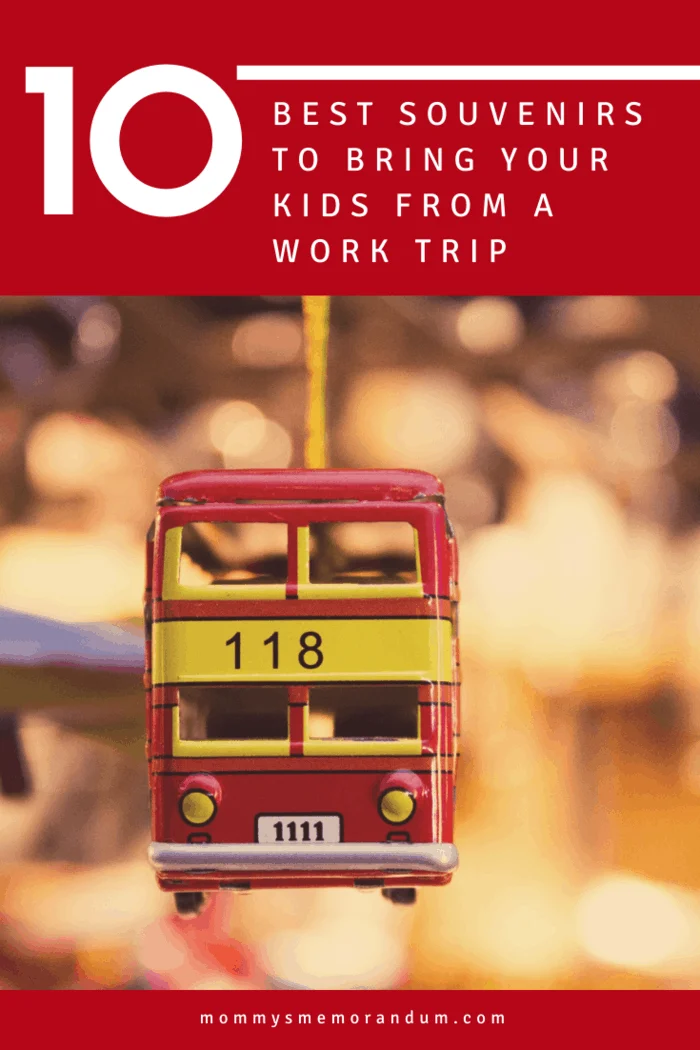 10 Best Souvenirs to Bring Your Kids from a Work Trip
Stuffed Animals
Most kids have a stuffed animal collection!
Help them add a couple more friends to their animal family by picking them up a stuffed animal at the airport.
Many airport stores have stuffed animals; many dressed up in shirts labeled with the city or destination they're from.
You can also get them more realistic animals, especially ones that are native to the place you are traveling to!
For kids interested in zoology, these can be extraordinary gifts.
If you check out gift shops at zoos or aquariums, you can easily score these types of plushies.
Snacks
Maybe candy is a bit of a copout, but what kid doesn't have a sweet tooth?
Candy or flavored popcorn can be a treat, too, if your kiddos don't have them very often.
If you do a lot of international travel, this is a good choice because there are so many unique snacks overseas that your children would never have the chance to try otherwise!
Places like Japan have adorable and interesting candies, such as fondant sushi-making kits.
It's the one time you'll want your kids to play with their food!
Collectibles
Everyone collects something when they're a child. If you travel to various destinations, look for something unique to each place, like snow globes or mugs, or something specific such as Neko Atsume collectibles.
Another collectible is custom coins.
You can pick up a nice box or display case for their coin collection to make it more special!
Similarly, you could help them start up a collection of pressed pennies.
They can add to collections during trips to zoos or museums, where you can pick up coins and pressed pennies in gift shops!
An Educational Gift: Books
Books can be the perfect gift for any budding reader.
You are helping your little ones build their own library and get them a gift they can repeatedly use to improve their literacy skills.
Books are also great for teaching kiddos about other regions and cultures.
If you buy a book that teaches about a culture or tradition local to where you are traveling, you are opening your children up to new cultures and customs, too!
Stickers
Stickers are a simple gift that you won't have to spend a fortune on.
Stickers are a great choice if you travel often and can't afford a $15 gift each time you return home.
If you get your little one an empty notebook, they can even start a sticker book!
It will give them something to look forward to each time you come home from your trips.
If you can get stickers that are relevant to the locations you're traveling to, they'll be getting a bit of a geography lesson at the same time!
At the very least, they'll be giddy over all their colorful new acquisitions.
Traditional Toys
For some kids, the best souvenirs are just traditional toys.
If you know your child has been pining over the newest LEGO set or doll on the market, you can always pick one up at a local department store.
In some ways, this makes your job a little easier.
If your kids were interested in the starry nights and wanted a new telescope for night sky viewing, you would struggle to bring that back on your trip.
You don't have to search for a unique gift every time if you already know what toy will brighten their day when you get back home!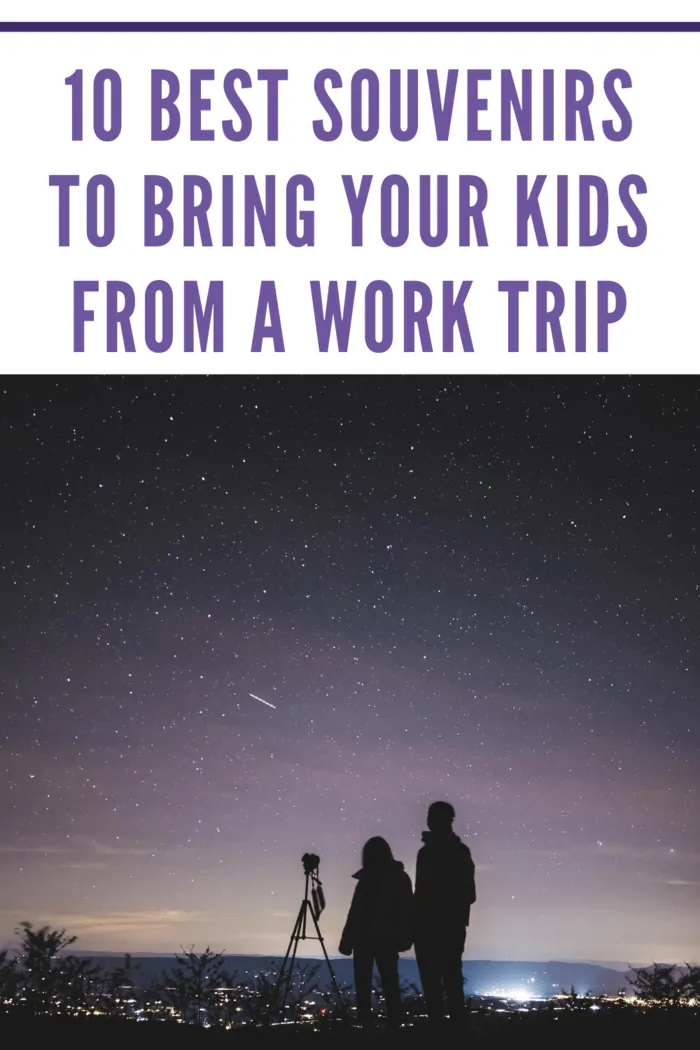 Magnets
Magnets can seem like a small thing, but people get pretty creative with magnet designs these days.
You can get magnets that are relevant to the location you're traveling to, or you can get a cutesy one — think animals, beaches, or emojis.
Magnets are practical, too. If your kids are artists, you're giving them a gift they can use.
Any artwork they create can be hung up on the fridge thanks to their magnet collection.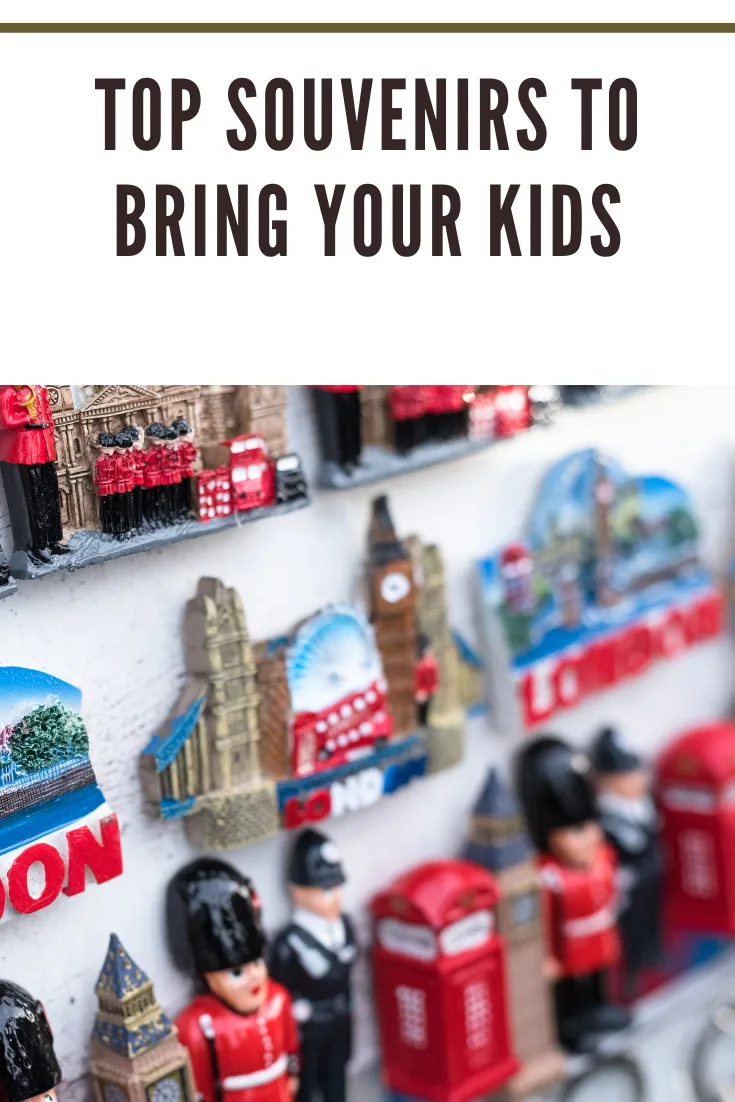 Postcards
If you want to get your kiddos something they'll get before you return home, send them a postcard!
Sure, it might not be the most extravagant gift, but it will be very touching if you write something meaningful on the back!
Plus, kids are always absolutely ecstatic when they learn they're received mail.
Remember those magnets we were talking about?
They might come in handy if your kids want to hang up their postcards.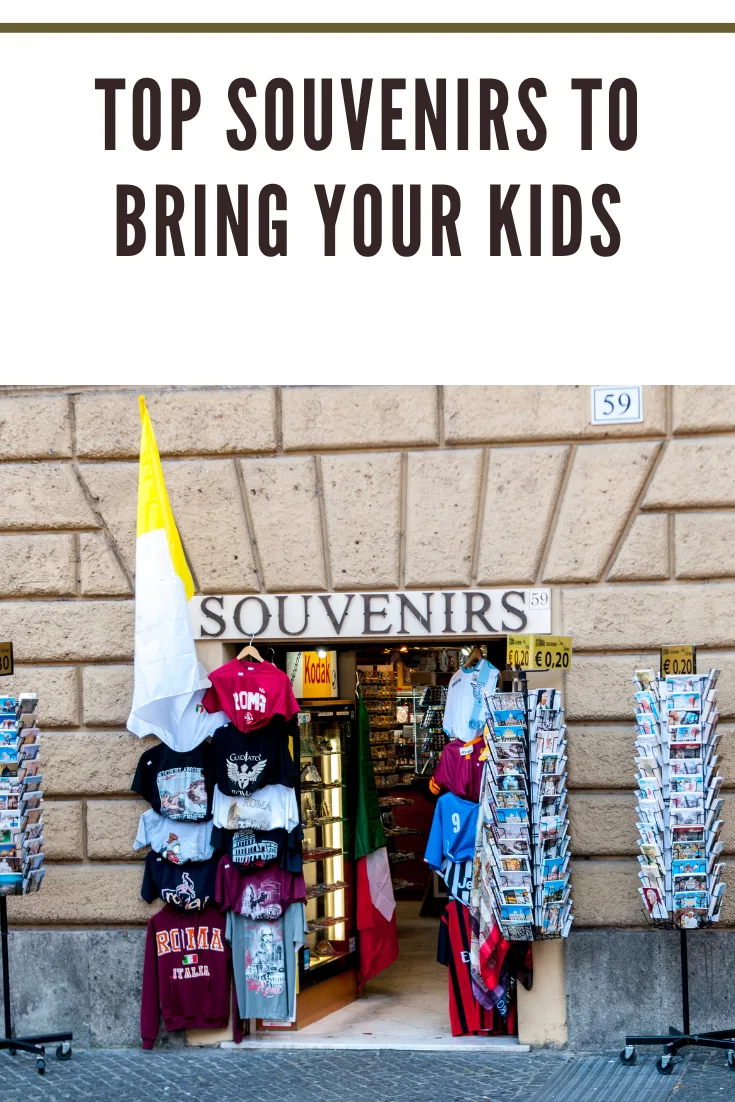 Practical Souvenirs: Clothing
If you want to get something that your kid will use more than once before they toss it aside, clothing is a good choice.
T-shirts are probably your best option, and you can often get shirts at the airport or train station, so you won't have to look very far.
Many cities and towns have gift shops, too, so you can always find a shirt, hoodie, or joggers with the town's name or a cute mascot printed on it!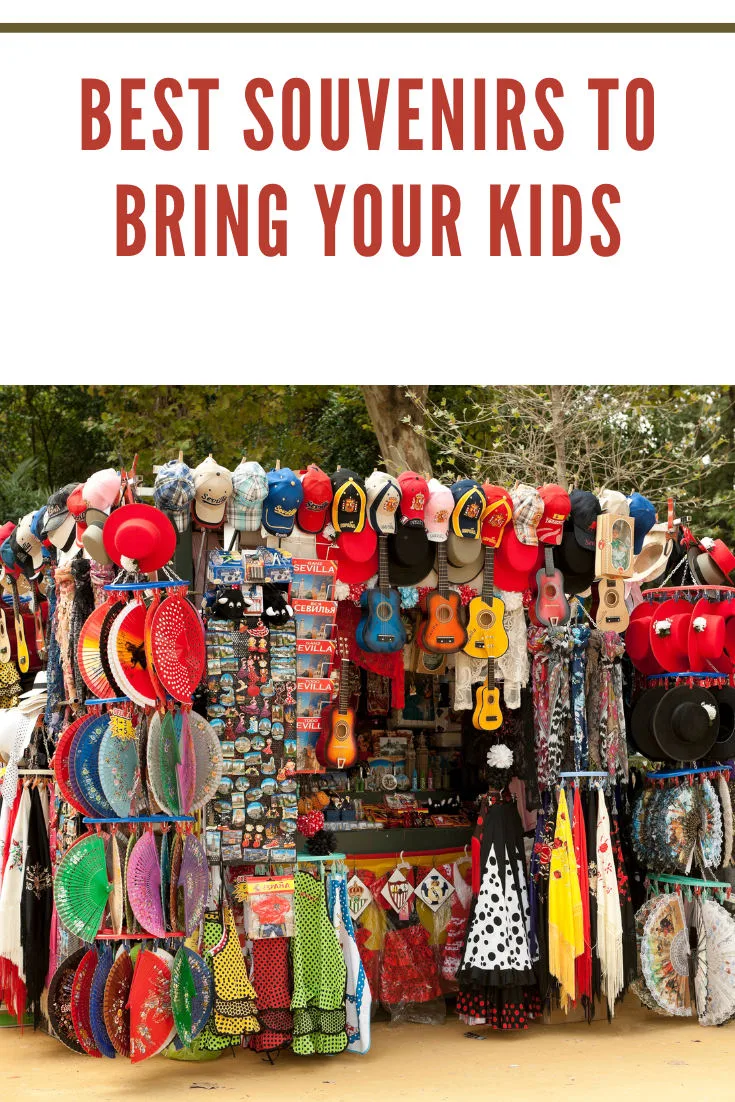 Photo Book
If you're an amateur photographer, you can gift a photo album of your travels. Include some selfies, and your kids will have something they can treasure even when they're older.
With the comeback of polaroid photos and disposable cameras, you can create a very vintage little memento for your kiddos.
Otherwise, take some snaps with your phone and print 'em out before collecting them in a small album.
For more Ideas on Gifts for Photographers, read more on pixpa.com.
Finding the Perfect Gift
Every kid will have different preferences regarding gifts, so be mindful of what will appeal to your child!
Armed with this list of the best souvenirs, you're sure to find the Best Souvenirs to Bring Your Kids
Plus, any gift is still a gift at the end of the day!
And remember that you don't have to buy a gift every time you go away — if you only get them occasionally, it will make the gift even more special!
For more tips about traveling as a parent, check out our blog's travel section. Bon, voyage!