Because of technological advancements, the concept of going 'automatic' can now be applied in any setting, including residential applications. Having an automated home provides you with numerous benefits, including reduced energy bills, robust security-and best of all, convenience. It makes your day-to-day tasks more manageable, allowing you to leave certain tasks without supervision streamlining your routines.
Here are the different things you can automate at home.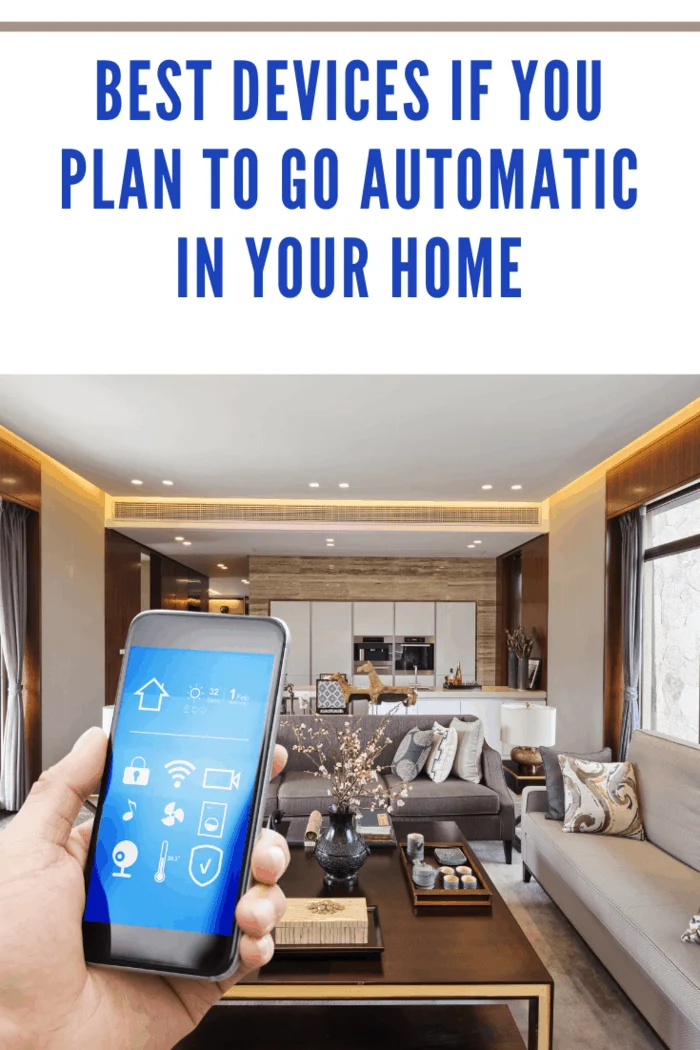 Automatic Garage Doors
Automatic garage doors with remote controls make it easy for you to get in and out of your garage. It allows you to open and close the door with a simple press of a button on your phone or remote control, allowing you to open the doors without leaving the comfort of your car. If you're looking for a quick and affordable 'automated' upgrade, consult with a professional and have garage door installation.
Smart Lights
One of the easiest things to automate in your home is lights. Smart lights let you use sensors to turn them on when somebody enters a room, allowing you to leave it off every time, saving you money on energy bills over time. You can also program them to turn dim after 10 pm, preventing you from getting up and disrupting your sleep.
Automated Temperature Setting
Forgetting to readjust your home's thermostat when you leave for work can be a waste of money. The experts at Tech Hive say that Automated thermostats can prevent that from ever happening again by allowing you to adjust it wherever you are, allowing you to leave it at any temperature necessary. Plus, its advanced AI-powered automation technology continually learns to adjust the temperature settings in your home based on your preferences, ensuring you're comfortable every time.
Slow Cookers
Working nine-to-five jobs can be tiring, especially if you have kids, and often enough, you won't find time to cook healthy and delicious meals every time. Luckily, you no longer need to rely on take-outs and frozen dinners with slow cookers. Slow cookers cook food at low temperatures, bringing out each dish's flavor without much effort.
This kitchen appliance lets you prepare the meal during the morning and have it ready by the time you get home, ensuring you and your family get fresh and healthy meals every day.
Robot Cleaners
If you work most of the day, feeling tired is natural. Cleaning can be extra challenging when you arrive home after a long day. Fortunately, you don't need to worry about your floors getting covered in dust and grime anymore, thanks to robot cleaners. These devices free you from sweeping the floors ever again as they automatically clean your home's floorings and every nook and cranny it can reach.
The best part is, you can leave it operating when you're not at home, ensuring your floors are spotless every time. Just make sure to charge it often, and you'll be rewarded with a cleaner home and more time for yourself.
Automatic Door Locks
Automatic door locks remove the possible safety concerns of traditional locks, such as keyed entries. Plus, you don't need to worry about leaving your door unlocked as these systems automatically lock themselves following your specified 'locking schedules' or lock them through your phone. Sensors can also detect your phone when you arrive home and automatically unlock your doors for you.
Automating your home doesn't need to be complicated, or expensive-and; all of the upgrades mentioned won't cause you a lot, but the benefits you get to enjoy are substantial. However, remember to start slow, and as you get more comfortable and familiar with home automation technology, add more. You'll be living in a modern smart home in no time.
---
Resources:
https://pricesdoors.com/garage-doors/
https://electronics.howstuffworks.com/gadgets/home/robotic-vacuum.htm