Navigate parenthood effortlessly with the best cars for parents with babies. Safety, space, and style converge for an exceptional ride.
Congratulations, you've just brought a beautiful, healthy baby into the world.
In their shining eyes, you can see their entire future written there.
It's up to you to keep them safe while they are growing up so they can make it to that future.
While you can't protect them from everything, there are things you can save them from.
One of those things is road accidents.
Choosing the best car for baby to travel around in is vital to their safety.
Not only do you want the car to be safe, but you want it to have a little entertainment value to keep them distracted on long road trips too.
Check out this guide for an entire list of the best cars for parents with babies.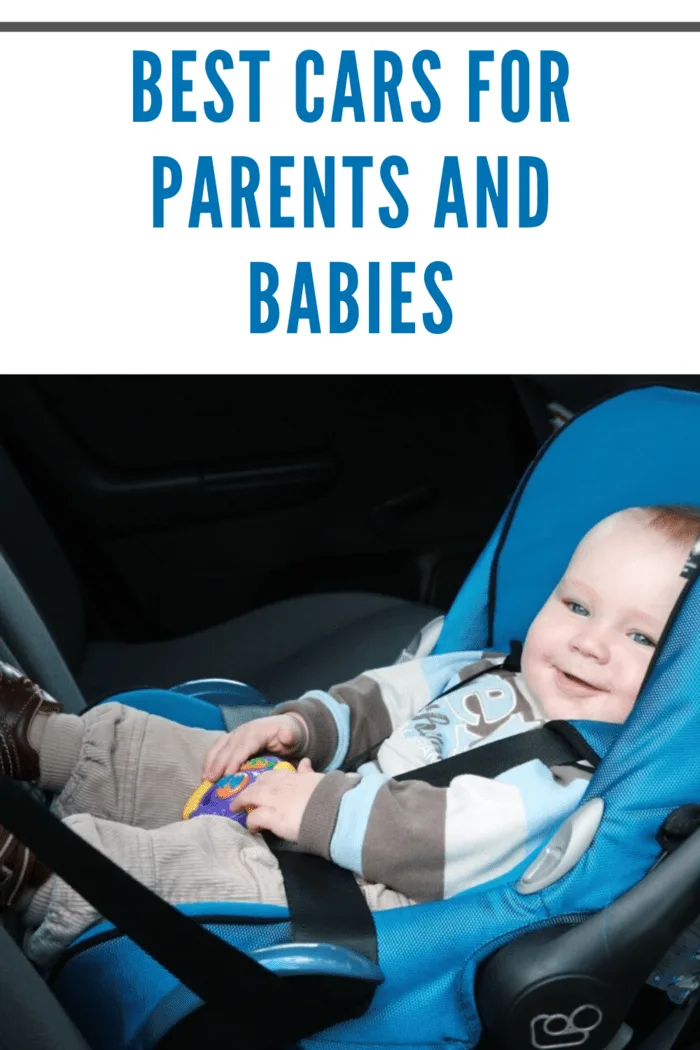 Best Cars for Parents with Babies: What to Look for When Purchasing Your New Family Ride
Kia Sedona
First up on the list is the Kia Sedona.
Kias are known for being affordable, and this minivan is no exception to that.
A cheaper price means that you'll have manageable monthly payments that you can put toward little extras for the car.
It doesn't come with any kind of entertainment system, but you can use the money you're saving to have touchpads installed on the back of the seats.
Your child may not be able to appreciate that while they're a baby, but when they get older, they'll love the fact that they can stream their favorite cartoons.
Even though the Sedona is a minivan, it handles a lot like a smaller car.
You can park in any tight space a parking lot throws at you.
This car also shifts like a dream.
As far as car seats go, you can fit around 5 of them in the backseat making the Sedona great for big families.
Chrysler Pacifica Hybrid
As your child ages, you're going to start doing more and more driving.
They have to get to school and club practices somehow, after all.
You can prepare for that while they're still a baby by picking up a Chrysler Pacifica Hybrid (US News).
The gas mileage is amazing shares Care and Driver.
You'll be able to drive around 520 miles before you have to fuel up again.
There are plenty of places in the vehicle where you can install a car seat.
There are movable head restraints in the second row that make putting car seats in pretty easy.
If you want to add an element of comfort and entertainment, you can upgrade your vehicle to the Hybrid Limited.
Upgrading will net you heated seats in the front and 10-inch screens in the back of the front seats that your children can use to stream TV shows (Consumer Reports).
Honda Odyssey
When your child ages and starts making friends, you'll be glad you went with the Honda Odyssey (US News).
It holds a total of six car seats, which makes it the perfect vehicle for carpooling.
It comes with an automatic ten-speed transmission which will give you the smoothest ride you'll ever have.
If you're not holding the maximum amount of people the car can carry, you can remove the center seat in the middle row and push the two remaining seats together.
This makes it easier for passengers to navigate to the back row.
There is a 10-inch screen that pulls down from overhead that your children can watch videos on as well.
Toyota Sienna
The Toyota Sienna has an all-wheel transmission that makes driving home in inclement weather not as scary or dangerous as it could be.
It smooths over bumps in the road, so you won't feel a thing.
You'll be able to fit two car seats in both the second and third row of the vehicle, and it has a split-screen entertainment system.
Your children won't bicker over who gets to choose the movie, which will give you the peace and quiet you need to concentrate on the road.
Volkswagen Atlas
The Volkswagen Atlas is inexpensive, and it comes with a sweet four-year warranty with two years of free maintenance.
So, you won't have to worry about hiring a lemon law attorney if the dealership sells you a faulty model.
The vehicle breaks and steers pretty smoothly and comes with nice safety features like heated side mirrors and automatic headlights.
If the car seats are narrow enough, you can fit three of them in the second row.
An additional two seats can be placed in the third row.
The Volkswagen Atlas doesn't have an entertainment system like the others listed but it does have climate control.
Your children will be able to adjust the AC themselves.
This may be a good thing or a bad thing, depending on how you look at it.
Toyota Highlander
The Toyota Highlander is a heavy vehicle, but due to the great suspension system, it doesn't feel like it.
It's got a lot of great safety features, such as showing road signs on the dashboard.
You'll be able to fit three car seats in the second row and a fourth one in the center of the back row.
You can wirelessly charge your phone in the center console, so you'll always have enough battery to call someone in case of emergencies.
It's also got heated front seats.
Choosing the Best Car for Baby on Board
Are you about to be a new parent? You'll need to trade up to a new car that's safe to transport the little one around from place to place.
The best car for a baby on board will have tons of safety and entertainment features that will keep your little one occupied while you keep your attention on the road.
Choosing a vehicle is only one essential thing you'll have to do when you become a parent.
Check out our blog daily for all the latest parenting advice.