I received the product in exchange for this post. All opinions are my own.
Almost three decades ago, I had a little cake decorating business I ran with my husband. He baked cakes, I decorated, and he delivered them. Sometimes it was a challenge in Miami's heat. I taught myself and, looking back, and I'm proud of the cakes I made.
My 11-year-old has been interested in cake decorating. I love decorating, but I know the metal decorating tips are easily distorted if dropped. This Beginning Cake Cupcake Decorating Kit Set is the perfect kit for my daughter. It offers a bit of everything.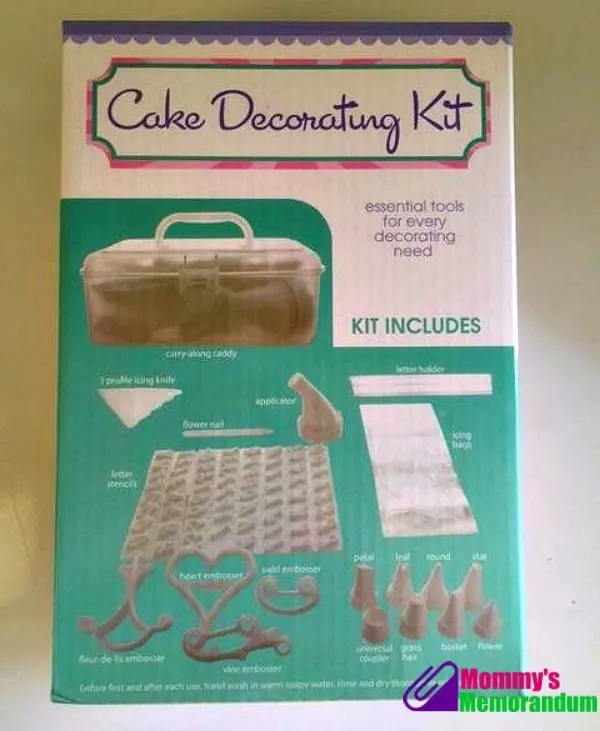 Beginning Cake Cupcake Decorating Kit includes:
*1 carry caddy to store everything
*8 decorating tips
*1 flower nail
*15 icing bags
*1 holder for the stencils
*3 sided profile icing knife
* 4 scroll patterns (heart embosser, swirl embosser, vine embosser, fleur-de=lis embosser)
*Letter/Number Stencils
*petal tip
*leaf tip
*Round tip
*Star Tip
*Grass hair Tip
*Basket Tip
*Flower Tip
*Universal coupler
*Applicator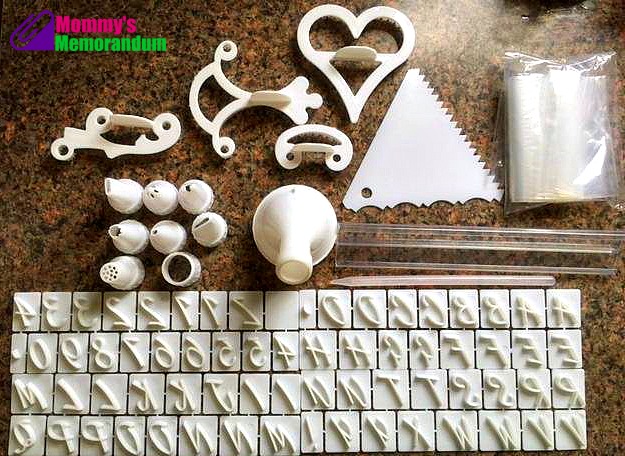 All pieces are plastic and white.
The icing bags are not the traditional triangles but rectangles rather. This took some adjustment, but they worked.
I like the applicator. It is large and allows the icing to dispense smoothly, with ease in changing the tips with the universal coupler.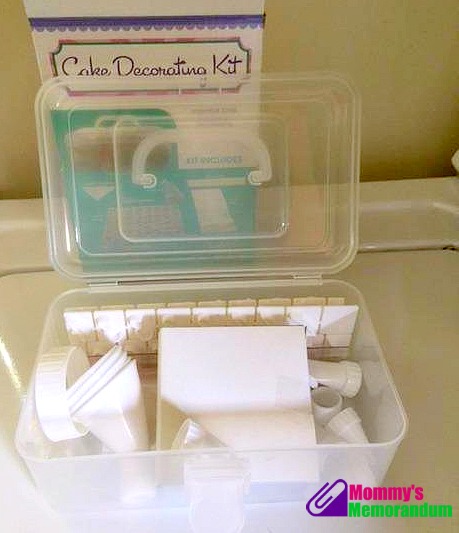 This is a great kit and sure to be a valuable learning resource as we play with it on our baked goods in the kitchen.
We found the pieces easy to wash–a little soap and water–or in a secured place in the dishwasher.