Tofu is a versatile product, and this recipe takes tofu and elevates it into a Tasty Bake Buffalo Bites dish that can be served as a meal or as an appetizer.
This dish is made with tofu and will have you a dipping fool..try with the Korean-inspired sauce.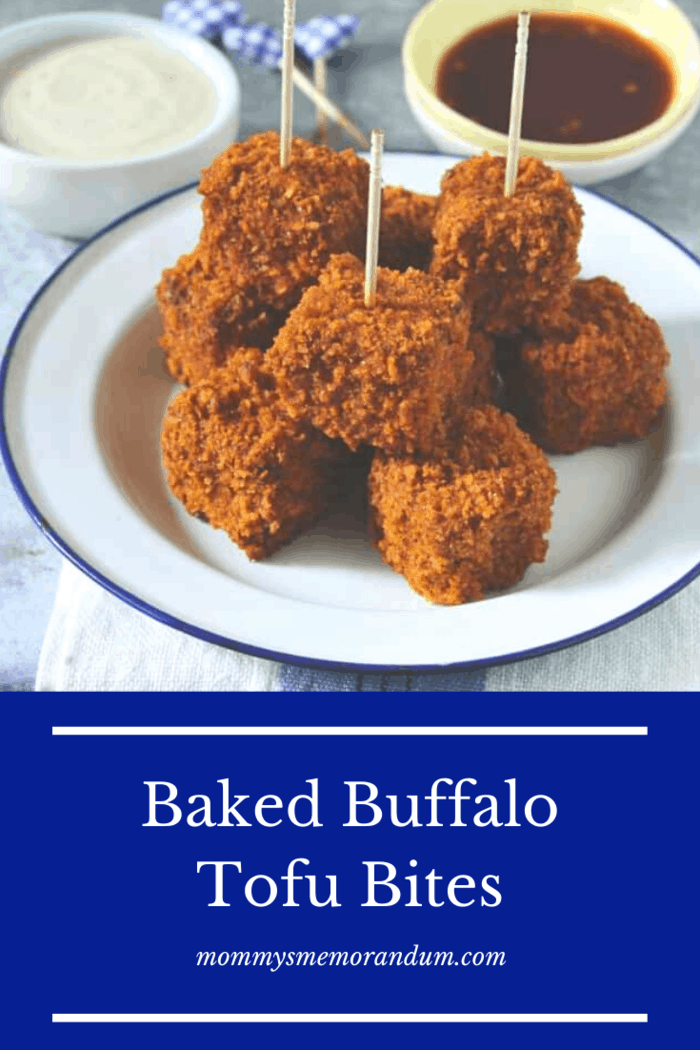 Yield: 4 servings
Ingredients:
For the bites:
2 tablespoons hot sauce
2 tablespoons tamari
2 teaspoons English mustard
2 teaspoons onion powder, divided
1 teaspoon garlic powder, divided
1⁄4 teaspoon ground black pepper
15 ounces extra-firm tofu, drained and pressed, cut into 1-inch cubes
Nonstick cooking spray
3 tablespoons unsweetened plain vegan milk
1⁄2 cup arrowroot powder
1 cup panko crumbs
Salt, to taste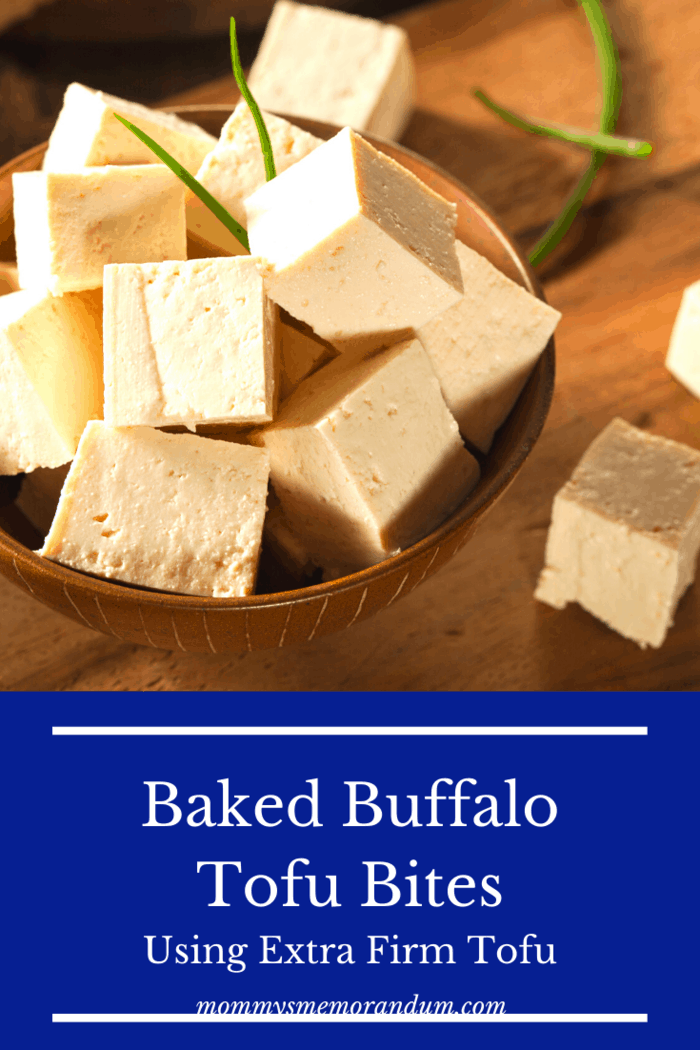 Sauce Ingredients:
1⁄2 cup hot sauce
2 tablespoons vegan butter, melted
2 teaspoons English mustard
1 teaspoon pure maple syrup
1 Tablespoon finely chopped green onions
Directions:
To make the bites:
Make the tofu: In a medium mixing bowl, combine the hot sauce, tamari, mustard, 1 teaspoon of the onion powder, ½ teaspoon of the garlic powder and pepper.
Stir together until well-blended. Add the tofu and gently stir until tofu cubes are coated.
Refrigerate for one hour.
Coat the Tofu: Preheat the oven to 400 degrees.
Spray a baking sheet with non-stick cooking spray.
Remove the cubes from the marinade and add the milk to the remaining marinade.
Put the arrowroot powder on a plate.
On another large plate, combine the Panko, remaining onion powder, remaining garlic powder, salt, and pepper.
One by one, dip the cubes in the milk marinade, shake off any excess liquid, then coat with the arrowroot.
Dip in the milk marinade again, then coat generously with the Panko.
Bake: Place coated tofu cubes on the prepared baking sheet and bake for 25 minutes.
Turn over tofu cubes and bake an additional 10 minutes until the tofu cubes are a nice golden brown.
Make the Dipping Sauce: In a medium mixing bowl, whisk the ingredients together.
Serve: Place toothpicks in each tofu cube and serve with the sauce.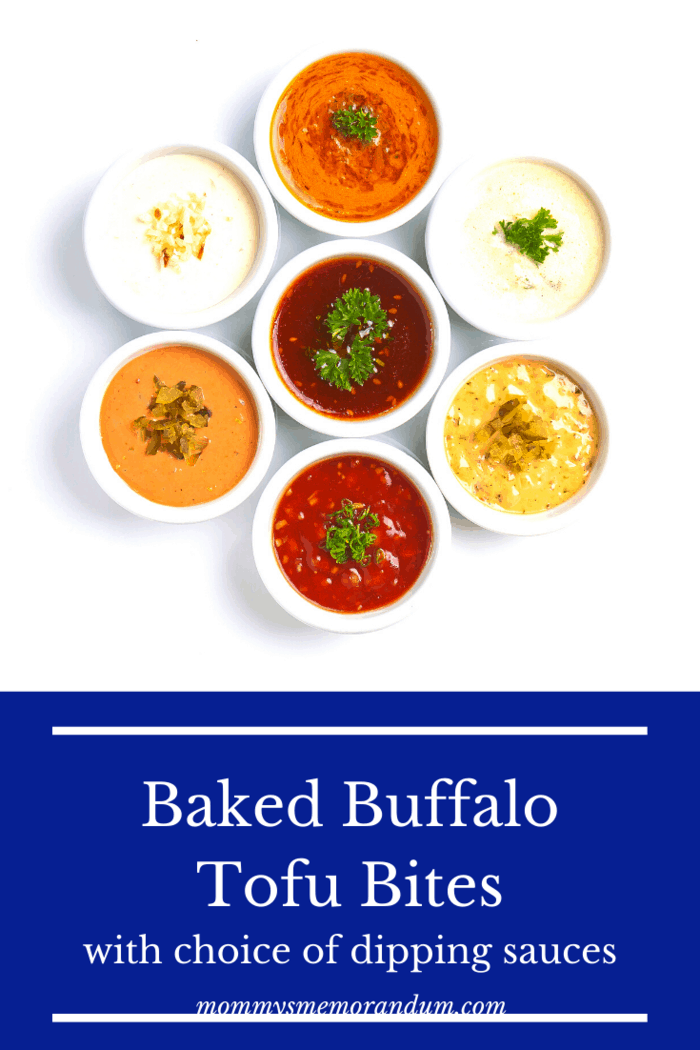 Serving Suggestions Variations Make a Korean-inspired sauce instead!
Yield: 3⁄4 cup
3 tablespoons Korean red pepper paste
3 tablespoons tamari
3 tablespoons seasoned rice wine vinegar
2 tablespoons organic ketchup
1⁄2 teaspoon toasted sesame oil
2 scallions, thinly sliced
2 teaspoons toasted sesame seeds
Directions:
Combine the first five ingredients in a small bowl. Whisk to combine.
The sauce may be prepared up to 2 days ahead.
To serve, spoon overbites and garnish with the scallions and sesame seeds.