Orthodontists are a specialized group of doctors who focus on the alignment of the jaw and teeth. Often, people get braces for strictly cosmetic purposes but orthodontists also help correct medical problems by aligning a person's teeth using metal braces, retainers, headgear, spacers, and rubber bands. If you're wondering at what age your child should see an orthodontist or be getting braces, here are some things to consider.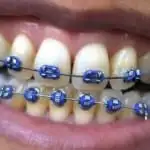 An orthodontist can be an elective doctor's visit but it's not the same case with a dentist. Since you'll start taking your child to the dentist as young as two or three, you can ask him or her advice on whether or not you need to visit the orthodontist. He can also pinpoint any potential problems so if he doesn't see any, you may be able to wait until your child's adult teeth have all grown in to start seeing an orthodontist. It is important for you to find a dentist that you trust and knows your child's teeth inside out, so they can point out any issues.
Though there is no right or wrong age to start taking your kids, orthodontists do a lot more than just braces. Many orthodontists recommend taking your kid in before age seven so the doctor can determine any possible problems and what he can do to start fixing them. Though you won't want to get a child younger than seven into braces, the doctor will be able to locate the problems and plan the best solution. Aside from braces, there are other tools, like spacers, the doctor can start using to prepare your child's mouth for braces that will improve the results as well.
Orthodontic practice isn't just about perfecting our smiles, they also help to correct jaw line alignment issues like underbites or overbites. When a jaw doesn't line up correctly it can cause a whole host of other issues, from snoring to digestion problems. Aligned teeth and a correctly set jaw make chewing easier and more effective and that would help the digestion problem.
When you take your child to the orthodontist, he'll have x-rays taken, maybe have a plaster mold made of his mouth, and have a thorough examination. All of these can scare some kids, especially because he'll be separated from you for the part, if not all, of it. Make sure your child is old enough to understand what's going on and to not get too scared when having x-rays were taken and a doctor's hands in his mouth.
Deciding when to take your child to the orthodontist is really up to you. If you and your dentist see no major problems with your child's teeth and jaw and the only purpose would be to get braces to straighten out your child's smile then you could probably wait until a little later in childhood or even into the early teen years. Your child can't get braces until all his baby teeth are gone and most of his adult teeth have grown in. The reason to take him earlier would be to address any problems you see.