Welcome y'all to Atlanta, the epitome of southern charm and the perfect place for a memorable family getaway! Nestled in the heart of Georgia, this vibrant city is a true gem, brimming with warm smiles, gracious hospitality, and a plethora of family-friendly adventures. So, grab your loved ones and prepare to be embraced by the irresistible allure of Atlanta!
Step foot into our city, and you'll be greeted with open arms and the sweet scent of magnolias wafting through the air. Atlanta boasts a delightful blend of modernity and tradition, where skyscrapers stand tall alongside charming historic neighborhoods. Our friendly locals are always ready to share their stories, recommendations, and that famous southern warmth that'll make you feel right at home.
Looking for family fun? Well, hold on tight, 'cause we've got it in spades! Dive into the wonders of the Georgia Aquarium, where your little ones can marvel at majestic marine life and learn about the importance of conservation. And let's not forget the World of Coca-Cola, a truly fizzy experience that'll take you on a journey through the beloved history of this iconic beverage.
For those seeking adventure, venture into the treetops at the Atlanta Botanical Garden, where you can stroll through breathtaking displays of flora and fauna, and even embark on an exciting canopy walk. And animal lovers, rejoice! The Atlanta Zoo is home to an array of exotic creatures, offering up-close encounters with lions, pandas, and countless other fascinating species.
But it's not just about the attractions; Atlanta's vibrant culture will captivate your family's hearts. Our diverse culinary scene is a melting pot of flavors, where you can savor mouthwatering barbecues, indulge in buttery biscuits, and savor the essence of southern soul food. And the music? Oh, honey, you'll find it flowing through the city's veins. From soulful blues to foot-stompin' country tunes, Atlanta's music scene will have you clapping your hands and tapping your feet.
With over 343 parks and green spaces, Atlanta is a nature lover's paradise. Take a leisurely stroll through Piedmont Park or explore the stunning trails of the Chattahoochee River National Recreation Area. And if you're feeling adventurous, venture just outside the city to Stone Mountain, where you can hike to the top and soak in breathtaking panoramic views.
Oh, and did we mention our love for sports? Atlanta is home to legendary teams like the Braves, Falcons, and Hawks. Catch a game with the family and experience the electric atmosphere that only sports in the South can provide. Root for your favorite team while indulging in some ballpark hotdogs and cold lemonade, and you'll feel like a true local.
So, y'all, pack your bags, buckle up, and get ready for an unforgettable family adventure in Atlanta. From the warm hospitality and mouthwatering cuisine to the endless attractions and natural wonders, this city is a haven for making cherished memories with your loved ones. Atlanta welcomes y'all with open arms, a big ol' smile, and that unmistakable southern charm that'll leave you yearning for more. Come on down and discover why Atlanta is the perfect destination for your next family getaway!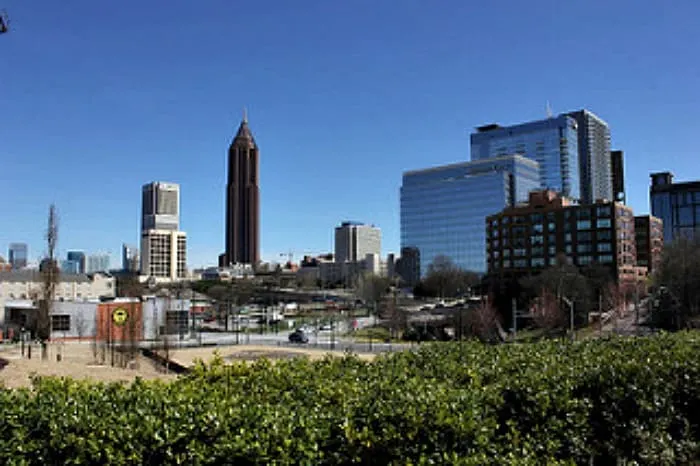 Atlanta: A Great Place To Consider For A Family Getaway
Atlanta is the shining star of Georgia. It's a city worth visiting if you have never been. Atlanta is rich in history dating back to the Civil War in the 1960's. Having also played host to the Olympic Games in 1996, there is a lot to take in from this vast city. It would be the perfect place to pack the whole family off for a little mini vacation. Here's why:
There's enough to do for the whole family.
There are some real family friendly places that you can take advantage of in Atlanta. With the city steeped in history, there is so much to see and take in. You could visit the Atlanta History Centre, which chronicles the city's history.
There is also the Martin Luther King site which is dedicated to the leader's life and times. For any Coca-Cola fans, there is the World of Coca-Cola. Explore the past, present and the future of this iconic brand. Sample up to 60 different products that are sold worldwide and experience the 4D experience. There is something for every kind historian.
If history isn't your thing then how about the Zoo or the infamous Georgia Aquarium? Both are an educational experience for the whole family.
What's fantastic about this city is that the whole family can get involved. You could rent a motor coach catering to the whole family—making it memorable right from the start.
There're some amazing places to stay.
Your whole family can be catered for in the many hotels and accommodations available in Atlanta. Whether you are looking for some five-star luxury or something a little more budget-friendly, you won't go wrong in this city.
You may want to consider some self-catering options and rent out a house or apartments close to the city. There will be something to suit every family. It is always recommended to do your research before booking anything. Other opinions can highlight a lot of things for you making sure it's suitable for everyone.
There are some wonderful places to eat.
Finally, no family vacation would be complete without considering where you will like to eat. Food is so important to get right. So it's worth checking that there are some great restaurants near where you are staying. To guarantee some fabulous meals out for the whole family. If you have young children, then it's best to check out the kids menu. We know how fussy the little ones can be.
If you love your lobster, then Bone's restaurant comes highly recommended. Or if a plate of ribs is more your thing then why not sample the best ribs in Atlanta at Fat Matt's Rib Shack.
If you have a particularly large family, organising your meals is a handy tip. Booking your tables in advance to avoid any disappointment.
I hope that this may have opened your eyes to consider Atlanta for your next family mini vacation. I'm sure no one will have a dull moment with what's on offer.