Increasing travel regulations over the past several years has made the prospect of hopping a plane to go on vacation a lot more stressful, and the hassles can multiply exponentially when you have the whole family in tow. Getting through long lines, security screenings, delays, cancellations, and more on your own can be difficult, but the added responsibility of children in the equation can definitely exacerbate the tension. Of course, careful planning and organization can go a long way toward helping you to prepare for every bump in the road when you plan a family vacation. After all, you don't want to let the hassles of travel stop you from reaching fun destinations and having a family adventure. Here are a few tips to help you get organized before you take a family vacation.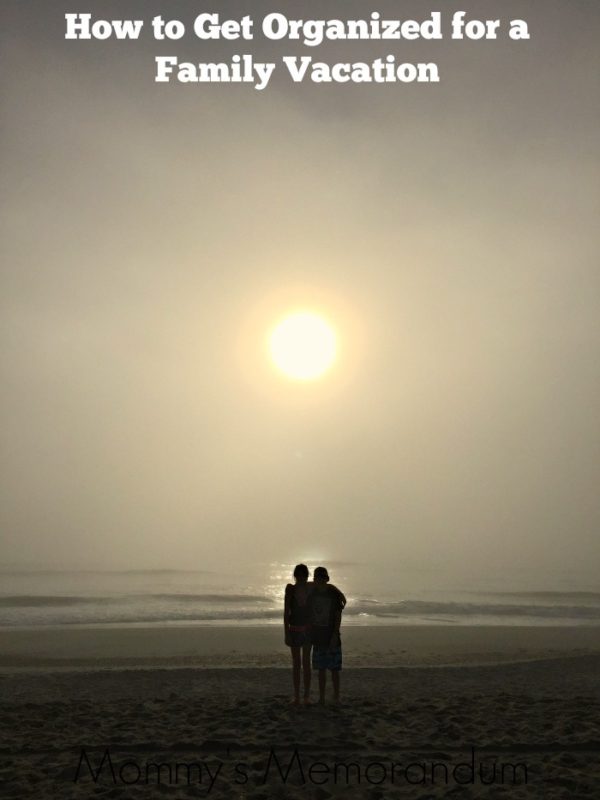 Early Prep
Depending on where you're going, you may need to get immunizations, and some of them require several weeks of advance warning. So if you're planning international travel it's best to schedule appointments with family doctors a couple of months beforehand. You should also make sure to refill necessary prescriptions since it will be much harder to do so from afar.
You might also need to get passports if you're heading to foreign shores, and these could take up to eight weeks to arrive, as well. An international driver's license can be obtained through AAA if your destination requires one, and it's best to check in with your insurance providers (auto, health, etc.) to see if you need additional, temporary coverage while you're on vacation. Finally, make sure to inform credit card companies of your travel plans to avoid having holds placed on your card if providers suspect fraudulent activity because of abnormal usage.
Plan an Itinerary
An itinerary can be a very useful tool when you travel, helping you to recall details at a glance so that nothing gets lost in the shuffle. You can include information about your flights, car rentals, and hotels in NYC, LA, or Waikiki, as well as any tours you've scheduled and points of interest you'd like to see. Just keep in mind that your itinerary should be more of a guideline than a rule. When you're carting around kids, flexibility is the key to keeping everyone happy. Think about passing your itinerary along to a trusted family member or friend, just in case something should go awry.
Check the Weather
The Internet makes it easy to check seasonal weather patterns well in advance of your trip, helping you to determine the best time of year to visit a particular locale. Still, you'll need to check forecasts a few days before you embark so you have a clearer idea of how to pack appropriately for the weather.
Packing Checklist
It's all too easy to forget an important item when you're trying to juggle the needs of your entire family while packing. If you don't want to get on the plane only to discover that a crucial blanket, stuffed animal, or prescription medication accidentally got left behind, make a packing checklist ahead of time that you can add to as you remember additional items. Then all you have to do is check items off as you pack them. Hang onto your list and use it again to check that you've packed everything for the return trip home.