It's hard to believe that 8 years ago, Kung Fu Panda was released and we were there for opening weekend. Three years later we were back for Kung Fu Panda 2. Kung Fu Panda 3 in coming to theaters everywhere on January 29th, both Kung Fu Panda and Kung Fu Panda 2 have been released on DVD!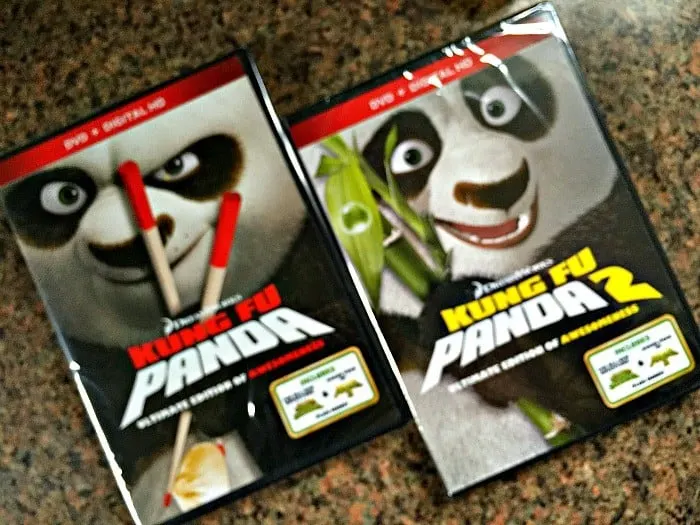 Both Kung Fu Panda and Kung Fu Panda 2 are two of my kiddos' favorite movies. We celebrated this weekend with a Kung Fu Panda Movie Marathon, courtesy of Fox Entertainment Insiders! It was perfect family time.
We started the afternoon off with Po and "the noodle dream", in which he and his restauranteur father, Mr. Ping, are making the most amazing soup. As we started the movie, I brought the kiddos their own Chinese Take Out box …it was rice, not noodles, but the Po sticker on the logo made up for it.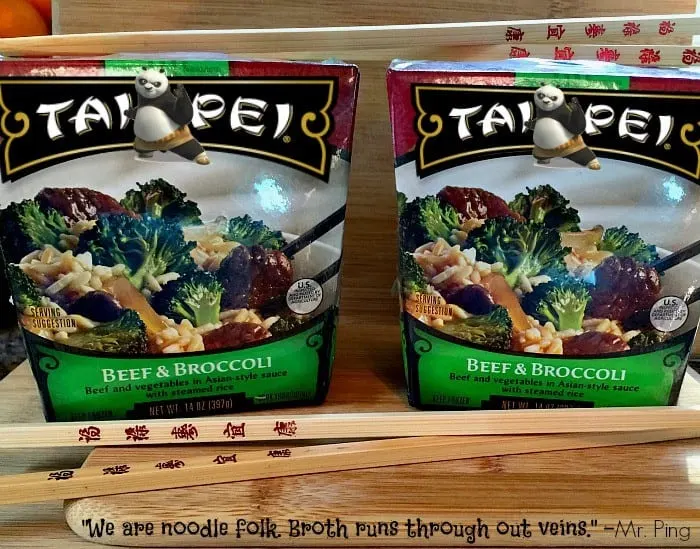 The kiddos had a blast trying to eat out of the box with chopsticks.
They are getting there, thanks to Dad's lessons.
We had an intermission and Miss M made Master Monkey Bread.
It was her first time making it on her own and she was so excited!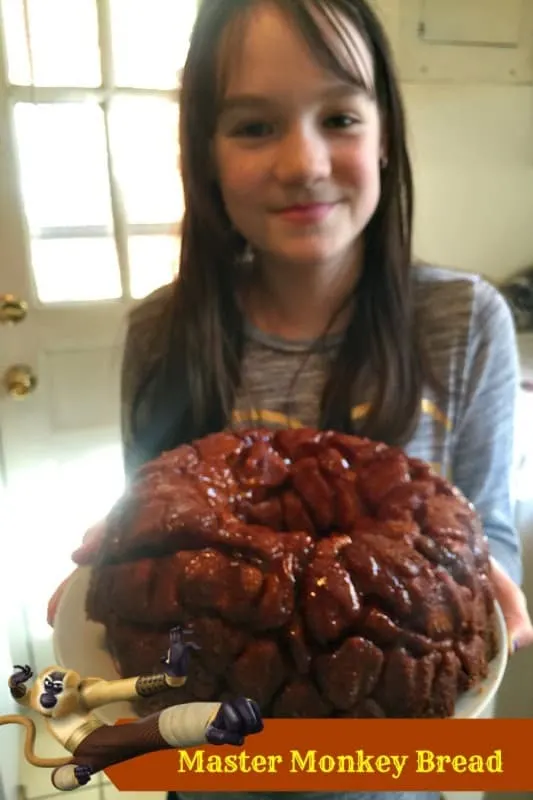 The kiddos loved catching up with the Furious Five–though we don't believe any of them are furious!
Li'l Man decorated cupcakes by placing Chinese Fortune Cookies on top of the frosting stacked cupcakes. They came out great!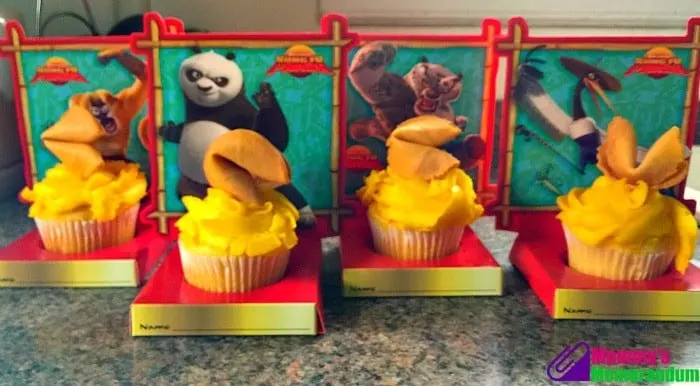 It was a lazy afternoon, with fun Kung Fu Panda Themed Snacks and binge-watching the duo.
We are now, more than ever, excited to see Kung Fu Panda 3 in theaters everywhere on January 29th, 2016!