Anorexia nervosa can affect people of any age, gender, or sociocultural background – even famous people. Although it's easy to imagine they have perfect lives, the stresses to appear "beautiful" can be just as intense, or even more so, than for "regular" people. This means even the most well-known people can experience anorexia nervosa and other eating disorders, just as everyday people do.
According to Anad, more than 30 million people in the United States have an eating disorder, according to the National Association of Anorexia Nervosa and Associated Disorders (ANAD). These disorders are often misunderstood in that people think only rich Caucasian women suffer the disorders; however, men, minorities, and people of all genders are at risk.
Healthline shares that while many famous people, including Healthline.com, try to hide or obfuscate the symptoms of their eating disorder, some who have achieved recovery use their platform and voice to raise awareness. In a society where celebrity culture can so often inadvertently promote disordered eating behaviors, this kind of pro-recovery activism can be a lifeline.
6 Celebrities Who Experienced Anorexia Nervosa
Demi Lovato
The celebrated singer, actress, and model famously underwent treatment for anorexia nervosa and bulimia nervosa in 2010 and has continued to publicly advocate for HAES (Health At Every Size) awareness since then.
Lovato once said, "Having an eating disorder doesn't show 'strength.' Strength is when you can overcome your demons after being sick and tired for so long. Starving is not a 'diet' and throwing up isn't something that only extremely thin men or women do. Eating disorders do not discriminate."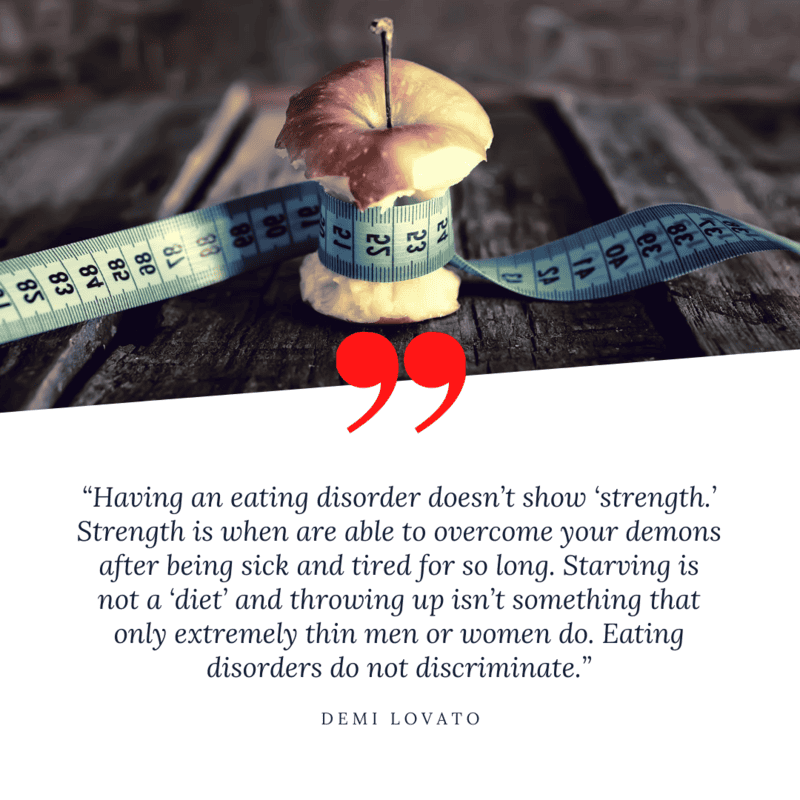 Billy Bob Thornton
The Oscar-nominated actor and musician Billy Bob Thornton are known for weight fluctuations for his various roles. As he aged, this got out of hand; he lost 59 pounds in 1998 after filming the movie U-Turn.
Afterward, he was quoted saying, "I think I had a little mental problem. I got anorexic; of course, I denied it to my girlfriend and everyone else who said I had an eating disorder."
Alanis Morrissette
Before she because a multi-platinum singer in the 90's Alanis Morrissettewas a child actor. The Canadian songstress experienced anorexia nervosa as she quit acting and began to pursue her music career. Her recovery was focused on mindfulness and a strong recovery partnership with her therapist.
She continues to speak on ED issues, saying, "The big question for me around eating-disorder recovery is, 'What is sobriety with food?'"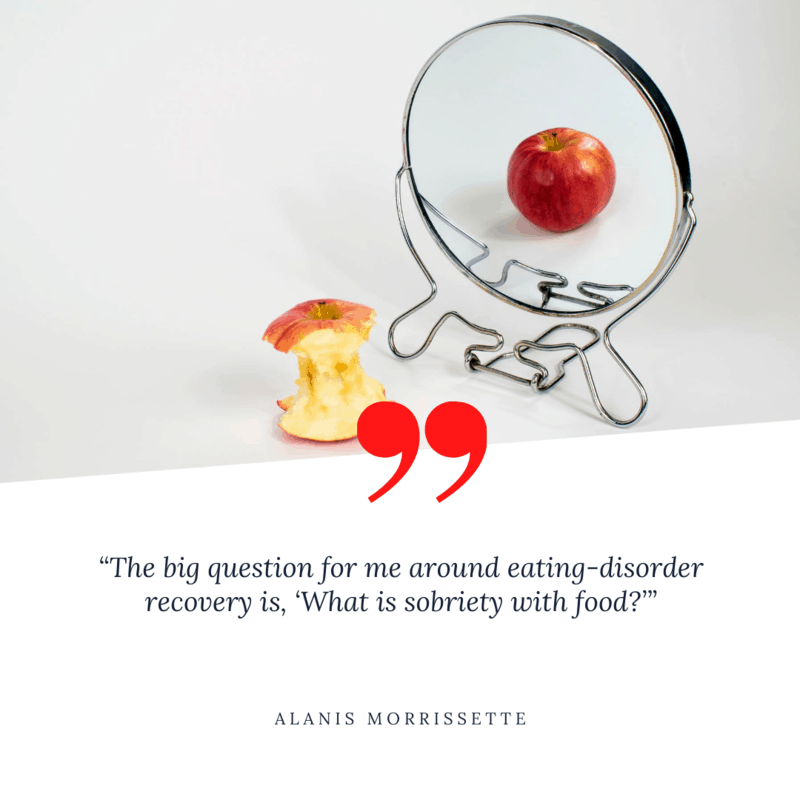 Dennis Quaid
Rather unexpected as a person with anorexia nervosa, the veteran Hollywood actor Dennis Quaid usually doesn't appear underweight. However, for his 90's film, Wyatt Earp, Quaid lost over 50 pounds for the role of Doc Holliday, a gunslinger who had tuberculosis.
He later spoke to People on his struggle with restricted eating, "For many years, I was obsessed about what I was eating, how many calories it had, and how much exercise I'd have to do."
Lady Gaga
One of the most prominent celebrity supporters of eating disorder recovery, Lady Gaga prominently addressed her die-hard fans, known as her "Little Monsters," on the subject of Eds. She revealed that she had been dealing with eating disorders like anorexia nervosa and bulimia nervosa since she was 15 years old.
In a brave move for someone whose image is so controlled, Gaga shared pictures and stories about her weight gain and loss. Her Born This Way Foundation even connects young people with resources that help with body image, a common influencing factor in the development of eating disorders.
Lady Gaga stresses the importance of talking about Ed-related issues: "It's really hard, but … you've got to talk to somebody about it."
Lady Gaga is right – the most critical thing anyone with anorexia nervosa or other eating disorders can do is talk with someone about it. If you're struggling with eating disorders like anorexia nervosa, don't hesitate; reach out for help today.