There's more to Menorca, Spain than just amazing food. Keep reading for 4 key reasons why you should visit Menorca, Spain.
Spanish travel is starting to increase. So much so that Spain recently set a new tourist arrival record.
Have you always dreamt of visiting Spain? Spain is a hotspot for all tourists from delicious tapas to incredible flamenco dancing and music.
Most tourists flock to major cities such as Madrid or Barcelona. But what about Menorca?
Menorca is one of Spain's Balearic Islands. The island is pristine, relaxing, and often untouched. You also still get beautiful beaches and a stunning view of the Mediterranean Sea.
There are even more reasons to visit Menorca. Here are 4 reasons to visit Menorca, Spain.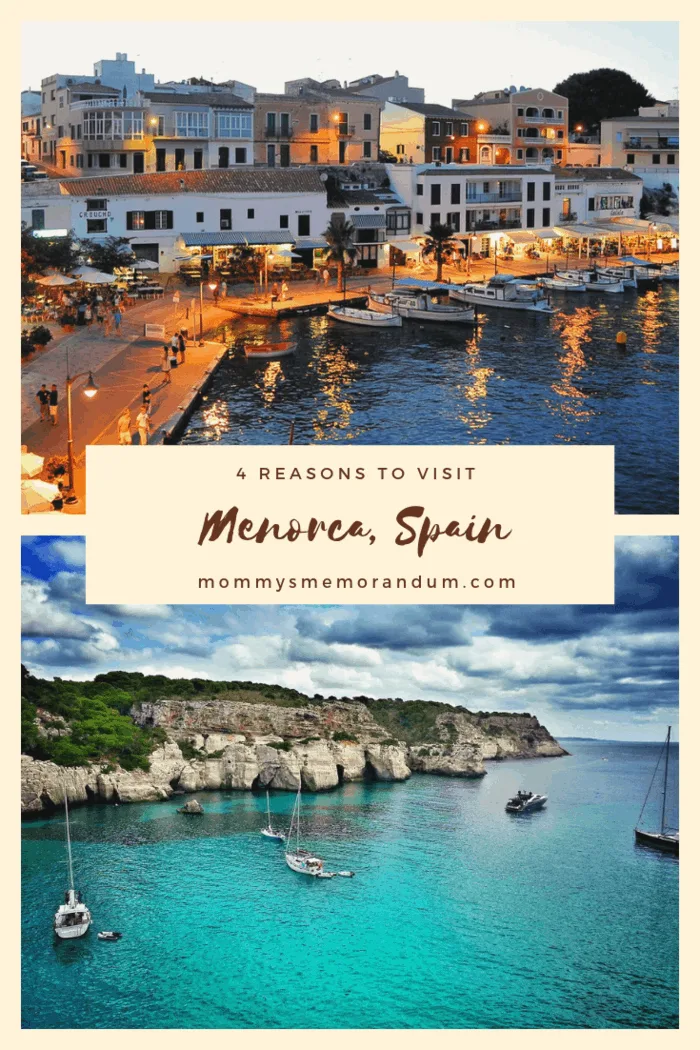 4 Key Reasons Why You Should Visit Menorca, Spain
1. There Are Activities for All Travelers
An island getaway is ideal for those who want nothing more than to relax on the beach. But what about the travelers who prefer hiking? Don't worry—this little Spanish island is the perfect hiking spot.
Those who love bicycling and even horseback riding will also love their Menorca visit. The island is only 185 miles long, which means there are many ways you can get around and explore the island.
2. Menorca, Spain Has Some of the Best Beaches in the World
While a hiking and horseback riding adventure is always fun, let's face it, you want to soak up the beach. Menorca is the place for your luxurious beach vacation.
Mediterranean beaches are renowned for their turquoise waters and white sand.
And Menorca beaches are the poster child of Mediterranean beaches. That's because these beaches are largely undeveloped. You'll achieve peace during your luxurious visit.
Speaking of which…
3. Menorca Doesn't Attract Mass Tourism
Compared to the other Balearic Islands, Menorca doesn't attract the tourism the other islands draw in.
The main reason is it's underdeveloped. During the civil war, General Franco denied the island funds. In addition, UNESCO claimed that Menorca is a biosphere reserve.
This means Menorca boasts unspoiled beauty, a natural haven, and complete serenity. Perfect for those who aren't into the hustle and bustle of tourist destinations.
4. The Town and Countryside Are Also Lovely
Let's move away from the beach and peaceful island setting and focus on the town and culture. The island is small, so the town isn't exactly a metropolis. But it's is still quaint and lovely.
If you're the type of tourist who would rather avoid the major hotels and buy a villa in the local town instead, then Menorca is definitely for you.
Menorca, Spain Has Something for Every Tourist
Menorca, Spain, is a hidden island gem. From the peaceful local culture to the myriad of ways to explore the island, Menorca offers something all travelers can enjoy.
If you want to travel to Spain, don't go to one of the major cities or even one of the other Balearic Islands. Instead, thrive in the underdeveloped oasis that is Menorca!
Do you want more travel advice? What about mommy advice or information about raising pets or home repairs?
My blog offers it all! Continue looking around my website. I'm sure you can find something you'll like!