New York City is as well-known for its architectural history as it is for its other famous contributions to the arts and culture of the country. Like its iconic food, distinctive and far-spreading musical traditions, and intellectual breakthroughs, the unique building styles of the city capture a range of backgrounds and periods. If you're looking to stay in a recognizable New York hotel like the one that is now the Westgate Grand Central, you'll need to know what's nearby and how early to book. Buckle up for a quick look at the most recognizable hotels in the city, in no particular order.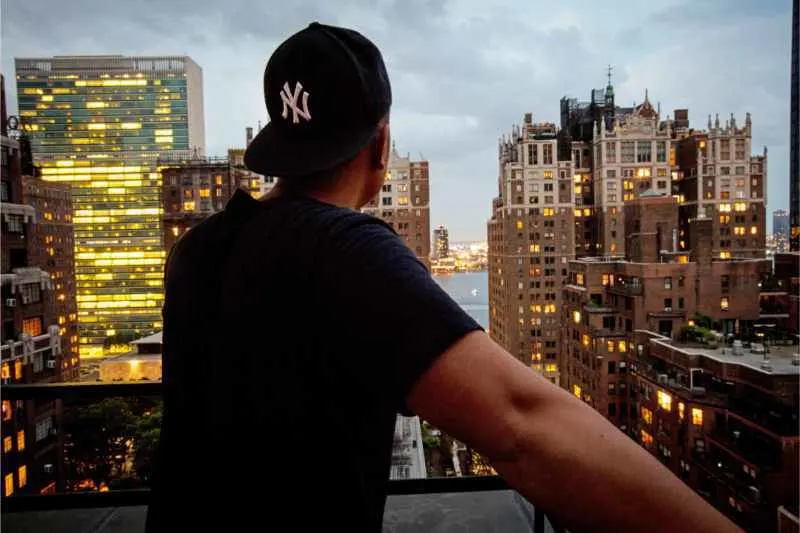 10 Top Iconic New York Hotels
1. The Plaza
Opened in 1907, this distinct hotel is recognizable in a range of movies and television shows, even ones that take place in fictional locales. That's because of the stunning crystal chandelier work and other opulent fixtures that make this well-preserved callback to the Gilded Age one of the most distinct and iconic buildings in the city. It's played host to famous personalities, including diplomats and pop culture icons like the Beatles. Rooms start at $659 a night, which isn't a surprise for a place that hosts visiting royalty regularly.
2. The Westgate Grand Central
This Grand Central Terminal hotel is 23 stories of imposing, beautiful, and classic metropolitan architecture that makes an impressive addition to the look and feel of 42nd street. You'll be amazed at the stunning view of downtown. With about 300 rooms available, this accessible Midtown Manhattan hotel boasts all the modern amenities while retaining the distinct gold trim and architecture that makes it recognizable when it pops up in hit movies and shows.
3. The St. Regis New York
This famous hotel is synonymous with class and sophistication in the city. It had even hosted many high-profile long-term residencies when personalities like Marlene Dietrich stayed in the city for weeks or months at a time. It opened in 1904 and reached notoriety when the original owner famously perished on the Titanic on his way back to the city.
4. Four Seasons New York
The Four Seasons hotel in New York is so famous that it is used as a location for scores of business meetings and clandestine get-togethers in real life and movies. Famously referenced for its destination dining and top-tier travel accommodations for the executive class, its success helped fuel the widespread recognition of the brand as it expanded.
5. Algonquin Hotel
Because of its close association with biographies as home to many poets and artists, including Maya Angelou and Dorothy Parker when they visited NYC, this iconic hotel has a name recognizable to many who have never seen it or visited the city. Today, it remains accessible for those who want to explore its secrets during a stay, says untappedcities.com.
6. The Roosevelt Hotel
With over 1,000 guest rooms, this massive and recognizable hotel dates back to 1924. Named after Theodore Roosevelt, it was the first in NYC to connect travelers directly to Grand Central Station via an underground tunnel and the first in the city with televisions in every guest room.
7. The New Yorker
With one of the most distinctive signs of any business in the city, it's hard to miss this 1,000 room plus giant of a hotel. You'll also be able to enjoy the 24-hour Tik Tok Diner, a destination for late-night food for many visitors to the city, even those who aren't staying in the hotel.
8. The Carlyle Hotel
This iconic Upper East Side building is famous for the personalities it has hosted, like so many of New York's other iconic hotels, says Forbes. In this case, its luminaries include Madonna and Mick Jagger and the essayist Thomas Carlyle for whom it is named. It has also been featured famously in a few literary works, both as part of the writer's biography and as a setting for the characters.
9. Washington Square Hotel
The distinct modern stylings of this hotel make it clear that it's a home for artists and other innovators and creative types. While the look is kept on the cutting edge of NYC interior design, the facility also carefully preserves the distinct features that made it an icon, blending the old and new in a way that fits its reputation. You'll have to see it to believe it.
10. The NoMad Hotel
The newest addition to the list of iconic NYC hotels, this location is the standout example of iconic and cutting-edge advances in architecture that have always defined the city's appearance. Defining today's era in architecture makes it a worthy but more minor well-known addition to the list.