One-fifth of Americans would rather spend time with their pets than other people.
For many dog lovers, this is simply obvious. Dogs have fluffy little bodies, big droopy ears, and hearts full of love. It's true; we definitely don't deserve them!
They're simply adorable. There are many ways to classify dogs from the best large family dog breeds to Dog Breed Trends, and yet, have you ever asked yourself what the cutest dog in the world is?
We all know that this is a pretty close competition. Of course, not everyone will agree with our assessment.
But, if you want to know about the cutest dog breeds, check out the blog post below. Let's go!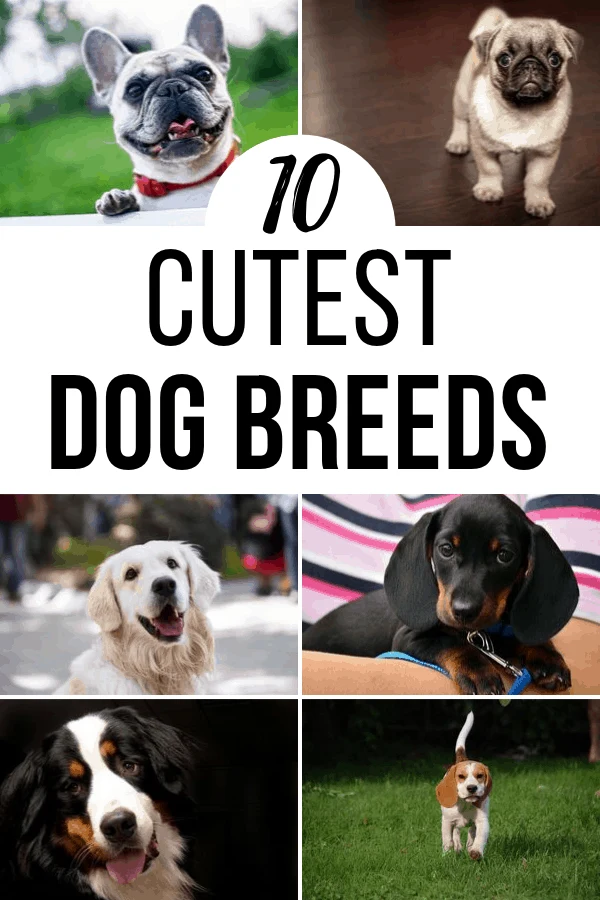 10 Cutest Dog Breeds of All Time
French Bulldog
The pointy ears of a French Bulldog have successfully won over many skeptical dog lovers.
They can't fail to make you chuckle when you see their amusing expressions. This breed is also very nice-natured.
They'll naturally come and sit on your knee. If you like cuddling your pooch, the French Bulldog is the perfect companion for you.
Even the loud snoring won't put you off. You can't stay mad at them for long because of their cute little faces.
Pug
The Pug is famous for its short-nose. But, it's the wide gazing eyes that capture the heart of many people.
They have tiny small ears which are soft to stroke. They flop down at the side of their cheeky faces.
They certainly have a tendency to be a little mischievous. If you want a partner in crime or a playful pup to follow you around the home, a pug could be right for you.
Pugs have a lot of love to give. They'll enjoy curling up beside you on the sofa while you read or watch the television.
But, remember to wash their wrinkles. They can develop skin conditions if they don't keep them squeaky clean.
Golden Retriever
According to Reuters, the Golden Retriever is the most popular dog in the US.
This loyal and friendly family dog has enjoyed the crown for over 28 years.
Unsurprisingly, the Golden Retriever is so popular. They are clever and fun-loving pets.
Better yet, they're great with kids and are an extremely patient and gentle breed.
They'll do almost anything for a treat. Because of this, they are easy to teach tricks and commands, so they make such dependable guide dogs.
Dachshund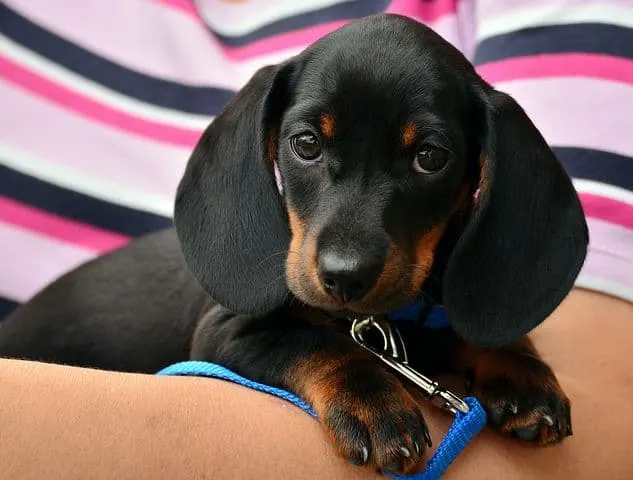 The Dachshund is also known as a "wiener dog" for its sausage-like appearance.
However, you'll encounter dachshunds in a wide range of colors and sizes. And yet, the shape remains largely the same.
The Dachshund has a compelling sense of smell. If you hide a joint of meat anywhere, you can be confident that they'll quickly find it.
They're not necessarily quiet and peaceful dogs. They always have plenty of energy and may bark at strangers a lot.
Bernese Mountain Dog
The Bernese Mountain Dog is huge and fluffy. As a result, they shed a lot. Apartment dwellers may want to stay away from this large breed.
They are blessed with a thick coat, which allows them to endure wintery conditions. And yet, you may have to brush them to keep them looking healthy regularly.
If you enjoy going for a trek in the hills, the Bernese Mountain Dog breed is the ideal friend for your adventures.
Beagle
The beagle is a small foxhound.
They are extremely sociable creatures and adore being surrounded by people and other dogs.
If you enjoy exploring new woods or discovering spots in the wilderness, your trusty beagle could be a great friend to have with you.
Unlike many other breeds, Beagles are an extremely old breed of canine.
They have been charming their owners with their cute eyes for hundreds of years.
Cavalier King Charles Spaniel
If you want doggy royalty, then the Cavalier King Charles Spaniel is the pooch for you.
They are named after the King of England, King Charles II of England.
They are so cute that even the old ones have puppy dog eyes.
They can sometimes be ruby red or black, white, and chestnut.
If you want a dog with a friendly and playful nature, King Charles breeds make an exciting family pet.
They will happily run after a ball all afternoon.
Australian Sheep Dog
Few dogs can capture a passerby's attention like an Aussie shepherd dog.
Their white, grey, and tan coat are striking.
Not to mention the piercing blues eyes.
As pups, Aussie sheepdogs are unbelievably cute.
However, you'll need to be prepared for an energetic little nuisance.
They are usually so well trained and love their jobs that they will herd anything that moves.
They'll even try to herd you if you let them!
Pomeranian
These cute dogs have often been nicknamed "pom-poms" on account of their tricky names and fluffy appearance.
They took their name from the region of Pomerania in modern-day Poland and Germany.
Ironically, these slight dogs always think that they can handle themselves against bigger breeds.
This may be because they used to be up to 30 pounds.
Now they rarely weigh more than ten pounds.
What are the Cutest Dog Breeds?
There are no right and wrong answers here. Some people find pugs adorable creatures; others prefer a more elegant goldern retriever.
And yet, you cannot deny that we have covered some of the cutest dog breeds in the world here.
If you want to discover more blog posts like this one, check out the rest of our website for much more.