While the island of Guam is smaller than many major cities, it is nonetheless a great place to be if you consider yourself to be a foodie.
The quality of the food choices and types of restaurants in Guam rival those of some major cities located stateside.
You're spoiled for choice on the island, and if you're craving for something, chances are they'll have it somewhere.
Here are some of your dining options when you're out and about in Guam: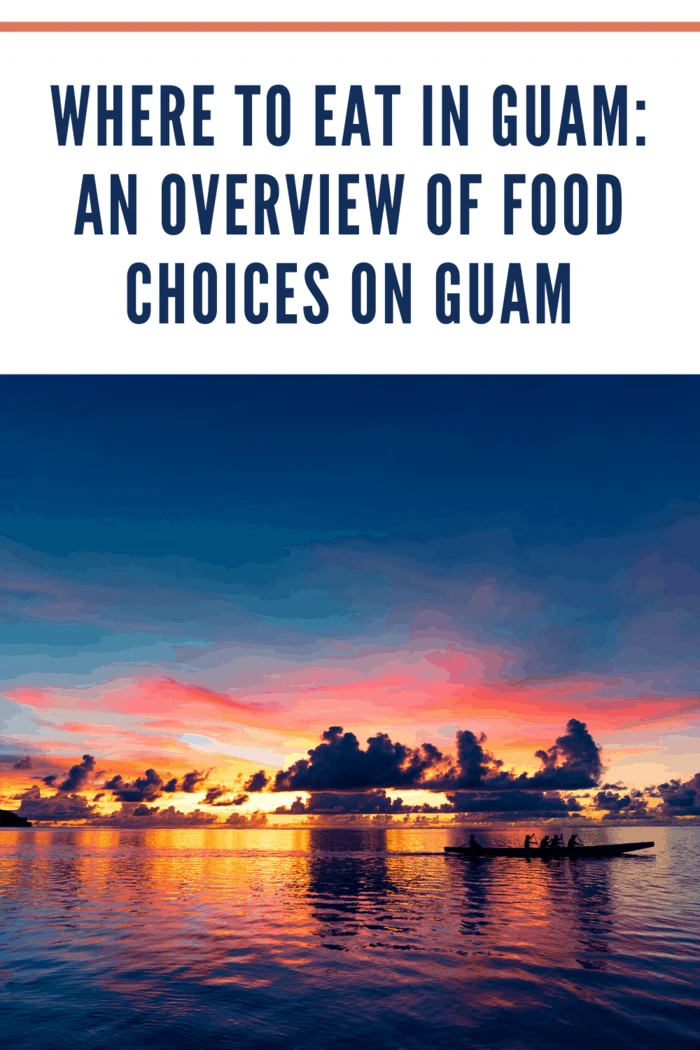 Upscale Hotels and Restaurants
If you don't live in Guam, you might be surprised to find out that Guam attracts quite an upscale tourist crowd from Asia, especially from Korea, China, and Japan.
Many hotels and shopping areas cater specifically to these relatively wealthy customers. You'll find plenty of restaurants that do the same as well, including a few that are reservation-only.
While you might not think of Guam as a place for an excellent fine-dining experience, you'll find plenty of high-class restaurants here.
Roadside Fruit Stands
If you've never had fresh tropical fruits in season, the pop-up roadside fruit stands that you'll see all over the island should be part of your itinerary.
The locals are friendly and will always be happy to tell you more about fruits you might be unfamiliar with. Even fruits that you've had back home, like bananas and pineapples, taste much better from these stalls.
Many of the more familiar fruits you'll find are from unique heritage strains and sourced from small farms rather than the gigantic plantations that supply cities worldwide.
There is also something special about the whole experience of enjoying tropical fruits from these stalls.
Be sure to try out calamondin, star apples, and all the different types of mangoes and coconuts when they're available.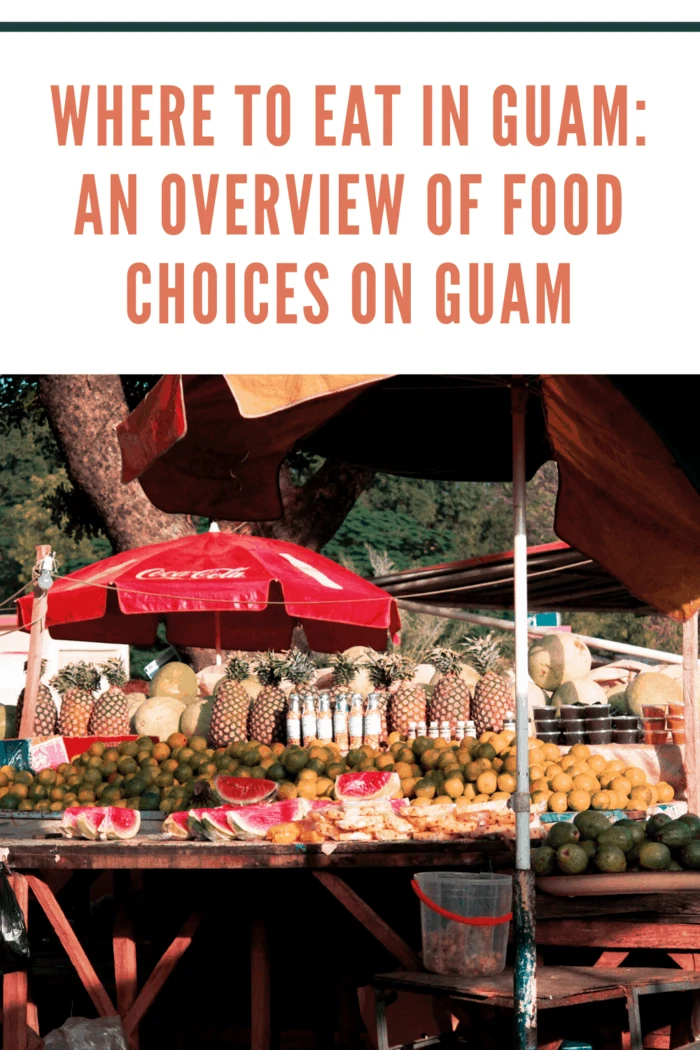 Asian Restaurants
Not only does Guam attract hundreds of thousands of Asian tourists every year, but most of the locals themselves also have roots in different Asian countries, particularly from the Philippines, Korea, China, and Japan.
Migrants from these areas made a life for themselves in Guam, bringing their culinary customs with them.
This means that you're going to find authentic Filipino, Japanese, Korean, and Chinese cuisine virtually everywhere.
Very few major cities stateside can claim the same variety and authenticity.
Local Favorites
Regardless of background, Guamanians love a good barbecue.
Almost every family fires up the grill and sets up tables and chairs outside on the weekends for a sumptuous island barbecue feast.
Many homegrown restaurants in Guam specialize in barbeque, and many of the international restaurants do, too as well.
If you love meat and seafood, you're especially in luck, as these are the mainstays of the local barbecue culture.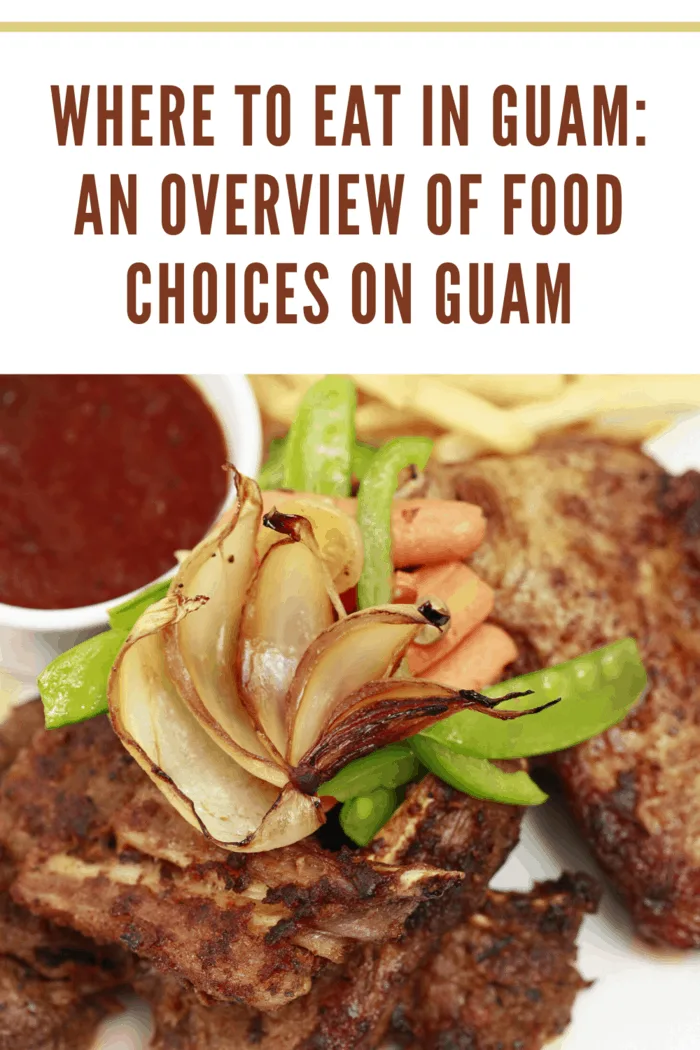 International and Specialty Cuisine
Today, there are some options for Guam's Brazilian, Mexican, and even Middle-Eastern cuisine.
There are also a growing number of restaurants that serve vegetarian-friendly options, such as Heavenly Veggies and Simply Food.
If you have a controlled diet for ethical or medical reasons, you will find a few restaurants for every need, though you may have to dig a bit deeper to find them.
Fast Food Chains
Familiar international food chains such as McDonald's, Burger King, Jack in The Box, Wendy's, KFC, and Subway are represented and widely available throughout Guam.
Smaller chains such as the Filipino Jollibee are on the island as well.
While fast-food joints may not be your first choice for dining in Guam, they're as fast, clean, and convenient as they are stateside.
Plus, many of these chains offer WiFi and coffee, which are not always freely available in hotels and are a must for busy travelers, making them well worth considering.
Coffee Shops
Coffee culture is alive and well in Guam, with many excellent local and international coffee shops to choose from.
Especially of note is the local chain Infusion Coffee & Tea, which serves beverages with a Guamanian twist.
Even if you don't consider yourself to be much of a coffee drinker, it's often worth your time to visit a local coffee shop if only to sample Guamanian desserts and pastries, including local takes on some international favorites.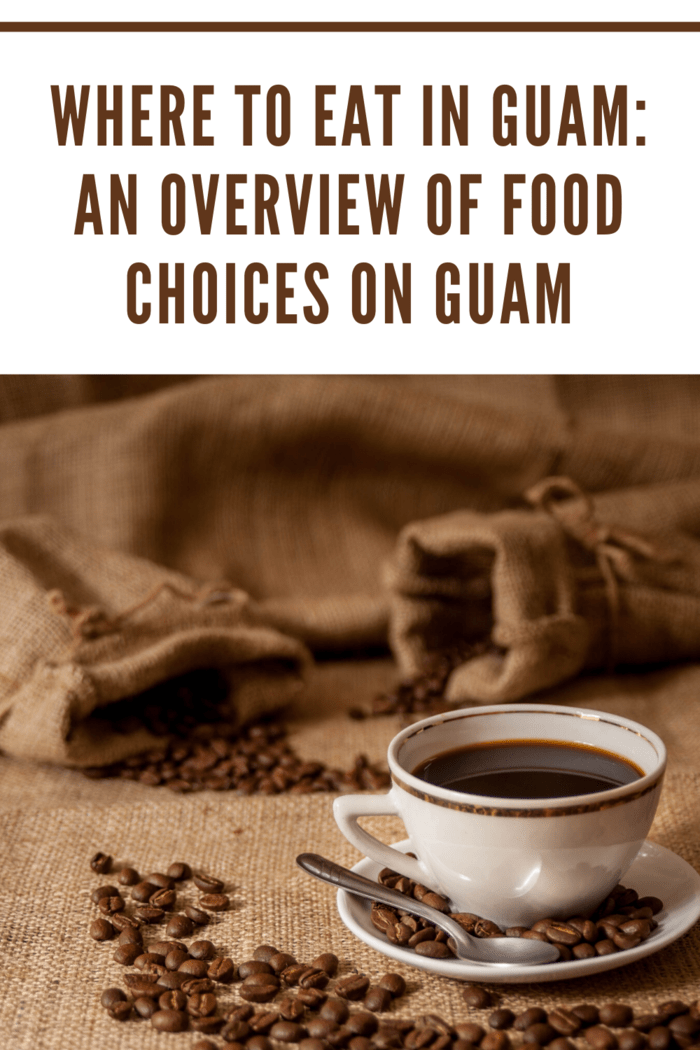 American Cuisine
It would be unfair to characterize fast food places as wholly representative of American cuisine when there are many excellent options for stateside eats in Guam.
These restaurants mainly cater to the military personnel on the island and retirees and other expats from the mainland US. Several excellent spots serve traditional American favorites such as steaks, ribs, burgers, chowder, and more.
With such an abundance of excellent choices to be found in Guam, you should have no trouble finding a place that satisfies any craving.
Be sure to check out recent reviews and to do a bit more research if you have special dietary requirements.