The common cold. Sinus infections. The flu. Upper respiratory infection. Seasonal allergies. Covid-19 isn't the only respiratory illness out there. All of the same issues we've always had to deal with still exist and spread whether there's a pandemic going on or not. The common cold is the scourge of wintertime, a troubling case of the sniffles that we're all forced to deal with at some point every year whether we want to or not. Colds don't just make you feel lousy; they can make you feel exhausted, mildly impair your cognitive functions, and temporarily wreak havoc on your respiratory system, suggests the Wall Street Journal. Now, we're not doctors, and this isn't medical advice, but there are a few things worth doing when you start feeling the effects of a cold or sinus issues coming on.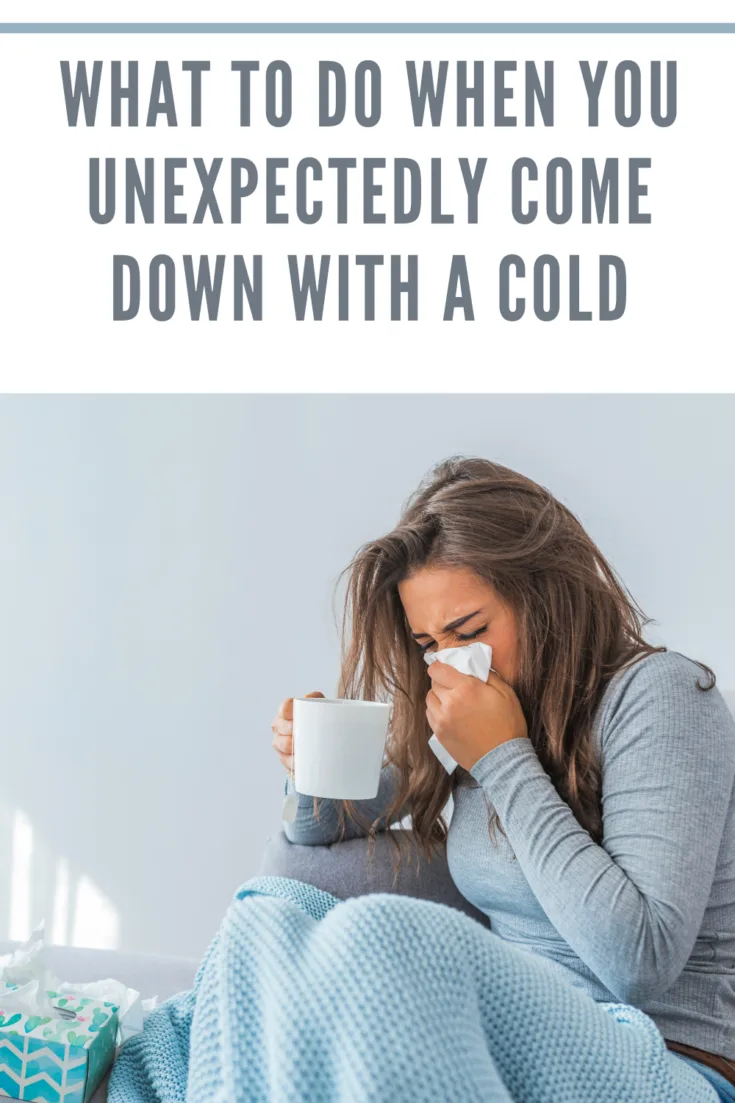 Take Some Vitamin C
The interesting thing about vitamin C as it pertains to colds is that it can effectively attenuate and relieve the symptoms of the irritating virus. In studies conducted over several years, evidence suggests that taking some vitamin C at the onset of a cold helps reduce symptoms by a little less than half a day, explains the NCBI. It may not seem like much, but it's better than nothing! Unfortunately, vitamin C isn't a cure for the cold, and it doesn't do as much as other remedies. But look on the bright side: at least you won't get scurvy!
Get Plenty Of Rest
Whenever you're dealing with a nasty cold, the last thing you want to do is be up and about. Getting a decent amount of rest is one of the smoothest routes to recovery when it comes to the common cold! Sleep and rest are essential components of our everyday lives, and sleeping off a cold gives your body the chance to recover from the cold on its own without exertion or movement getting in the way of recovery. A little bit of rest (and maybe some hot tea or cold medicine) can help you sleep off a cold and recover that much quicker from being sick, recommends emedicinehealth.com.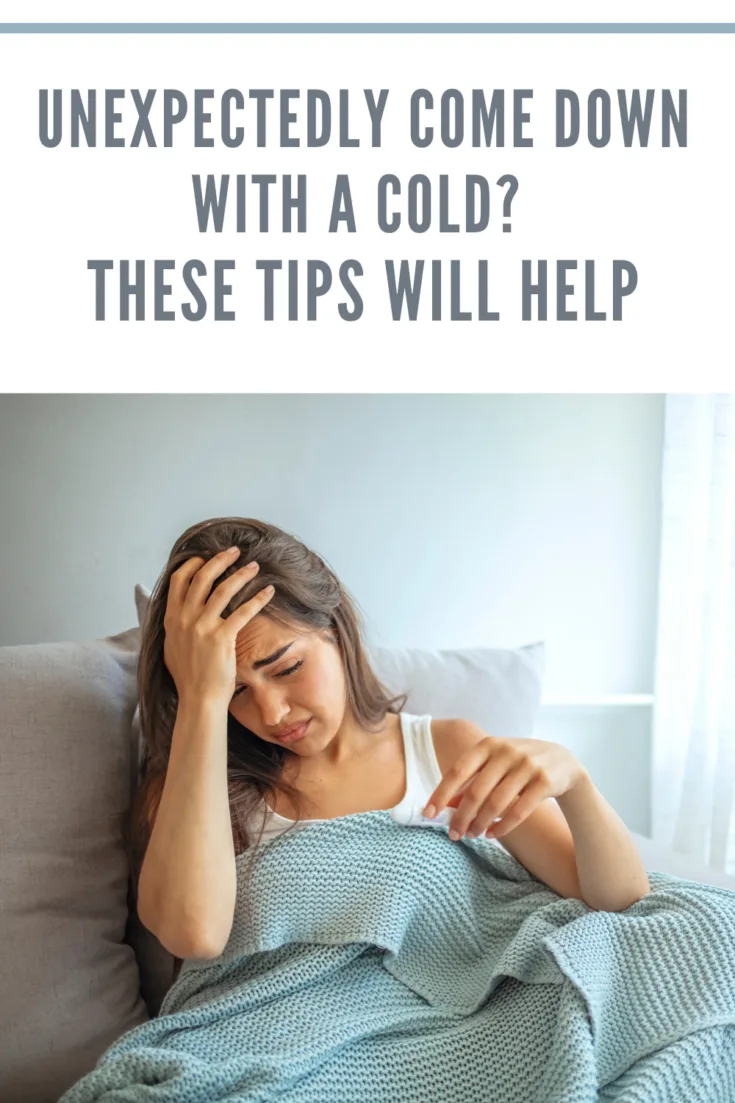 Drink Lots Of Water and Other Fluids
Running a fever can cause fluid loss through sweat, and other symptoms might cause you to lose fluids as well. Replenishing them is critical to recovering. Doctors will usually tell you to drink plenty of fluids in general. But it's especially vital when you're dealing with a cold. Water, orange juice, tea, Gatorade, or a hot lemon are all excellent beverages to help keep plenty of fluids in your system. Diuretics like tea and coffee are a bad idea because they can potentially cause dehydration. You can also gargle with salt water to help with a sore throat; just don't drink the saltwater afterward!
Have A Bowl Of Chicken Soup
There's nothing quite like grandmother's famous old remedy, chicken soup. Almost everyone goes to a warm, comforting bowl of chicken soup when a cold or illness hits. It turns out there's a good reason for this: per a 1998 study, the broth improves the cilia's (your nose hair) function to prevent any contagions from entering your body. The ingredients of chicken soup also offer some immunity reinforcements. Garlic, onion, celery, and other veggies add nutrients that bolster the immune system. Ultimately, chicken soup isn't merely a comfort food–it's the ultimate source of easily digestible calories with numerous health benefits, especially if it's homemade (the canned stuff is sort of high in sodium). It's no wonder the soup is such a standard part of recovering from a cold. It doesn't hurt that it's delicious when cooked right.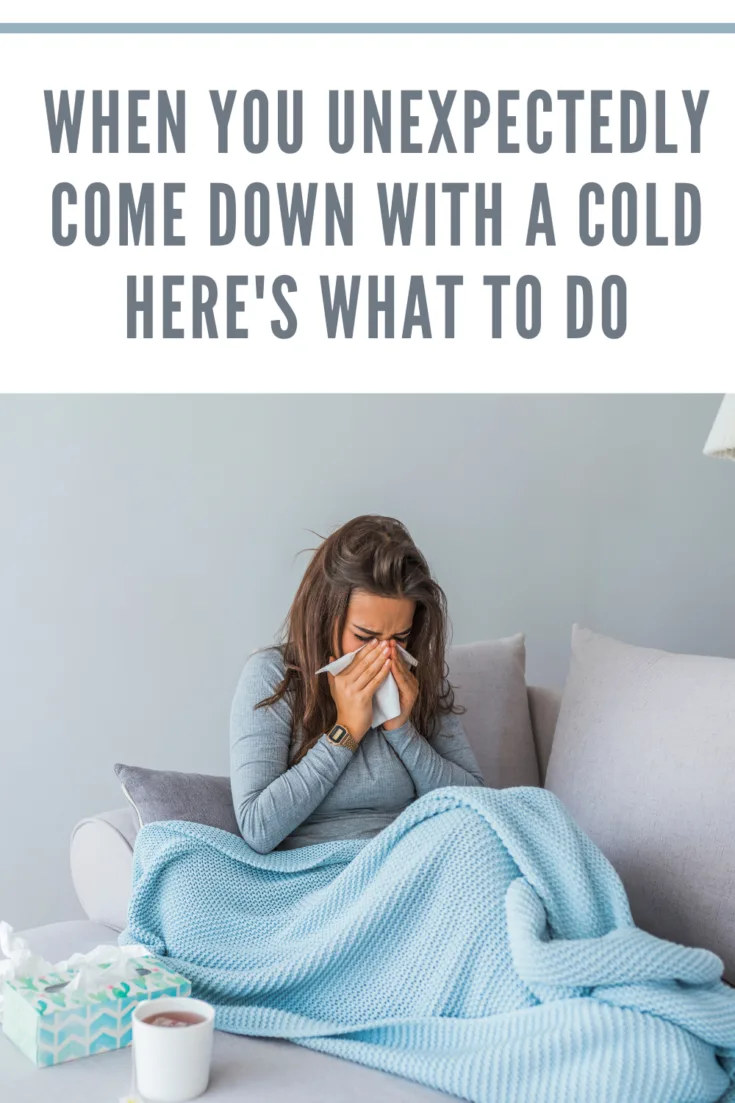 Speak With An Online Doctor
If you're really feeling bad and a bit of rest and over-the-counter cold medicine just isn't doing the trick, then you may want to consider talking to an online doctor. Telemedicine is one of the fastest, easiest ways to see a doctor in today's world. Simply choose a reputable telemedicine provider, set up an appointment, and have a virtual appointment/consultation with the doctor from the convenience of your own home. The appointment will only last around 10 – 12 minutes, and by the end of it, the doctor should be able to diagnose and provide treatment/prescriptions to help you get back on your feet in no time. They can even help you get a doctor's excuse for work or school should you need one. It's included as a part of the appointment and acts as a legal document for proving you saw a doctor, just in case you've been out sick for a longer than expected period of time or are required to get one for proving an absence at school or work. A doctor's note isn't always necessary, but it can certainly be helpful to acquire one just in case.
---
Resources:
http://www.ent-consult.com/abstract.html