Whether you're looking to downsize or move into your dream home, these tips on designing a retirement home will help you create the perfect home.
If it were up to us, we'd all want to live forever, and not only eternally, but forever young.
But aging is an inevitable process of life, and whether you like it or not, it will happen.
Now, we are all looking forward to our retirement days at some point in life.
However, how it happens will be determined by your plans for yourself in your younger days.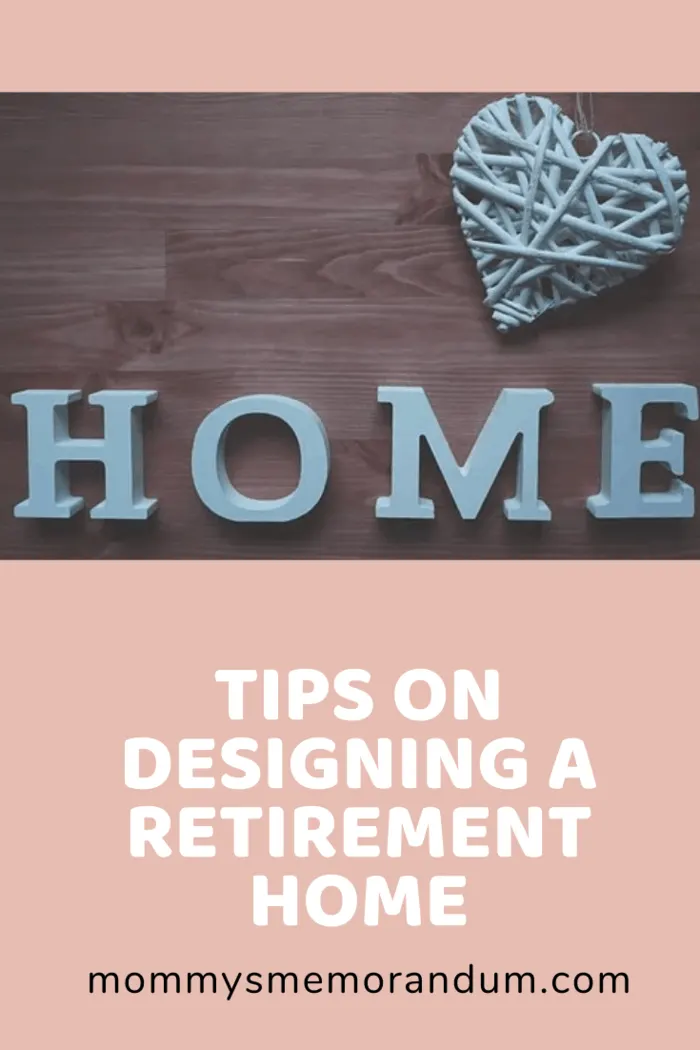 Even after retirement, you can still contribute to your profession and make a buck out of it.
It will help you to stay busy, fit, and occupied.
But you want to ensure that you are in a comfortable home and enjoying the fruits of your labor while in it.
It's therefore crucial that before retiring, you design a home that looks great and makes you feel happy and comfortable…and a home that suits your needs.
But how exactly does such a home look?
Below are tips on designing a retirement home.
1. Have a Plan
If you're planning to build, then it's about time you started putting your finances in order.
Of course, it may be cheaper to design your own house according to your specifications.
However, you'll still need to ensure that you have the funds for it when the time finally comes.
Ian Bond and the team from https://www.myretirementrehab.me/ insist on having a solid financial plan that will allow you to secure and safeguard your retirement years.
Despite your retirement situation, so many financial institutions are willing to help you make your dream retirement home a reality.
Early planning is one of the first steps to safeguarding your comfort, safety, and financial freedom in your sunset years.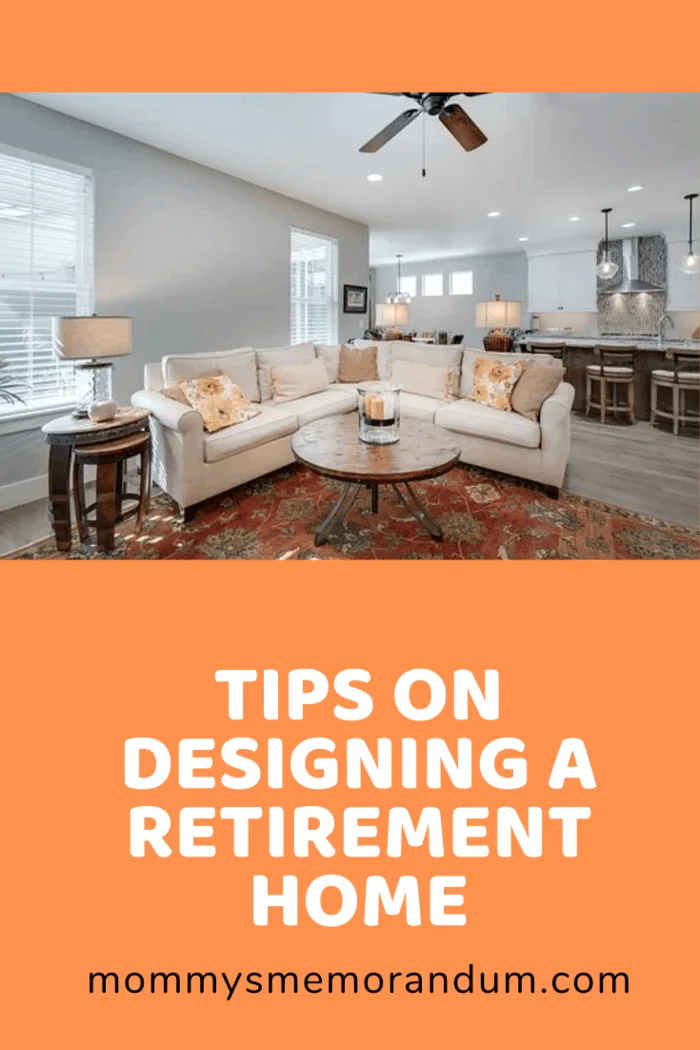 2. Single Level Design Vs. Storeyed Design
When planning your retirement home design, you'll want to decide between a single-level design and a story house.
One thing to note is that aging comes with its fair share of challenges, and in your sunset years, simple tasks such as climbing steep staircases can become a painstaking undertaking.
It's, therefore, essential to have such considerations in mind.
Whatever your inclinations, it's most recommendable to opt for single layout designs.
It will help prevent injuries that falling down stairs may be sustained in the long run.
You also don't want to have to deal with a ton of staircases in your senior years.
This will ensure that your home is safe and comfortable for you and other occupants.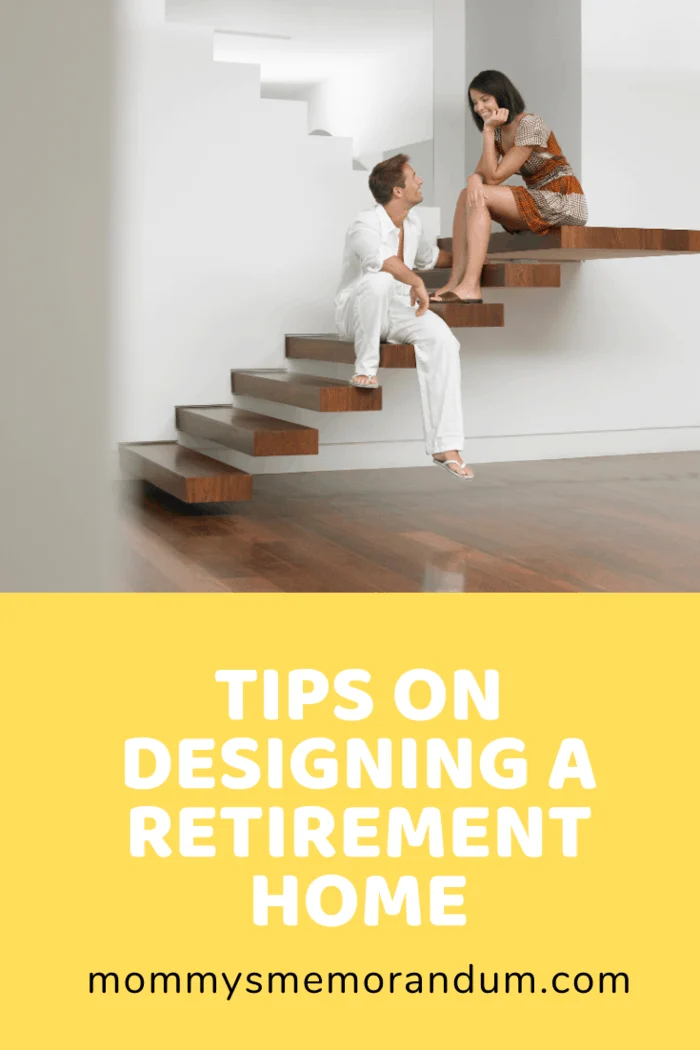 3. Think About the Floor Plans
When designing the floor plan for your retirement home, it's best to consider an open floor plan.
Open floor plans are easy to maneuver and navigate, especially if you're in a wheelchair.
Combining living, kitchen, and dining areas will make accessing all your important items and comfort areas easier.
Moreover, open floor plans will help you have an open line of sight rather than relying on your hearing most of the time.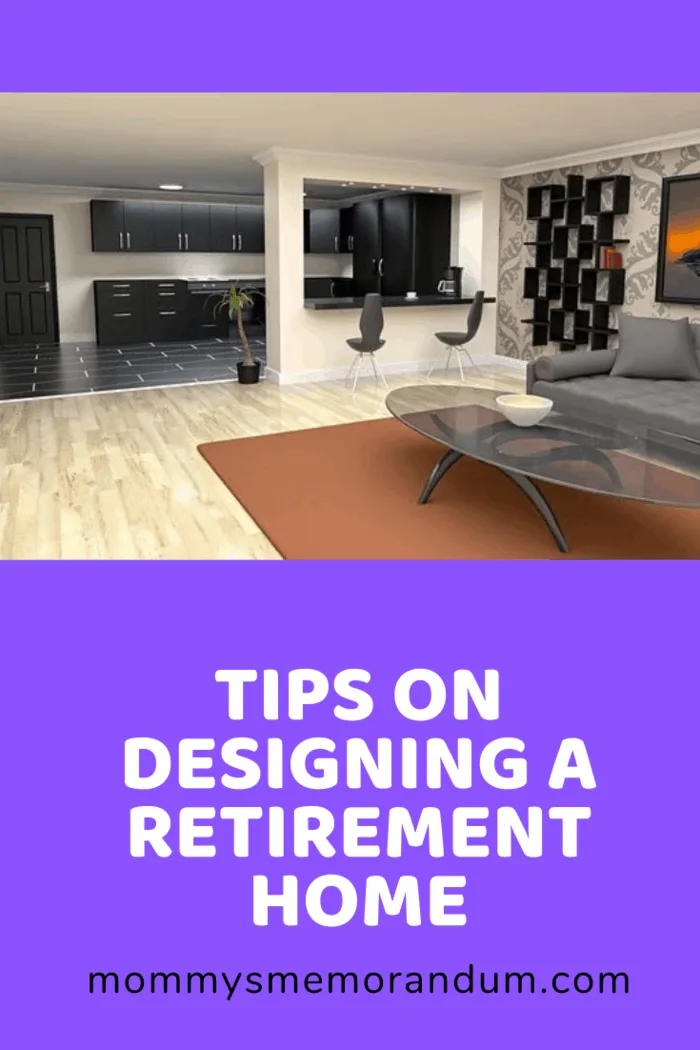 Additionally, you also want to ensure that the floor is slip-resistant.
According to the CDC, one thing to note is that slip and fall accidents are a serious concern among the elderly.
Therefore, it's important to ensure that you've included slip-resistant floor surfaces in the kitchen, bathroom, and dining area.
3. Lighting
Most importantly, your retirement home needs to be well lit.
Now, gone are the days when you used to be a night owl, spending time in the darkest of places and still finding it romantic!
As your eyesight changes, you'll require cooler but brighter lights around your house.
Additionally, it's important to ensure that there will be enough natural light coming in through the windows.
This means installing quality large windows.
This will make it easier to accomplish all your detail-oriented tasks during the day and at night.
On the same note, you may also want to consider upscaling your lighting functionalities with modern remote control technology.
This will help you control the light density and easily switch lights on and off.
4. Home Interior Décor
You can always rely on professional insights from a trusted home interior designer.
However, ensure that they are familiar with designing homes for retirees.
Now, among the things you will want to concentrate on may include:
Color options –
You may want to avoid pale and colors of the same intensity among the colors.
Go for colors that display a lot of contrast, warmth, and intensity.
Adding patterns will also help to accentuate your surfaces.
Consider floral options because they'll evoke a sense of tranquility.
Bathroom options –
When designing the bathroom in your retirement home, it's very important that consider your safety.
Among the things you may want to include in your bathroom may consist of lever faucets, a shower head attached with a sprayer, rails and grab bars, non-slip bath mats, and thicker rugs for cushioning.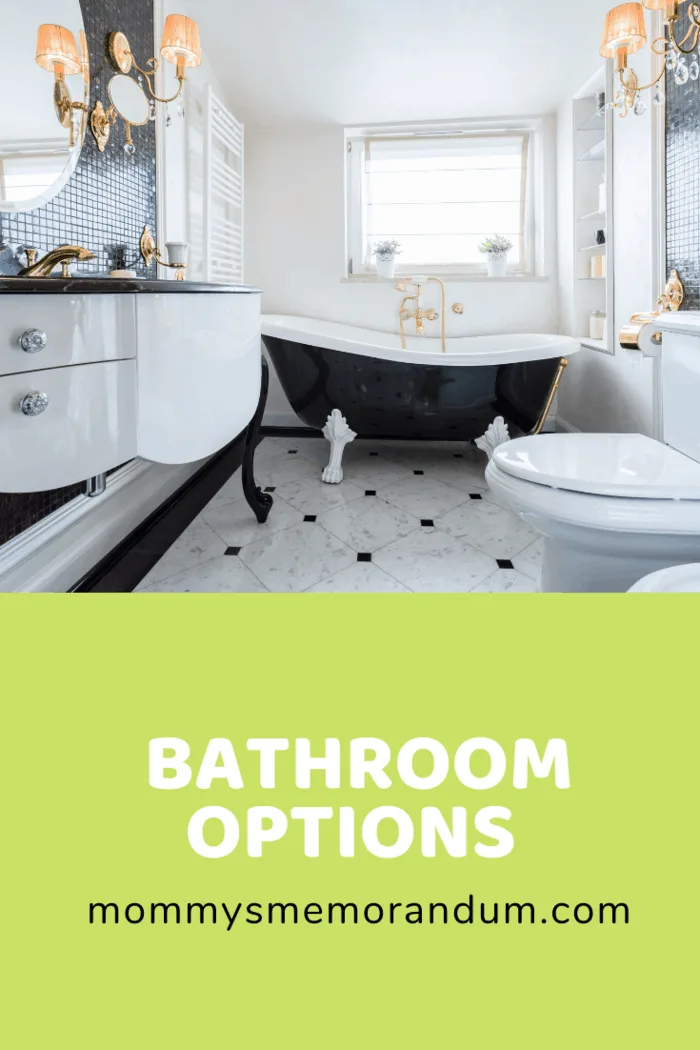 Kitchen options –
For the kitchen, it's important to choose a multi-height countertop.
These counters will allow you to prepare your food in different height options, either while sitting or standing.
Luxury –
It's very important to add the luxuries that you can afford.
Now, it doesn't hurt to include an entertainment room in your retirement home plan or a hot tub.
Most importantly, your selection of items will depend on how much you have and what you need.
Now, as you can see, it takes a lot of brainstorming to make your retirement dream house a reality.
You'll need a good plan, ensure that your finances are in order, and the above tips for insights.
It doesn't have to be as written above.
But you can own the above pointers and make your retirement home an abode that will last for ages to come.