Are you planning a vacation on the gorgeous Pacific islands of Hawaii? Lucky you! It's one of the most desirable destination spots for beach weddings, honeymoons, or just to chill. Hawaii isn't just for beach bums. You can have a great time without stepping foot on a beach, if that's what you choose, even if it's highly unlikely!
You can go on hiking trails, visit Pearl Harbor, do some whale watching, stand under waterfalls, go on eco-tour operations, visit cultural and historical sights, and much more. Yet, like any traveler, you want to know what you should and shouldn't do when in any of the 137 islands of Hawaii. Let this article be your guide for some dos and don'ts so that your trip is perfect from start to finish.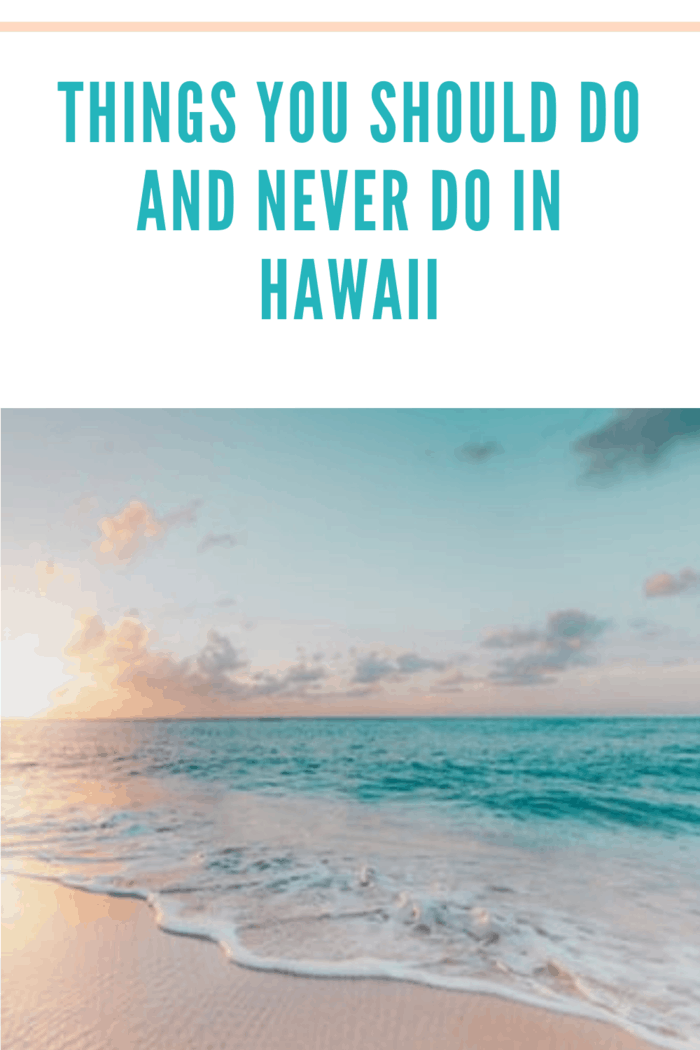 Dos
Visit During the Off-Season
Before you even get there, it's best to avoid the high season, which is usually around Christmas and New Year's. The best time to visit is during springtime, April, and May, and from September to mid-October. The weather is great during those seasons, though it can get rainy in some areas. The oceans are swimmable all year-round, and you'll be avoiding the crowds. Plus, it's going to be all-around cheaper. If you can only go during the high season, then make sure to book way in advance since Hawaii is practically on everyone's bucket list.
Stay Somewhere Else than a Resort
When we think of Hawaii, we think of luxury resorts and hotels. While that's a dream for many people, it also doesn't suit the budget of many. If you're a family traveling, planning to stay a long time or have a tight budget, you could consider renting a condo or looking for non-beachfront accommodations. It will save you money, not to mention it would be practical to have a kitchen. If you want something more hardcore, you could also consider some great camping spots across the islands. There are some beautiful campsites at beaches and national parks.
Rent a Car
There are ways to get around the islands, but you'd be better off renting a car. There's so much natural beauty in Hawaii, but it's not that easy to get from one place to another without a car. It's going to be the most convenient way to get you back and forth from your lodgings and the only true way to explore Hawaii.
Follow All Regulations
Rules and regulations are put in place for everyone's safety. When in a location like Hawaii, where there are tons of outdoor adventures to go on, whether it's swimming, surfing, camping, hiking, visiting volcano sites, cruising the islands with a car, and more, there's always a risk of getting hurt during your trip.
That's why the lawyers of https://www.recoverylawcenterhawaii.com advise having a contact number ready for a local attorney in case you need one. It's bad enough to get injured while on vacation, let alone get injured in a location that isn't your regular residence.
Don'ts
Don't Forget to Check Beach Safety
Not every beach is going to be suitable for every water activity. Some beaches might be better for surfing or boating, while others are better for swimming, and some might be closed altogether for safety reasons. You can find active beach alerts online for some of the most popular shores of Kauai, Oahu, Maui, and Hawaii (The Big Island), for instance. These notifications will alert you about the beach, shores, and weather conditions in real-time and tell you if there are hazardous conditions, and if it's safe to go.
Don't Stray
Gorgeous Hawaii is known for some active volcanoes. Kilauea and Maunaloa are two of the most popular volcanoes to come face to face with. Kilauea has been erupting since 1983. You certainly don't want to miss a visit to Hawaii Volcano National Park. The rock falls from volcanoes can be unpredictable, so stay on the open trails and don't go into unauthorized places, and don't visit these areas after dark as it could be dangerous.
Don't Leave Trash Behind
Anytime you're out, be responsible and keep the island clean. Make sure you toss your trash into the bins when out on the beach or taking a stroll. When hiking, keep the trash with you until you can get rid of it appropriately.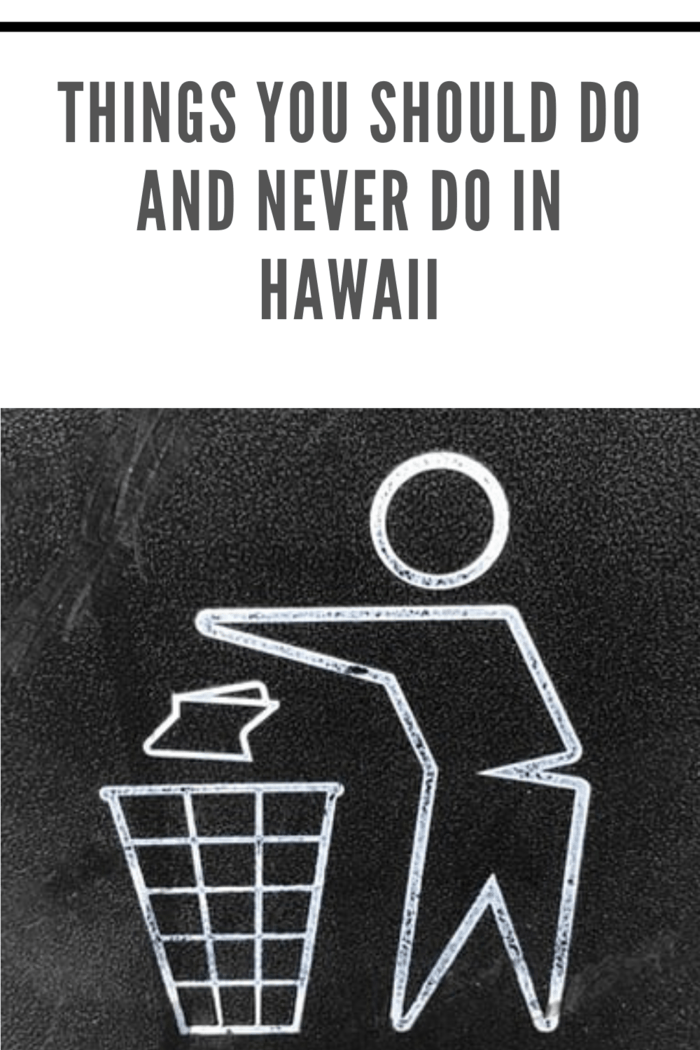 There are a lot more things to do in Hawaii than things you shouldn't do. The natural beauty and landscape of the 50th state is a piece of heaven on earth. Just as you would when taking any other trip, make sure you're in contact with someone back home and keep them updated that you're safe. On a final note, don't wait to book your trip and enjoy the Aloha spirit.