This post is brought to you by Carrington Farms.
All the Flavors of the Campfire Treat in a Glass
We drink a lot of smoothies at our house, and this Smores Smoothie recipe is perfect for dessert. It has all the flavors of the delectable treat you make around a campfire, plus Omega 3s and more!
This recipe makes about 16 ounces. My kiddos love it. It's rich in chocolate flavors with the taste of marshmallows and graham crackers. It's perfect for after dinner.
I add 1/2 teaspoon of Carrington Farms Flax Hemp Blend. You could certainly omit this from the recipe, but I add it because Flax Seed is the highest source of Lignans found in any food source, and hemp seeds are dubbed "the most nutritious seed in the world" and offers complete protein. I feel this helps my family to be healthy and full longer.
I also add 1 Tablespoon of Carrington Farms Coconut Oil. Again, you can omit this from the recipe. I like the benefits of coconut oil for my family. We add to our smoothies and use it for cooking.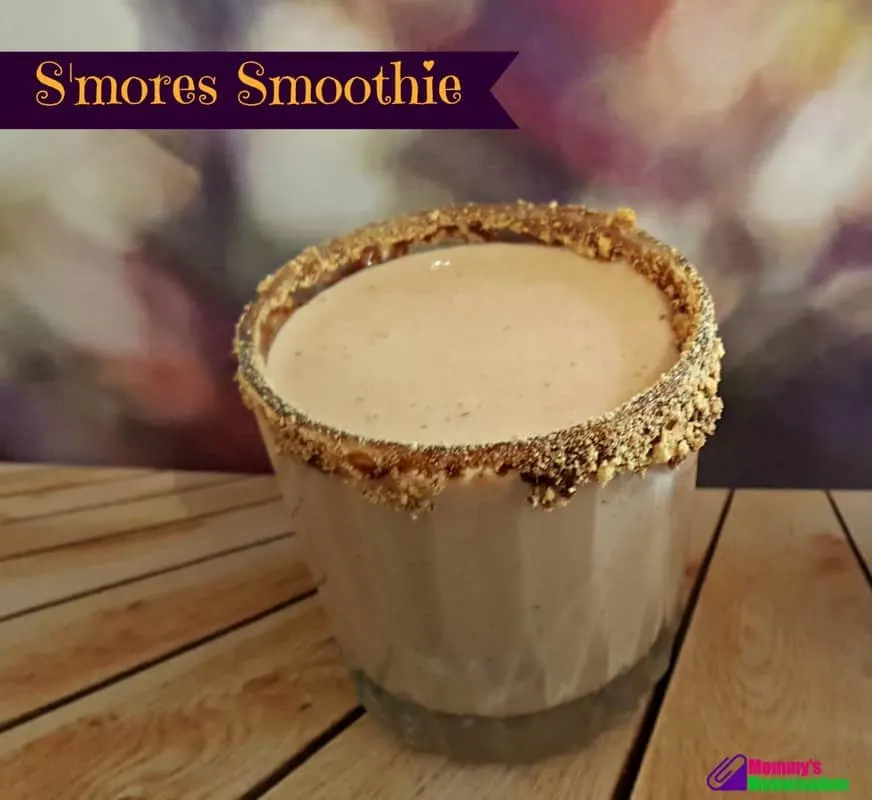 Smores Smoothie Recipe Ingredients:
1 fl. ounce chocolate syrup
1/2 cup graham cracker crumbs
3 oz. Marshamallow Fluff
5.3 oz. Vanilla Greek Yogurt
8 fl. ounces milk
1/2 tsp. Flax Hemp Blend
1 Tablespoon Coconut Oil
ice
Smores Smoothie Recipe Directions:
Rim the glasses with chocolate syrup.
Pour chocolate syrup on a plate and lightly coat the rims of two glasses by rolling the rim in the syrup.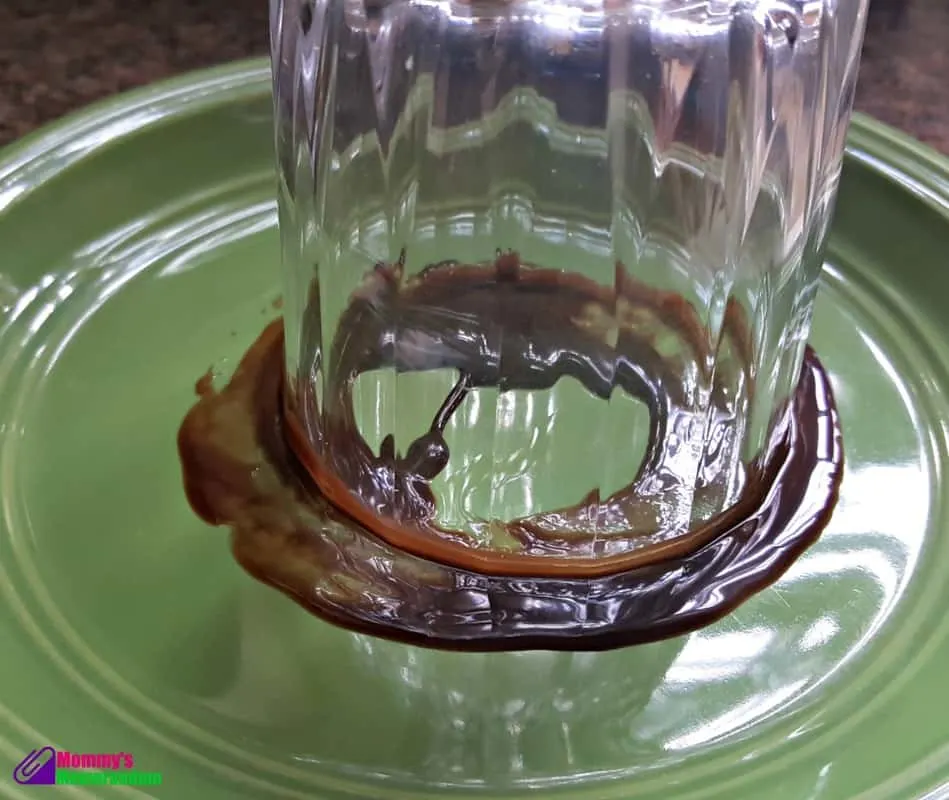 Next, place graham cracker crumbs in a container that will accommodate the rim of your glasses. Roll glasses in crumbs to create the beautiful graham cracker rim.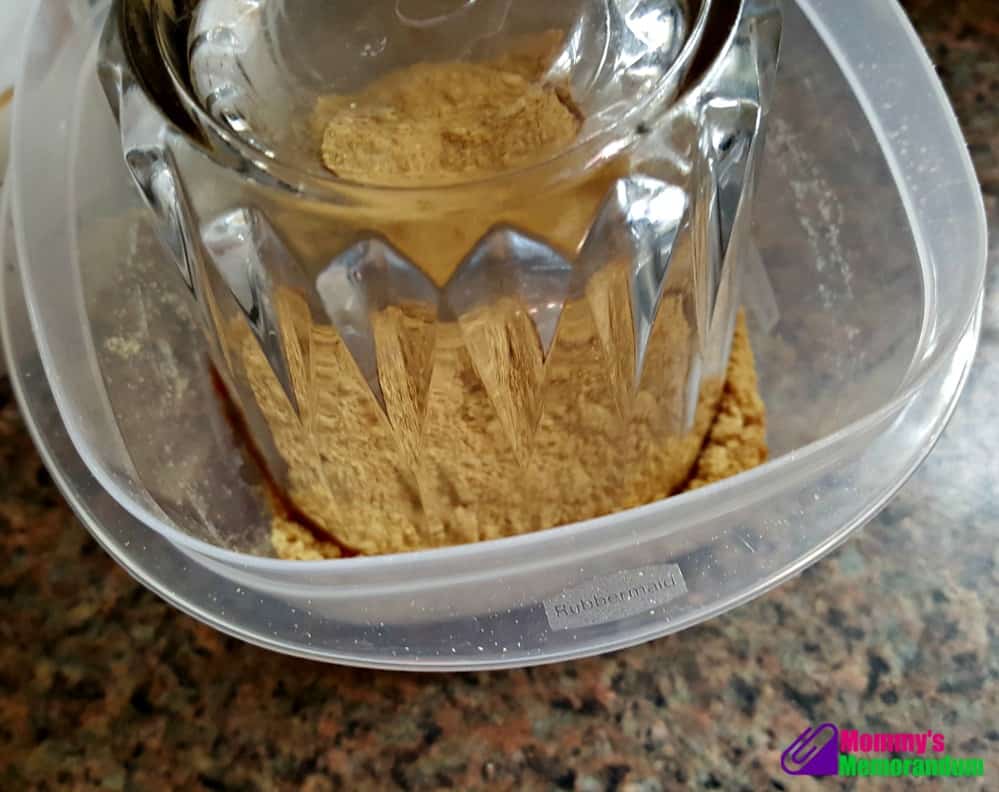 Fill your blender with the milk, syrup, Greek yogurt, remaining graham crackers, and marshmallow fluff.
Add the Carrington Farms Coconut Oil.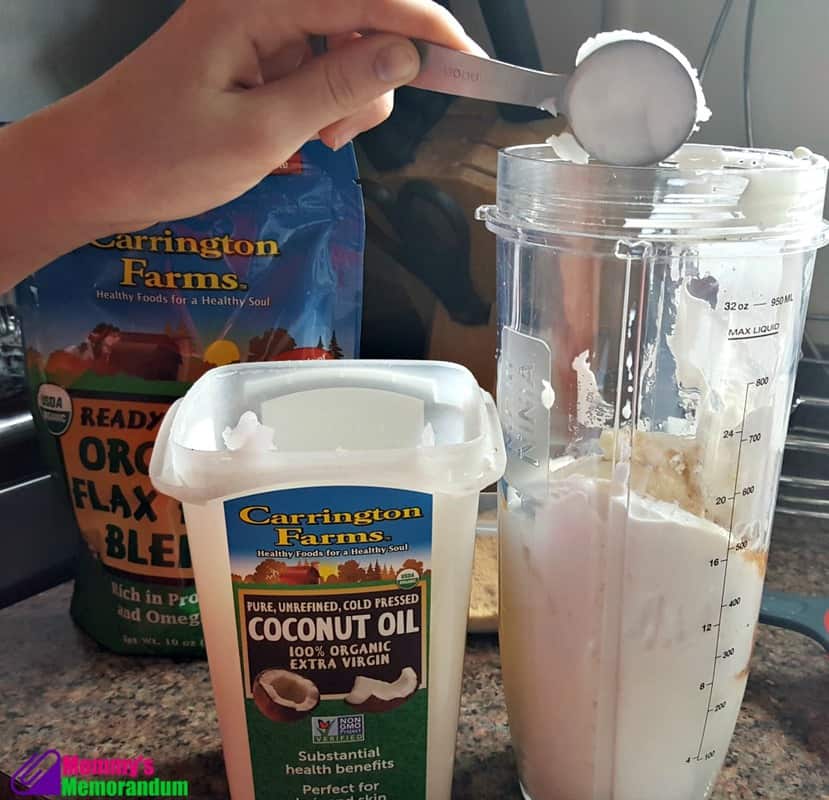 Add the Carrington Farms Flax Hemp Blend.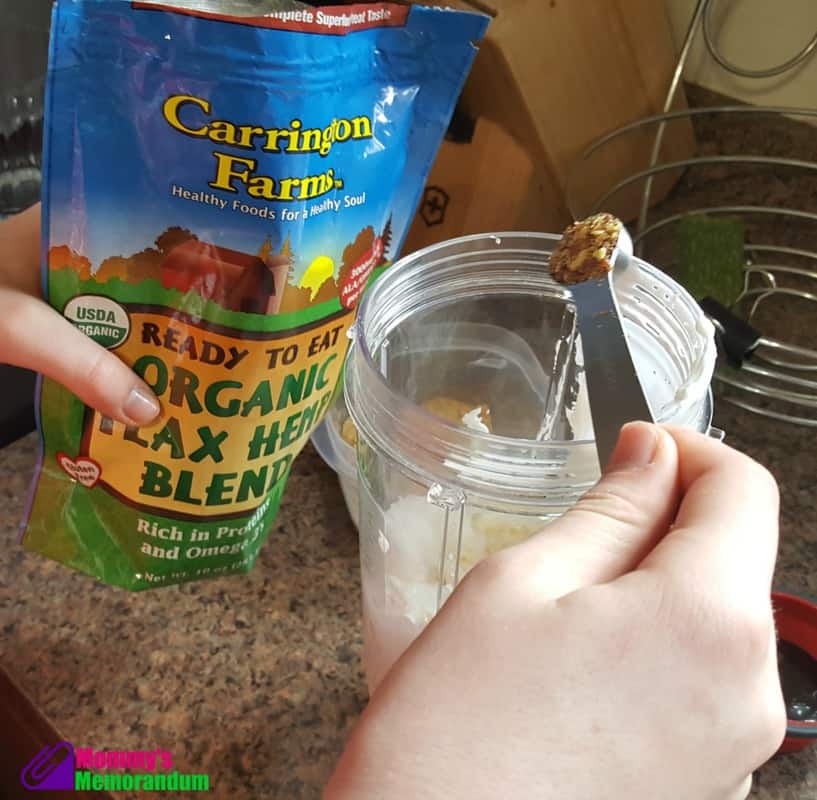 Add any ice you want. We use four ice cubes.
Blend in blender until well blended. I use a Ninja Nutri-Duo.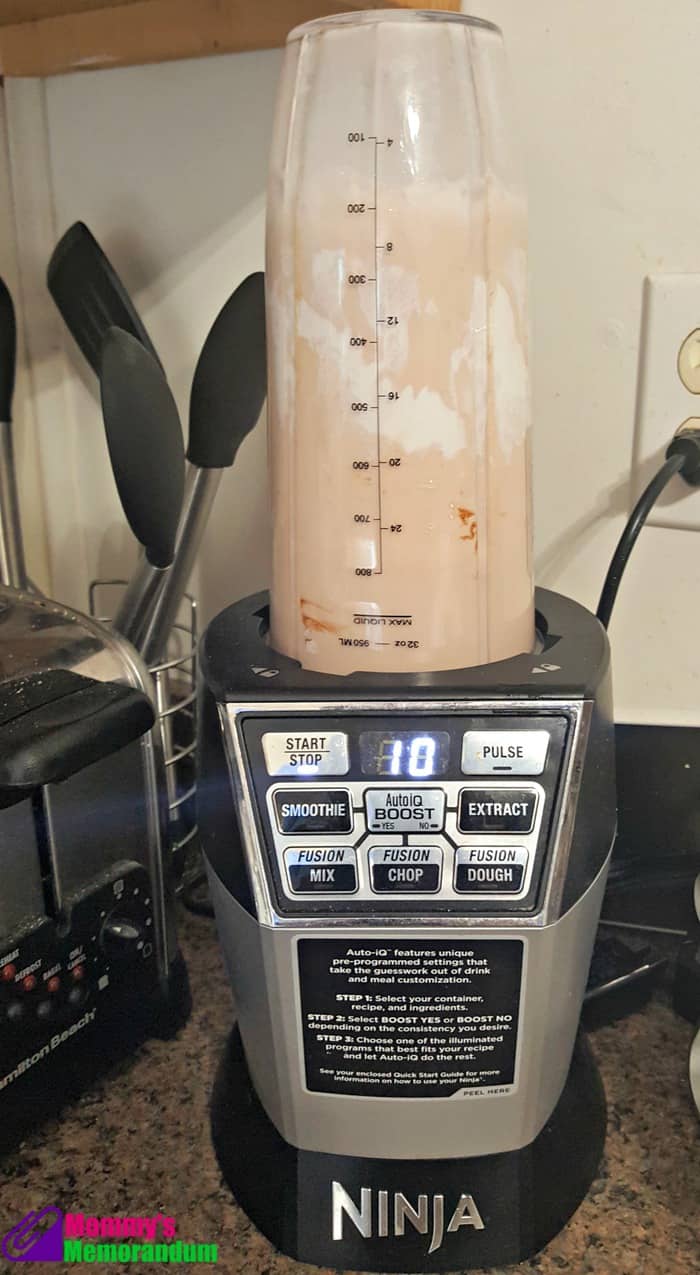 Pour smoothie into graham cracker-rimmed glasses.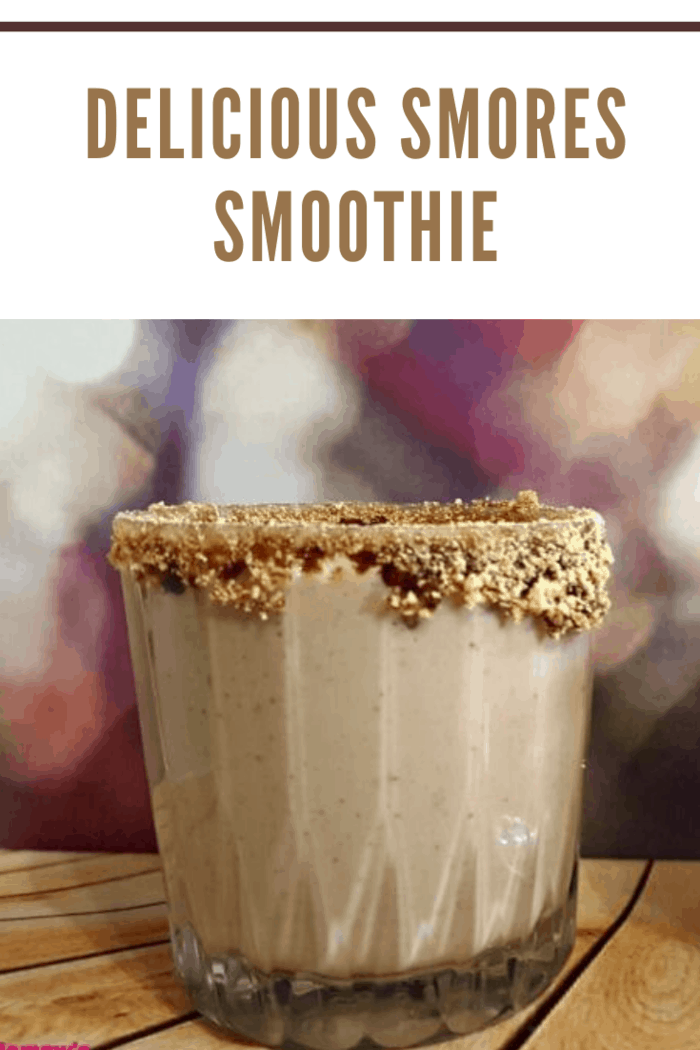 Enjoy!