Sunday dinner is something I look forward to at our house. A time for me and Miss M to gather in the kitchen as I share with her our family's favorite recipes and teach her the recipes that define our family and have been passed down from woman to woman for several generations.
Among Miss M's favorite is this slow-cooker Rosemary Pork Loin recipe. Served with rice, mashed potatoes or macaroni and cheese it is beautiful and delicious.
It's simple and almost fool proof.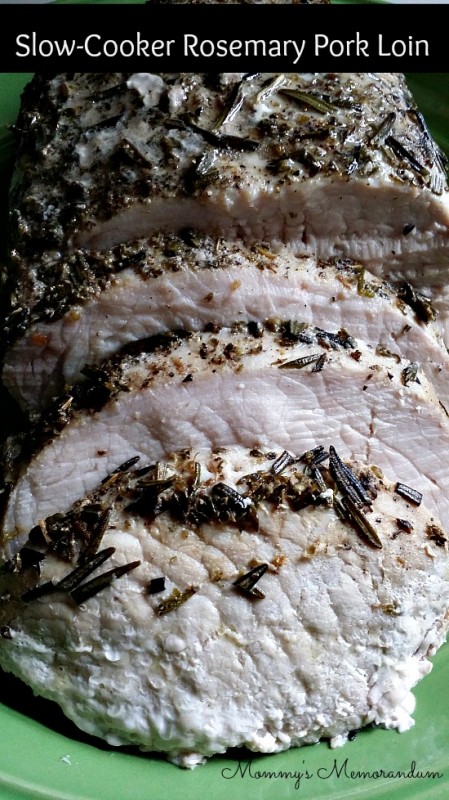 Slow-Cooker Rosemary Pork Loin #Recipe
Author:
Moist pork tenderloin that's almost fool proof to cook. I make it in a slow-cooker!
Ingredients
4 lb. pork tenderloin
1-1/2 tsp salt
1 tsp garlic powder
1/2 tsp pepper
1 sprig fresh rosemary, chopped
1 tsp Italian seasoning
2 Tbsp Olive Oil
Instructions
Combine all seasonings (we just mix them on a cutting board)
Rub pork loin with olive oil
Roll pork loin in mixed seasonings
Place seasoned pork loin in slow cooker and cover.
Cook 2-3 hours on high, or until pork loin is between 145 degrees (with 3-minute rest) and 160 degrees with a 15 minute rest before slicing and serving.
Enjoy!