We received Scratch and Create books from Quarto in exchange for this post. My opinion and our love for scratch and create remain my own.
It has been a full week. Between Book Club, Robotics, Volleyball, and school. By Thursday it was apparent MacKenzie needed to decompress. It was perfect timing for two new books from Quarto to arrive. Scratch and Create I Love Hand Lettering and Scratch and Create Wild Garden.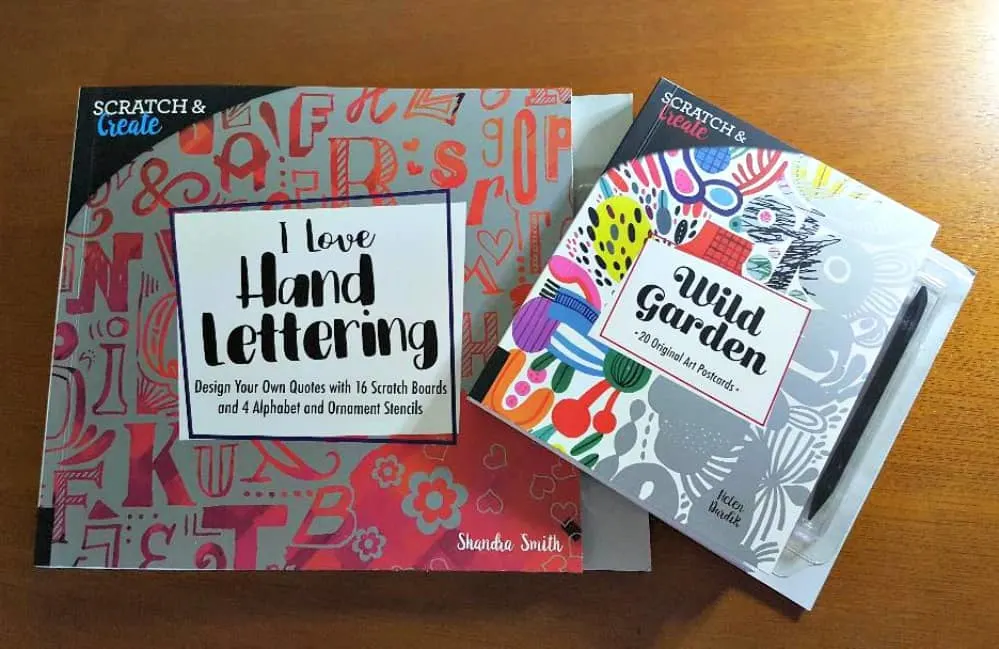 I encouraged MacKenzie to just let it all go and find something to take her mind off the week.
She sat down at the desk and started with the Scratch and Create I Love Hand Lettering. The book is designed to create your own quotations about motivation, love, and life, using stencils over the metallic scratch coating to make 16 inspired designs. When done, you can tear them out and display them.
Scratch pages have dethroned adult coloring books in the world of adult activity books. Scrape off the coating to reveal beautiful scenes with Scratch & Create: I Love Hand Lettering.
Adult coloring books are so 2015. Grab your stylus and dive into the awesome world of scratch art! Each art page in Scratch & Create: I Love Hand Lettering is covered in a layer of silver, metallic coating. With the provided tool, you will etch, scrape, and scratch it away to reveal beautiful scenes beneath.
What better way to unwind after a stressful day than with the simple, meditative, satisfying act of creating art? Scratch & Create: I Love Hand Lettering comes with 20 delightful, original postcard-style designs by Shandra Smith. Each page is easy to tear out, so once you've completed your masterpiece, you can display, frame, or even mail them. Grab your stylus and get scratching today! You'll definitely be glad that you did.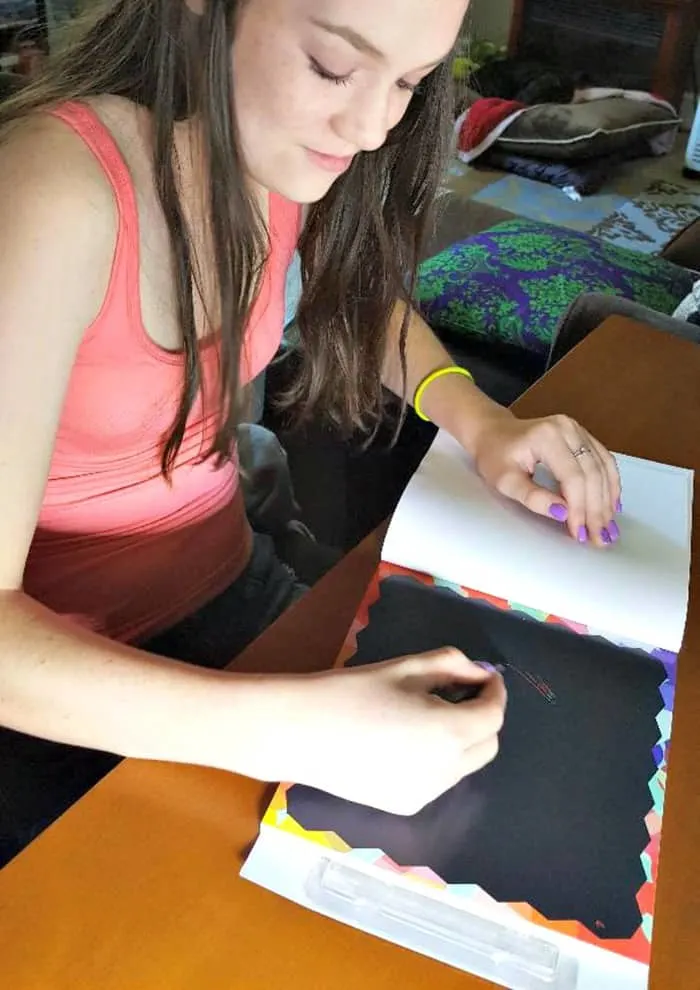 Nothing came to MacKenzie's mind right away and I told her to "have fun; there are no rules"!
She used the special stylus to scratch, draw, and design your own pieces of art.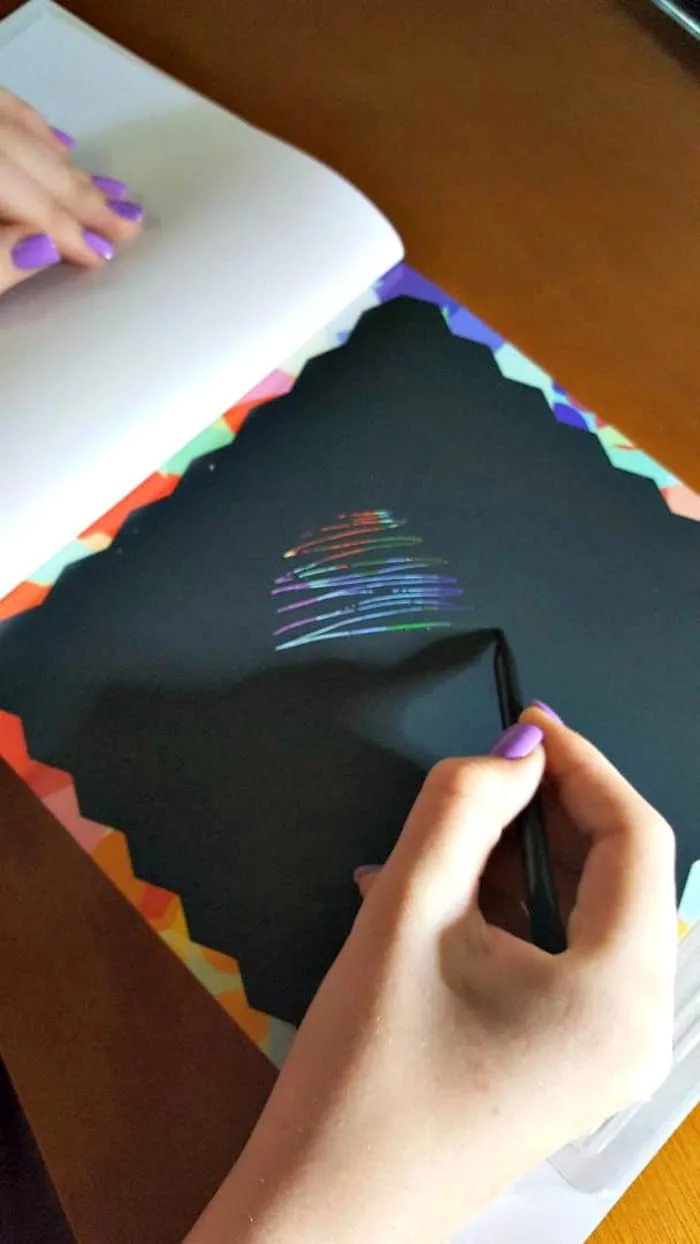 She loved watching the colors develop as she scratched the surface. She is going to discover something that inspires her and use one of the three styles of alphabet stencils to make her own unique and colorful background!
I think Scratch and Create Wild Garden was the most relaxing for her. It didn't require any thought. It was just relaxing and beautiful. This book features original illustrations by Hellen Dardik.
"Scratch and Create: Wild Garden" is an interactive art book designed to provide a unique and engaging creative experience for readers. Unfortunately, I do not have specific details about this particular book beyond its title. The "Scratch and Create" series typically offers scratch-off pages that reveal colorful illustrations when you scratch away the black coating.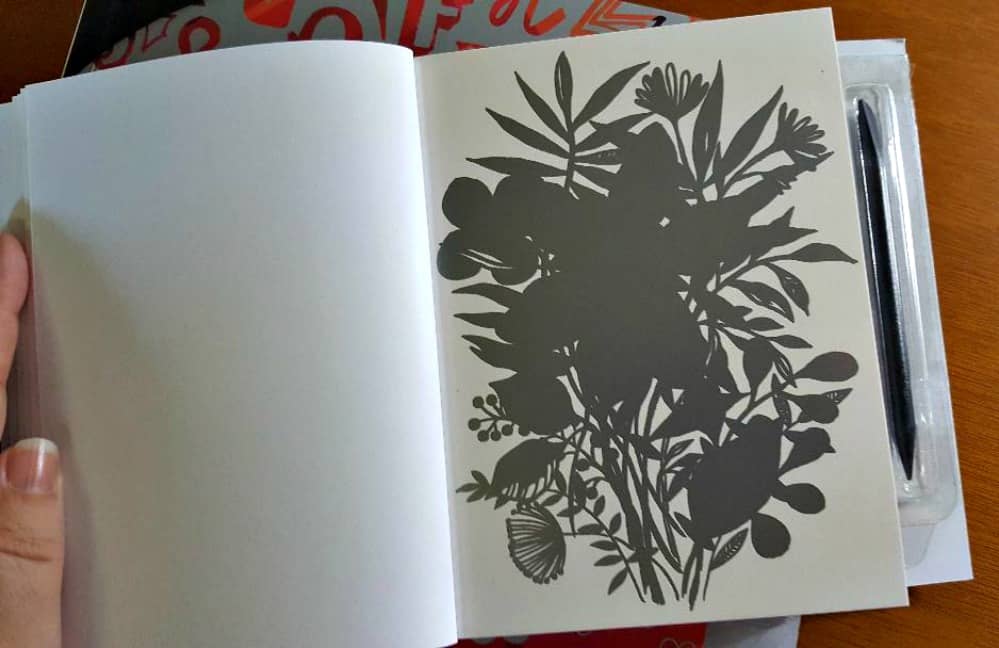 You scratch off the metallic coating to reveal 20 tear-out floral design postcards!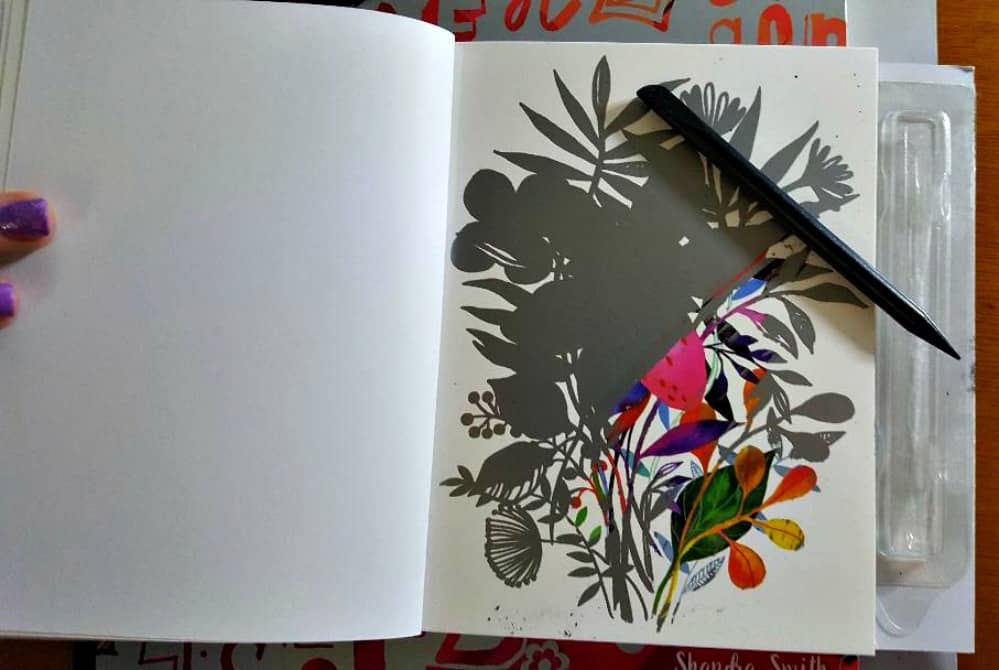 Beneath the surface, there is beautiful full-color artwork. The book includes a special stylus with a thin tip on one end and a larger, flatter tip on the other.
MacKenzie just lost herself in this book.
These Scratch and Create books are beautiful and allow the user to create and enjoy the process.