Fire-related accidents are pretty standard. Whenever you hear a fire alarm, an environment of distress is spread all around. You should not panic and gather everyone in your house and move away from the spot. The situation is one of the scariest nightmares that one has to go through.
The fire also consumes several things of personal and sentimental value among the ashes. A situation like this may be pretty distressing. Fire causes several levels of damage because it causes water and smoke damage. This blog outlines the repair procedures that must be followed in the aftermath of fire and water damage.
1) Making the perimeter of your house safe
A fire might cause many holes in the roof, windows, or doors. It exposes numerous places and damages them.
Once the fire brigade has extinguished the fire, your insurance coverage will protect your house from possible burglars or looters. They will send a restoration staff to cover all the windows, doors, and holes to safeguard your home.
2) Drying the place
You may not realize it, but fire may also cause water damage. If there is a massive fire, the firefighter will need to use a lot of water to put it out.
The fire may even melt pipes and cause them to rupture. Excess water may degrade the objects more, and if they are not dried, mold will grow on them. Firefighters have expertise in reducing fire and water damage by using specialized equipment to completely dry the area and minimize humidity to avoid further damage.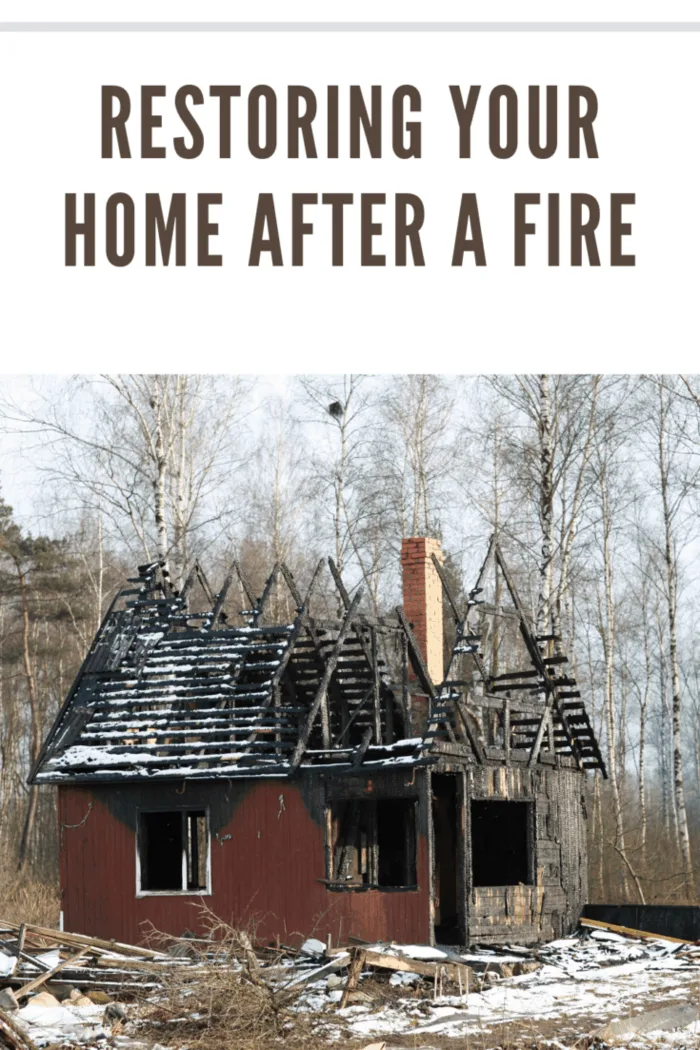 3) Cleaning and throwing the debris
The fire not only destroys the façade of the building but also affects everything within. The next job is to separate useful things from waste. You must throw the waste properly, keeping safety standards of disposal in mind.
Whether packed or unpacked, eatables must be thrown away, and the poisonous vapor of smoke may make them unfit for consumption. The same is the case with clothes. Clothes which are burned should be thrown, and other clothes should be washed properly before wearing them so that it does not cause skin allergies.
Throw cosmetics and medication as the chemical inside them might reach with poisonous gas and cause reacting over your skin. Never keep anything that might be harmful to your health.
You can even call a professional company such as Mcdonough fire and water damage as they have experience in the field.
3) Getting in touch with your restoration company
You must tell your insurance company of the fire damage and request more help, as well as information on the complete procedure. Make a list of all the necessary documents that you will need to get the claim becomes easier.
The insurance company may even do an on-site assessment to assess the degree of the damage. Following that, an adjuster may be dispatched to issue you the claim amount.
A competent repair company can even help you with the procedure and speak with your adjuster. They can aid you in achieving better claims and even with the documentation process. This aid will relieve some of your stress.
4) Staring restoration and moving back
After obtaining the necessary clearance from the fire department, you may hire a restoration company to return your home to its original condition. It is a critical step in re-creating your environment.
Conduct a comparative analysis of all the market's significant rivals and examine them depending on your needs before selecting a personal content restoration business. Examine their previous work, testimonials, and, if possible, contact their previous clients.
A restoration company will also have state-of-the-art equipment, chemicals, and cleaning agents. They also have the essential expertise and experience on the subject, which may be very beneficial.
Final words
While you are going through something no one wants to go through, this disaster will financially and emotionally harm you since it is terrifying to see your house burn to ash, and it sometimes leaves a scar that cannot be repaired.
If you want to avoid significant harm in this scenario, you must act immediately. Always call the fire department first, followed by a repair company such as Mcdonough fire and water damage, to get your house back in working order.
---
Resources:
https://www.google.com/maps/place/E+and+K+Restore+-+Fire+%26+Water+Damage/@33.4556339,-84.1865201,17z/data=!3m1!4b1!4m5!3m4!1s0x0:0xfef0aacd2ec5402a!8m2!3d33.4556361!4d-84.1842159