Renting a room is, most often than not, a very critical life step that anyone takes in their life. Though happiness doesn't have an address, moving into your own space signifies the start of a beautiful era of independence, self-introspection, and discovery.
Moving away from your parent's snug and comfortable home to a foreign city with new faces everywhere can be a daunting thought. However, after reading this article, you will be more comfortable with taking the leap of faith!
A central plus point is that San Jose isn't like any other ordinary city. Situated at the core of development and innovation, San Jose is a lively and colorful city. It has a flawless blend of culture, tradition, and ambition. San Jose has it all, beginning with a robust education center with universities like Stanford University to some of the most influential companies of all time, like Paypal.
Without further ado, here are 12 things to know for finding your perfect room for rent in San Jose.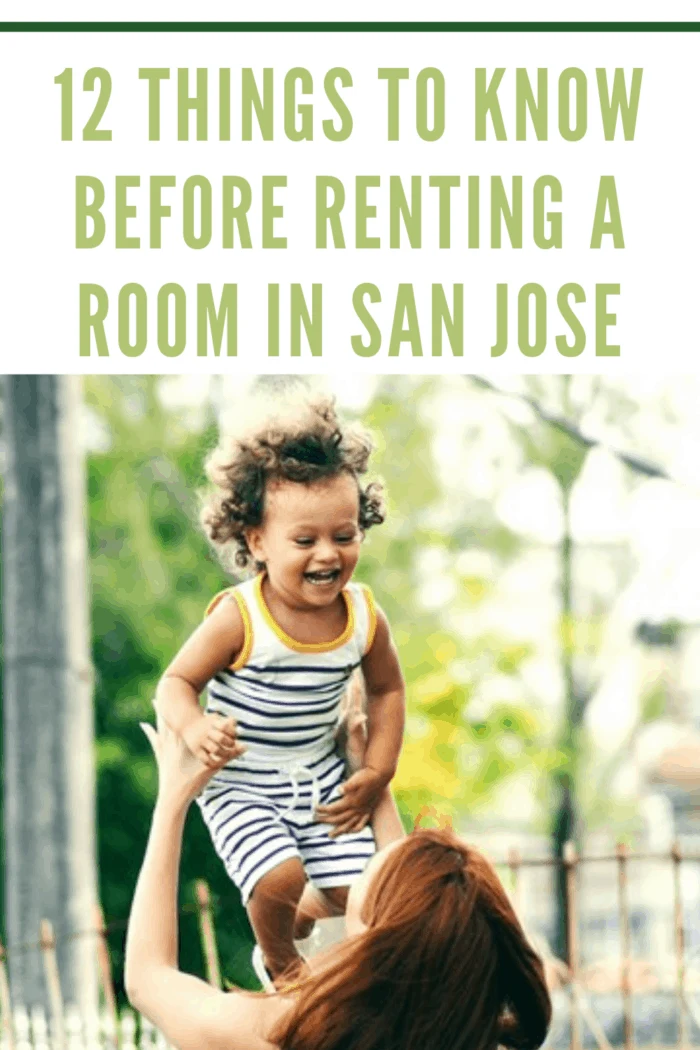 The right neighborhood for different personalities
To find your perfect room for rent in San Jose, you need to do much prior research. Different neighborhoods in San Jose offer various conveniences for their residents. Countless blogs are available at the click of your mouse for ease and enlightenment. Some like to reside in quiet and sheltered areas, while some like to be surrounded by the city buzz. For example, Willow Glen is a great neighborhood if you are looking for a safe and charming area for your family or Santa Teresa if affordable housing is a necessary option for you. The choice is yours to make!
Know your legal rights.
Legal rights change from state to state in America. In this day and age, knowledge is power, and it also happens to be absolutely free! San Jose has stringent laws regarding tenant rights, which have to be adhered to in the renting agreement. Which brings me to the next point,
Be on the same page regarding the renting agreement.
Read the renting agreement like it's the Bible. Read all the different clauses regarding the eviction policies, grace period for when rent is delayed, guest policies, damage accountability, and more. Landlords are supposed to give at least 120 days as notice if they plan to get new tenants or sell the house. You can always ask for flexible terms to match your priorities before renting a room in San Jose.
Be thorough with your rental agreement to find your perfect room for rent in San Jose more conveniently.
Background check on the landlord
You can always ask the previous tenants what the landlord's behavior is like to ensure that your renting experience is stress-free and smooth. You must always find a room for rent in San Jose from trust-worthy and accountable sources. Understanding and caring landlords are hard to come by, but you can do your best to ensure a smooth moving-in process.
Work from the home ready room
With COVID-19 ravaging the world, many companies like Microsoft are introducing permanent work from home facilities. You would want to ensure that your room rental in San Jose has all the equipment and furniture you might need to make the transition. Make sure your room has a stable Wifi connection with plug points available in convenient spots. If you need to make any alterations in arrangements, ask your landlord what additional costs will be incurred before signing the rental agreement. You could also opt for a home away from a busy street to optimize your efficiency and make it noise-free.
Ensure that before you rent a room in San Jose, you also ensure that it is WFH-ready!
Keep a tight check on your purse.
It is no secret that San Jose is an expensive city. It is easy to overspend with fluctuating costs like food and travel. With the best facilities available at your beck and call, it is sometimes essential to appropriately budget all your costs. Prioritize your expenses and save up for a rainy day!
Let the traffic test your patience.
Some wise person once said, "Life is learning how to deal with traffic." This quote is especially apt for anyone who owns a car in San Jose. The traffic here is the devil, but the public transport system is your saving grace! Apart from the fact that using public transport shall save your dollars, it also definitely cuts down on commute time. The public system is exceptionally reliable, so renting a room in San Jose near bus or train stations is recommended.
Find a room for rent in San Jose in an area where commute and traffic aren't too inconvenient for you!
Roommates to keep you company
Considering the previous point, one of the best ways to save costs is finding a roommate in San Jose to live with you. You can use the service of various roommate finders in San Jose to look out for like-minded individuals who will fit in with your lifestyle. Roommates often become your unofficial family. They can help you navigate this big scary city; you will never feel homesick when they're by your side.
Clear skies all season!
San Jose almost always has clear skies and sunny weather. It doesn't get too cold here, even during the winters. You could say that it's a summer lovers' paradise! Get your bathing suits out cause every day is ice-cream day in San Jose!
Enjoy the clear skies all season during your stay in San Jose.
Culture shock
If you recently moved from a different country to San Jose, you might experience a cultural shock due to the fusion of different ethnicities. Adjusting to this new blend is easier if you accept and fraternize with all the unique individuals who cross your path. Being open to understanding one's culture is key.
Check if the room is furnished.
There are pros and cons of choosing a furnished room for rent in San Jose. A furnished room saves you the time and effort you would otherwise spend on picking out appropriate furniture. Many interior decorating stores like Ikea provide you with cheap furnishing options! If you opt for an unfurnished room for rent in San Jose, you could save on costs while designing the room according to your whims and fancies. It is smart to always check the room before agreeing with the landlord.
Sub-letting laws
Most of the rental agreements in San Jose do not allow sub-letting of the apartment or house; hence, doing so without a proper warrant can get you into trouble. You can always try to negotiate profitable sub-letting deals with the landlord before signing the agreement so that you can rent a room in San Jose accordingly.
Considering these tips, finding a room for rent in San Jose should be a breeze! Always be cautious and get the best deal for yourself. Look at multiple rental rooms before signing an agreement. Happy room-hunting!