Rayovac Roughneck LED Flashlight is keeping my husband to his standards without breaking our budget. My husband is spoiled. He has a thing for flashlights, but I've learned that very few flashlights meet his standards through the years. Years ago, the only one that passed his spoiled test was the SureFire. This year the SureFire G2X made his Wish List, but at $40, I wasn't too eager to cross it off.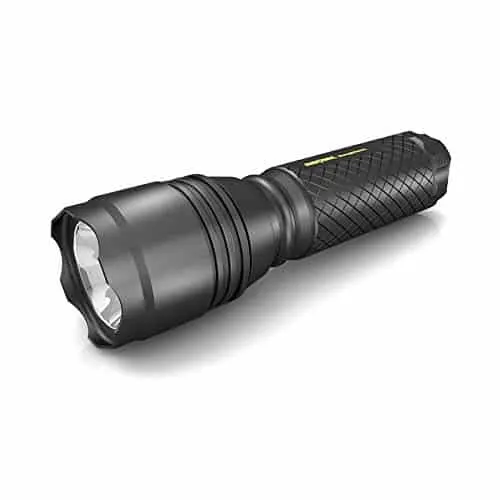 Instead, the Rayovac Roughneck 200 Lumen Metal Flashlight took the SureFire's place. Out of the box, my husband started to complain. I told him, "just try it." He complained, "it won't hold up."
We've long used the Rayovac batteries. I find them economical, and they work. They keep the kiddos' toys going, my camera taking pictures, and the television removing clicking. They work just as well, at far less cost than Duracell Coppertop and Energizer Max. Plus, they're guaranteed fresh for seven years. That's the power of my money.
It turns out Rayovac Roughneck is tough and does hold up. The shock-absorbing bulb system allows it to withstand a seven to ten-foot drop. It's water-resistant, something that, in my husband's profession as a pipe fitter goes a long way.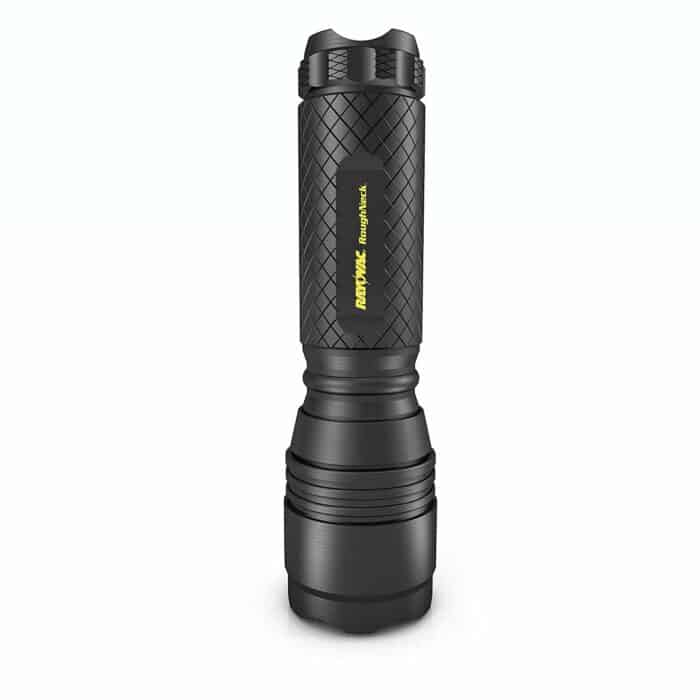 Like the SureFire, Rayovac Roughneck uses a high-efficiency LED—my husband swears by these because they don't "burn out." Rayovac Roughneck uses a High-performance Cree XRE LED that lasts 100,000 hours and never needs replacing; like the Surefire, there are high and low lumens: 200 (high mode) and (70 low modes) compared to SureFires (200 high mode and 15-lumen low mode).
The Rayovac Roughneck has an adjustable spot-to-flood focus beam with a beam distance of 130 meters.
The body of the Rayovac Roughneck is made of airplane-grade aluminum. It's sculpted for a comfortable, secure grip.
The end with the light has grooves. I think it looks spiffy.
By comparison, the Rayovac Roughneck is everything the SureFire is. My husband loves the Rayovac Roughneck and now eats crow because, once again, Rayovac proves quality within a budget, and that's something I can get behind.
This flashlight goes to work every day with my husband. The size and weight allow him to use it as a tool in tight spaces where he needs to see. It's part of him and something he has come to rely on.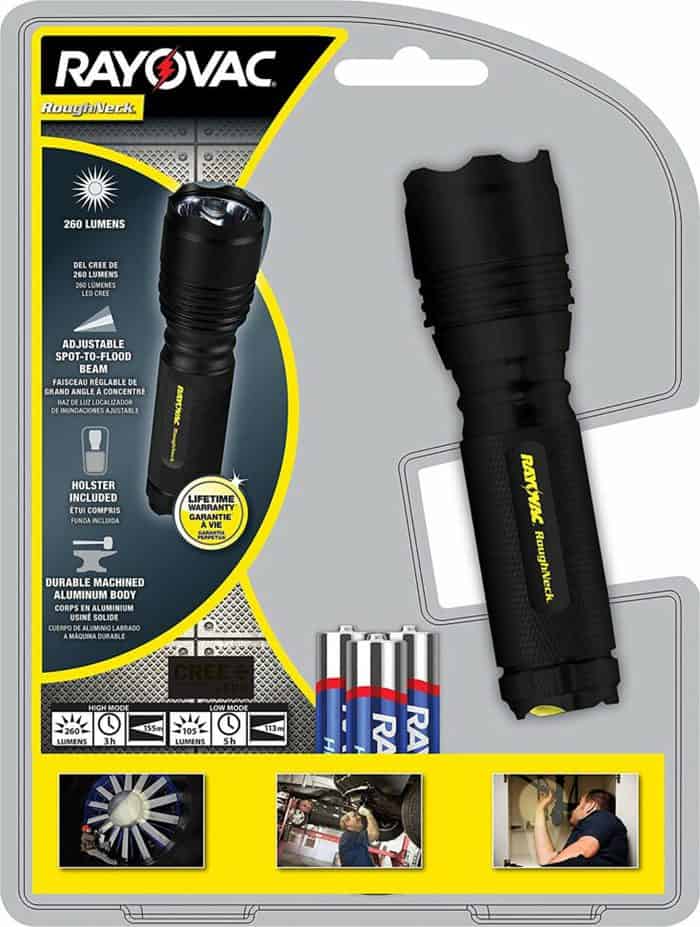 *I received the Rayovac Roughneck LED to facilitate an honest review. The opinions where expressed are my own and were in no way influenced by the sponsor. Other experiences may vary.