Summer is knocking at our door and that means the ice cream truck is making its rounds, the kids are wanting candy and I'm scouring the cupboards for a healthy snack alternative. My panic is at ease with Raisels!
I recently learned about these little treasures–
We love raisins but now we're Raisels addicts.
They're soft and chewy and have the perfect pucker of sour. Plus they're healthier than War Heads with 100 percent RDA for Vitamin C and they're rich in anti-oxidants.
They are made from REAL raisins!
Plus 90-percent of the sugar is naturally occurring and there's no high fructose corn syrup, artificial sweeteners or sodium.
Each box has just 110 calories so this snack is a low-calorie alternative to a lot of snacks out there.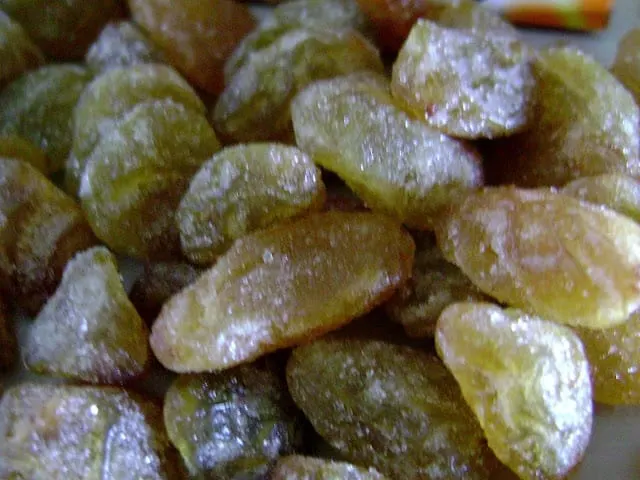 Raisins have never had such flavor! Available in four favorite flavors sour apple, sour orange, sour peach and sour lemon there's some serious deliciousness in every box.
This delicious snack is packaged in six-packs of single serving 1.25 oz. portion-ready boxes so they're the perfect snack to take a long or even share!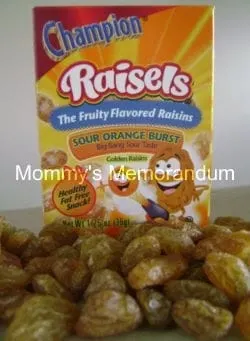 The sour orange stole the show and our house. They are so nummy! It was the perfect blend of pucker and sweet.
I love that Raisels are a great alternative to candy and far more healthy.
They are the most amazing raisins on the planet!
We even used them to make our favorite Cowboy Cookie Recipe and all we can say is Wow! Holy Deliciousness!
The only complaint I have is that they don't last long…the kiddos EAT THEM UP!
Raisels can be found in the dried fruit section of your grocer's dried fruit section. Take a look to see where to buy this delicious treat.
I received samples of Raisels from Raisels and Team Mom in order to facilitate an honest review. No other compensation was received. The opinions where expressed are my own and were in no way influenced by the sponsor. Others experiences may vary.