Americans are spending more on cosmetic surgeries than ever before.
The rich and famous are not the only ones getting surgery.
Liposuction is among the most requested cosmetic surgery procedures (it's in the top four).
It's popular among men and women.
According to USAToday, there are more than 235,000 liposuction surgeries each year.
Liposuction removes unwanted pockets of fat on almost any part of the body.
This improves the body's contour.
While the advantages of this procedure are innumerable, before choosing to undergo liposuction in Miami, it is important to be aware of both the pros and cons of liposuction surgery.
Have you been considering having surgery to update your look?
While the advantages of this procedure are many, before choosing liposuction, it is important to be aware of the pros and cons of this surgery.
The Pros and Cons of Liposuction:
A Guide to What You Need to Know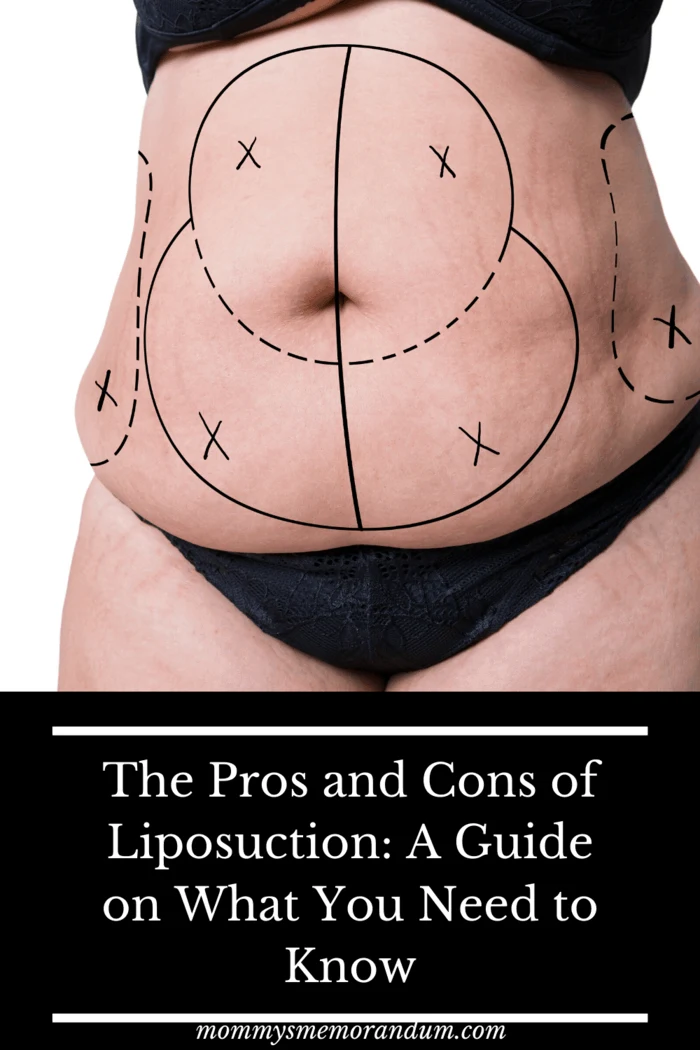 About Liposuction
Liposuction removes the stubborn fat you can't get rid of with exercise and diet.
You can get this cosmetic procedure on your arms, hips, belly, buttocks, thighs, back, and face to improve your shape.
You can also have this procedure done with others like tummy tucks, breast reductions, and facelifts.
Pros of Liposuction
One of the biggest pros of liposuction is that it will help you lose weight with a simple, safe procedure.
This surgery is not as invasive as others, and you won't need as much recovery time.
This procedure will eliminate fat cells permanently.
By maintaining a healthy lifestyle, you will keep your new look.
Another significant benefit of liposuction is the results are immediate.
You will be able to see the outcome of the surgery within a few days.
This can be a great confidence booster.
Losing this extra weight can also improve your health and help lower your risk for heart conditions, high blood pressure, joint pain, diabetes, and incontinence.
Liposuction is completed under IV sedation, giving a shorter operating time–though depending on the technique and areas being treated will affect the length of the procedure.
Generally, patients can resume light activity within two to three days of the procedure.
A series of tiny incisions are made, reducing scarring.
This surgery offers permanent results.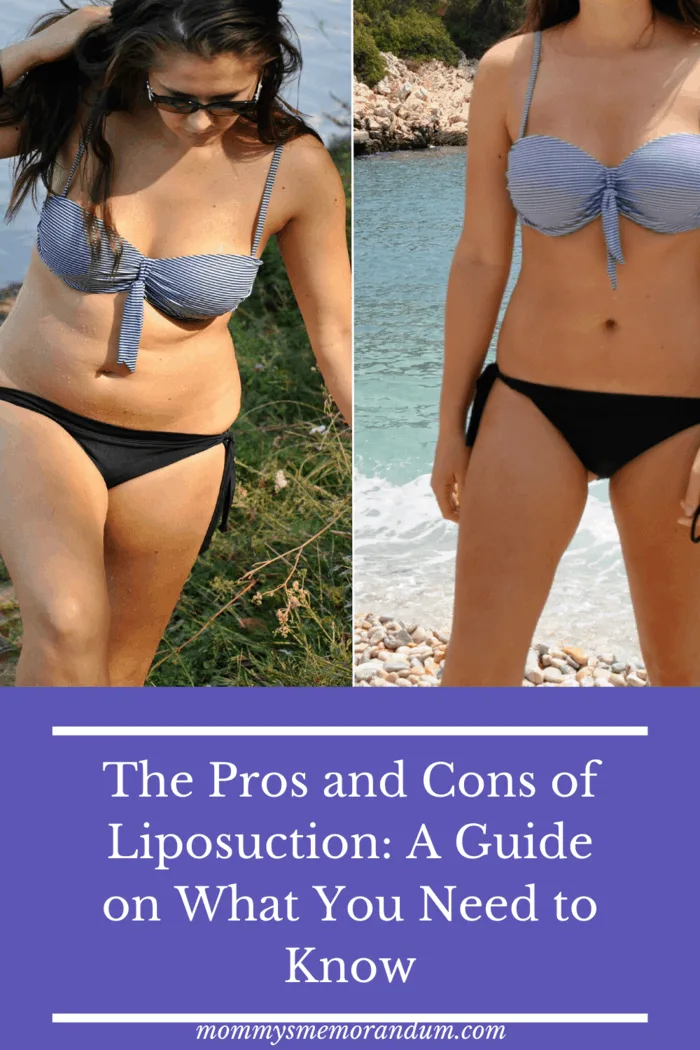 Cons of Liposuction
There are risks involved, just like with any other surgery.
Your surgeon will use local or general anesthesia, which can cause complications if other conditions or underlying diseases. (Check out ASAHQ for anesthesia risks)
Other risks include scarring, blood clots, irregularities, and delayed healing.
Liposuction is not your first step in losing weight.
This is an alternative if diet and exercise are not working.
If you do not maintain a healthy lifestyle after surgery, you can gain weight.
Even though recovery time is shorter than in some surgeries, you may not feel great after the procedure.
You may have some bruising and swelling as a temporary side effect.
Liposuction removes fat but does nothing to improve loose skin, cellulite, dimples, or stretch marks.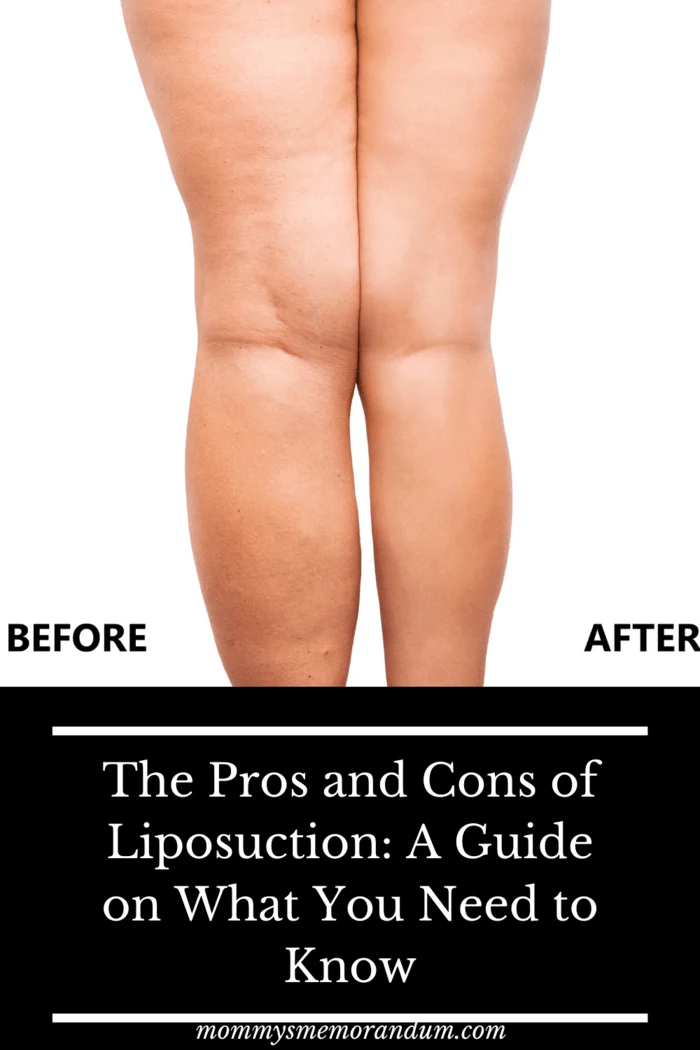 Am I a Candidate?
You need to have realistic expectations about this surgery.
Liposuction does not remove cellulite.
The best candidates have a healthy lifestyle within 30 percent of their ideal weight.
You should also not smoke because that can cause complications.
You should also be in good health and not have any underlying conditions such as a weakened immune system, heart disease, or diabetes.
Make sure you find the best liposuction surgeon and go over the procedure ahead of time.
They will work with you to determine if this surgery is right for you by going over your goals and assessing your current health.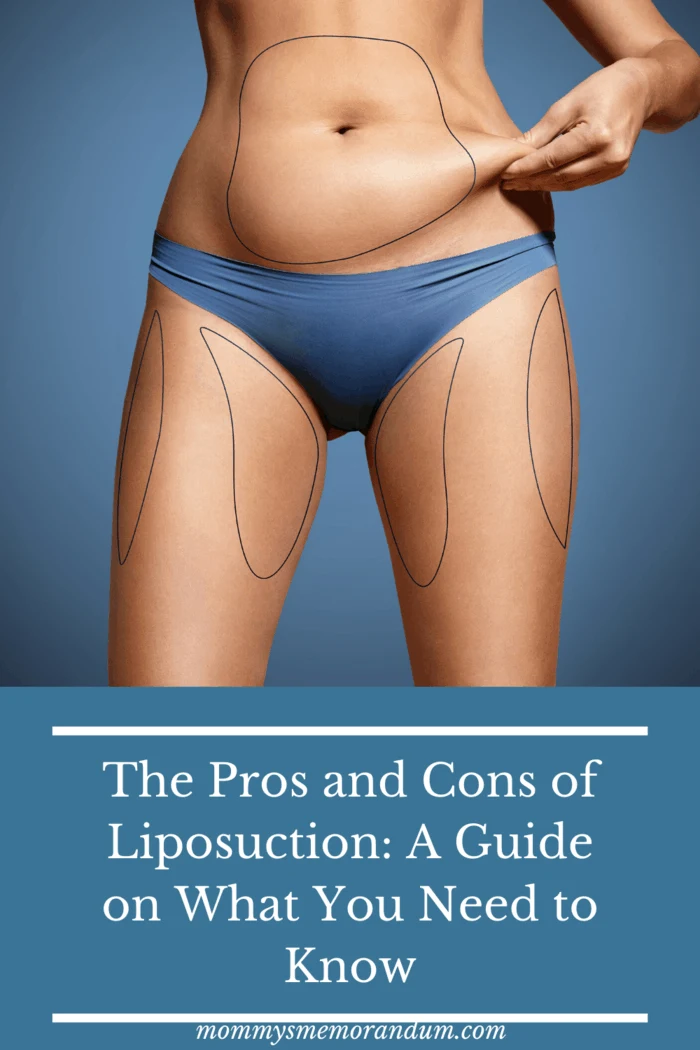 Summary: Pros and Cons of Liposuction
You know what is best for you.
After reviewing the pros and cons of liposuction with your surgeon, you can make the best decision for you and your weight goals.
Be realistic with yourself and make sure you can live a healthy lifestyle to maintain your goals.
Keep reading our blog for other ideas on maintaining your weight, whether you choose to have liposuction or not.
You can find articles on weight loss tips, healthy foods, and exercise routines.