Lather, rinse, repeat.
It's as easy as 1-2-3, right?
It turns out there's a proper way to wash Hair and a decidedly improper way. And, you've likely been doing the latter for a few decades now.
Are you used to sudsing up the same old way you've always done? If so, read on.
Today, we're sharing a step-by-step guide to washing your hair the right way so that you can enjoy shampoo-commercial-worthy locks right at home!
You've Been Doing It Wrong: The Proper Way to Wash Hair?
Step 1: Detangle
That's right. It would be best if you detangled before you step into the shower. That way, you don't have to do it when you get out, which can be super stressful for your strands.
Begin at your ends, then double back to your roots to finish.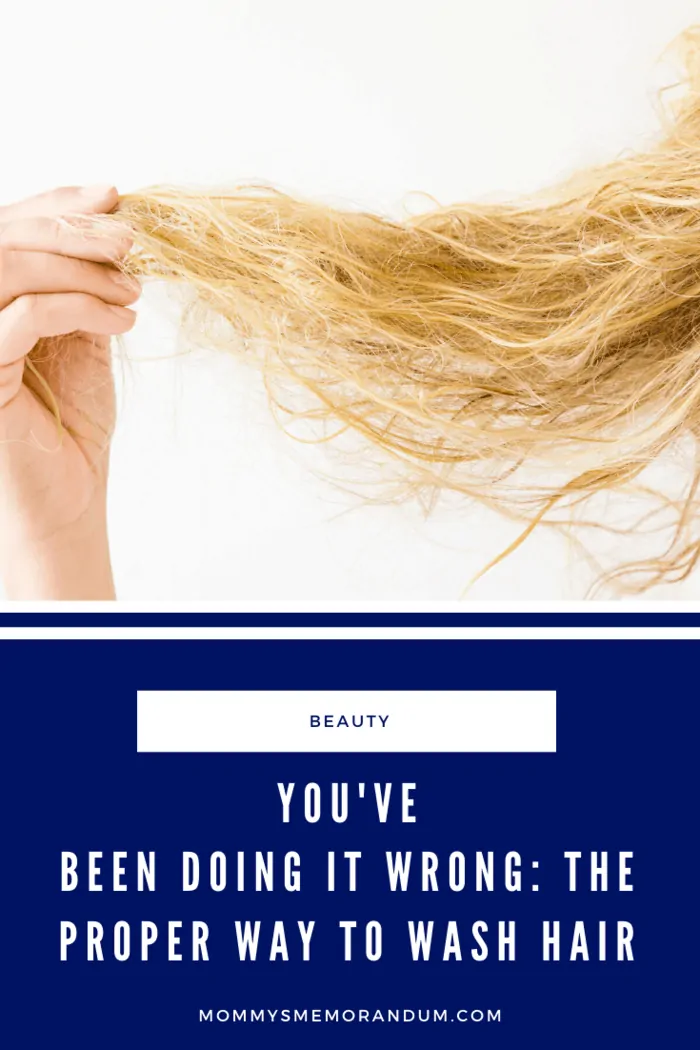 Step 2: Apply a Hair Oil
Traditional conditioners can weigh your hair down, and it's almost impossible to get them all the way rinsed. That's why most pros recommend applying a small amount of hair oil before shampooing.
Apply a small amount of argan or pure almond oil to the ends of your hair, then use a brush to spread it evenly. Leave it on for at least 15 minutes to allow the moisture to sink in. If you plan, apply this oil the night before and shampoo in the morning!
Check out this list on lookfantastic.com of the year's best hair oils for inspiration!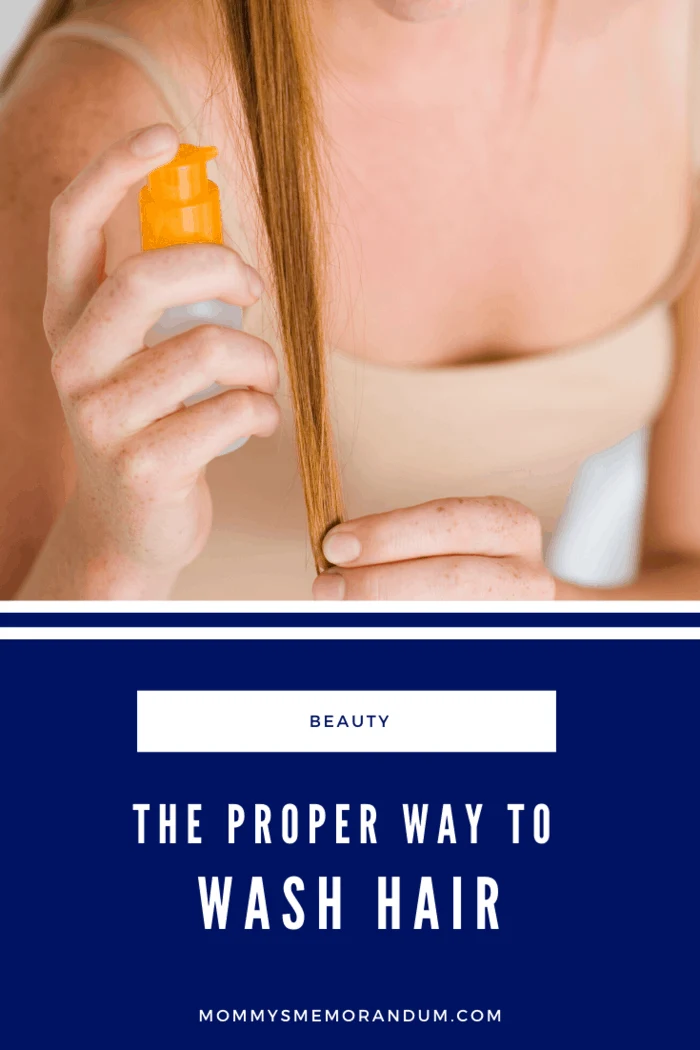 Step 3: Choose the Right Shampoo
For years, you've probably been scanning the drugstore aisle and just choosing the brand that's on sale. Or, maybe you found your beloved favorite fragrance in middle school, and you've remained attached to it through college, marriage, babies, you name it.
While there's something to be said about devotion, you aren't doing your Hair any favors by playing favorites.
Instead, take the time to read the labels and find a shampoo that's suited to your hair type. What works for your best friend or even your sister might not work for you. While it might be more economical, please resist the urge to buy a jumbo-sized bottle and share it with the whole family!
Do you have untreated Hair with greasy roots? Look for a sulfate shampoo. Got colored, permed, or highlighted hair? Stick to sulfate-free versions, which won't strip your strands.
The same goes if your Hair is ultra-fine, thick, coarse, or curly. If you aren't sure which type to choose, ask your hairstylist for a recommendation!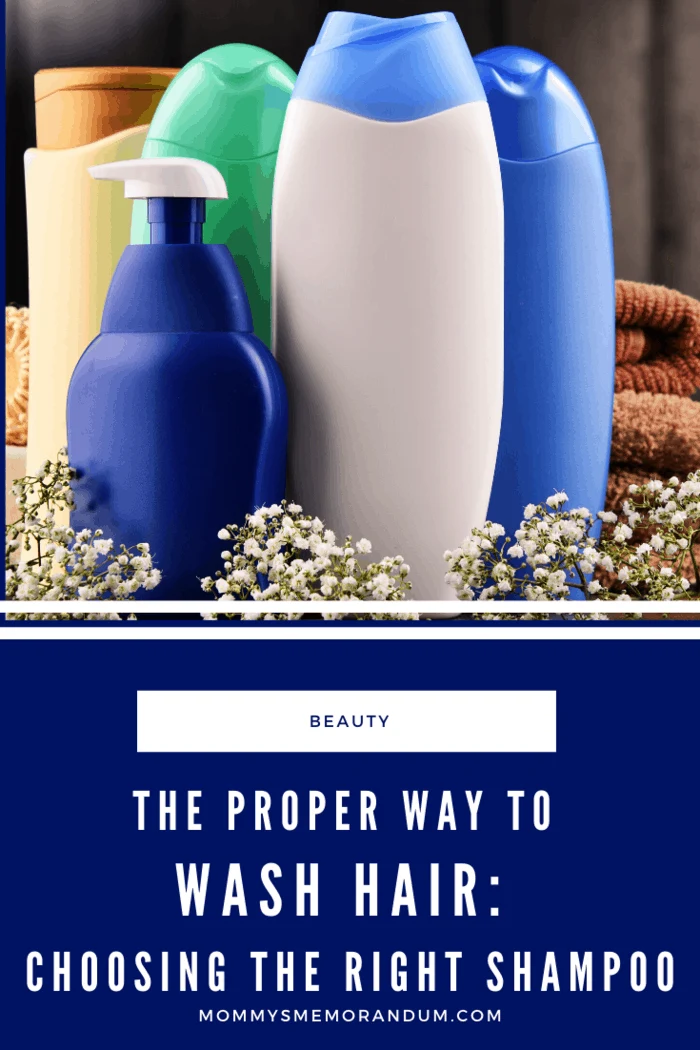 Step 4: Make a (Minimal) Lather
It's no secret that most women squeeze out way too much shampoo!
Try to stick to about a teaspoon's worth, and then use the water from your shower to emulsify it.
Using your fingertips (not your nails!), start at your roots to build your lather. The water will rinse it down the rest of your strands, so you don't need to drag the suds to your tips.
Looking for an easy way to add natural body and volume to your Hair? Do this part with your head upside down!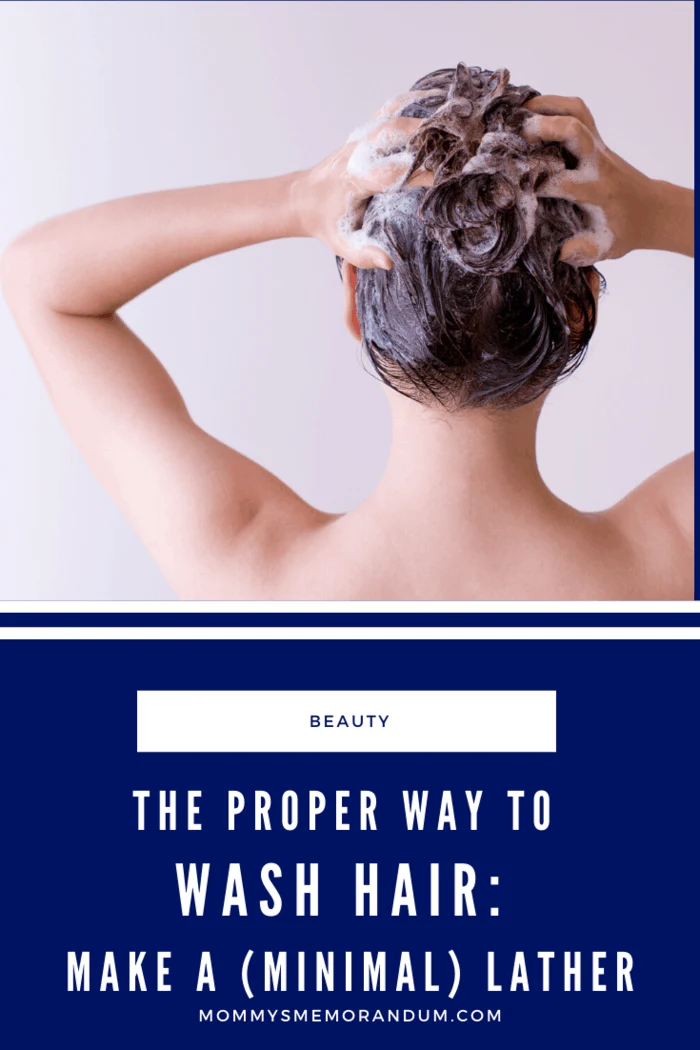 Step 5: Rinse It Out
Really take your time with this next part. If you don't rinse thoroughly, any excess product still left on your Hair will weigh it down in a heartbeat.
A general rule of thumb? Even if you think it's clean, keep going for another minute or two. Your strands should be squeaky clean when you step out! Remember the oil you used earlier? Because you applied that, you can skip the conditioner!
You can apply a deep conditioning mask once a week if your ends feel super dry! This do-all wonder can help address a litany of hair woes, from brittleness to brassiness.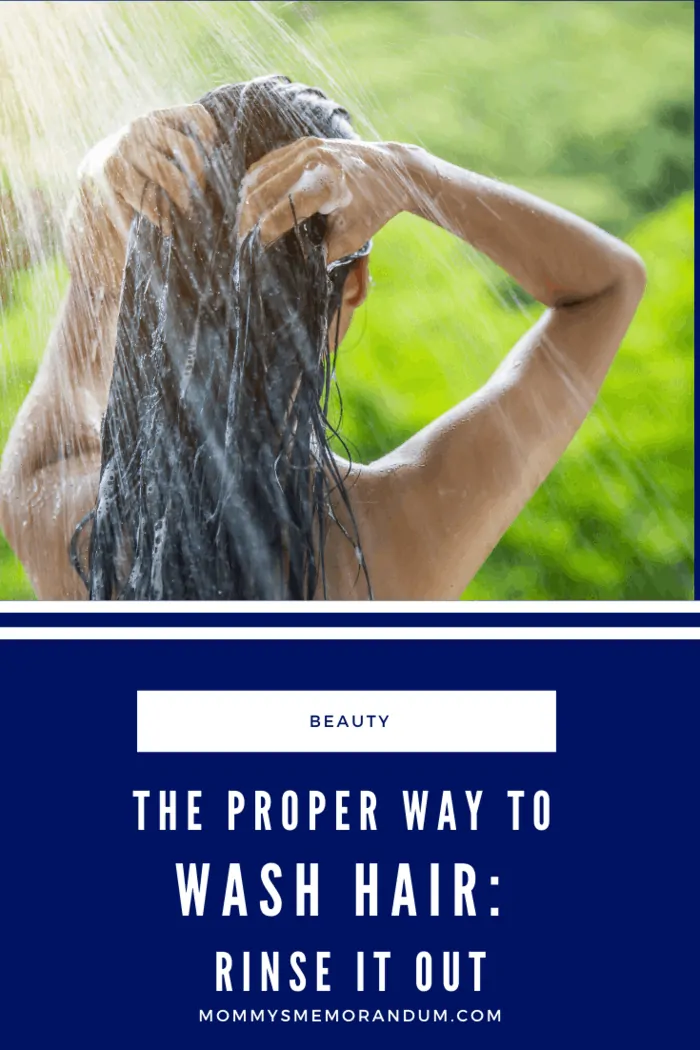 Step 6: Dry the Right Way
Used to stepping out of the shower and treating your Hair like a Brillo pad? Remember how delicate those tresses are!
Instead of rubbing it dry with your towel, flick the water away quickly using this simple method:
Flip your head upside down and quickly run a towel over the front and back of your Hair. The motion will allow excess water to drip away while lifting your Hair and detangling it.
If possible, allow your hair to air dry or invest in a few microfiber hair towels, such as turbietwist, to wrap it up gently. Lightweight and quicker drying than cotton alternatives, these towels are also easier on your Hair and help combat pesky frizz!
If you must use hot tools to dry or style your hair, apply a heat-protectant spray all over before use. This can help lock in your Hair's health and provide a defense against the damage that such scorching temperatures can do.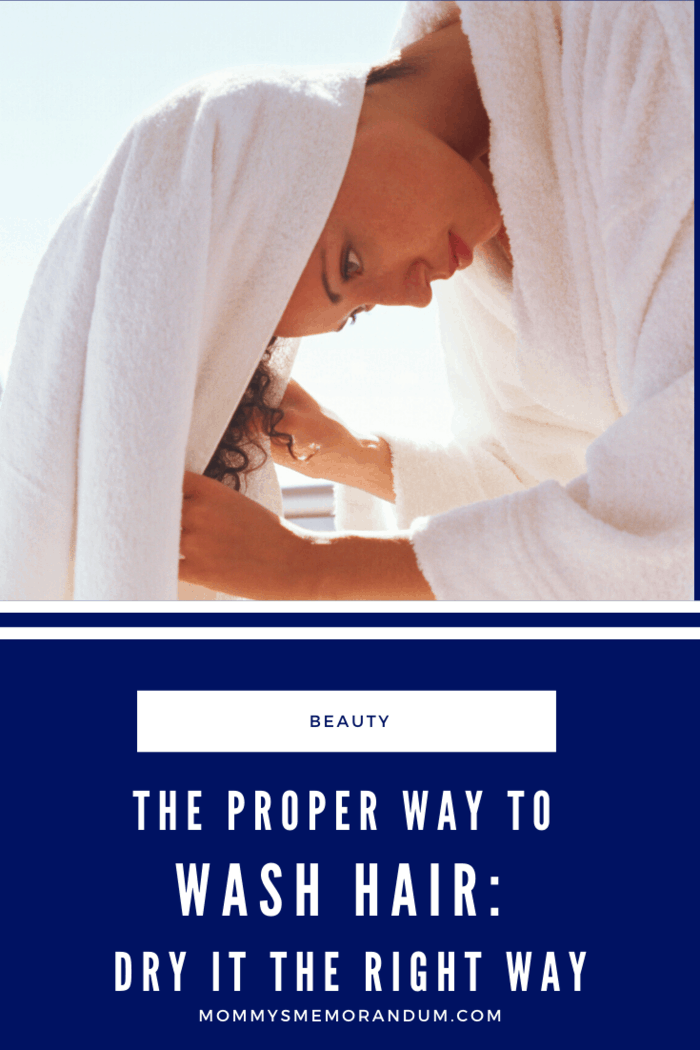 A Word on Dry Shampoo
If you do them the right way, the above steps might take you a little longer than you're used to spending on your hair care routine. The good news? You don't have to shampoo as often when you follow this method! One to two times per week is all you need.
That said, you can get by between washes by applying a small amount of dry shampoo. However, that doesn't make it a substitute for good, old-fashioned hair washing. At most, dry shampoo can help you eek one extra day out of your schedule but never rely on it as a long-term solution.
Want a better way to get rid of greasy roots, stat? Make a quick solution of five drops of apple vinegar in five ounces of water. Spritz it on, and you're ready to walk out the door!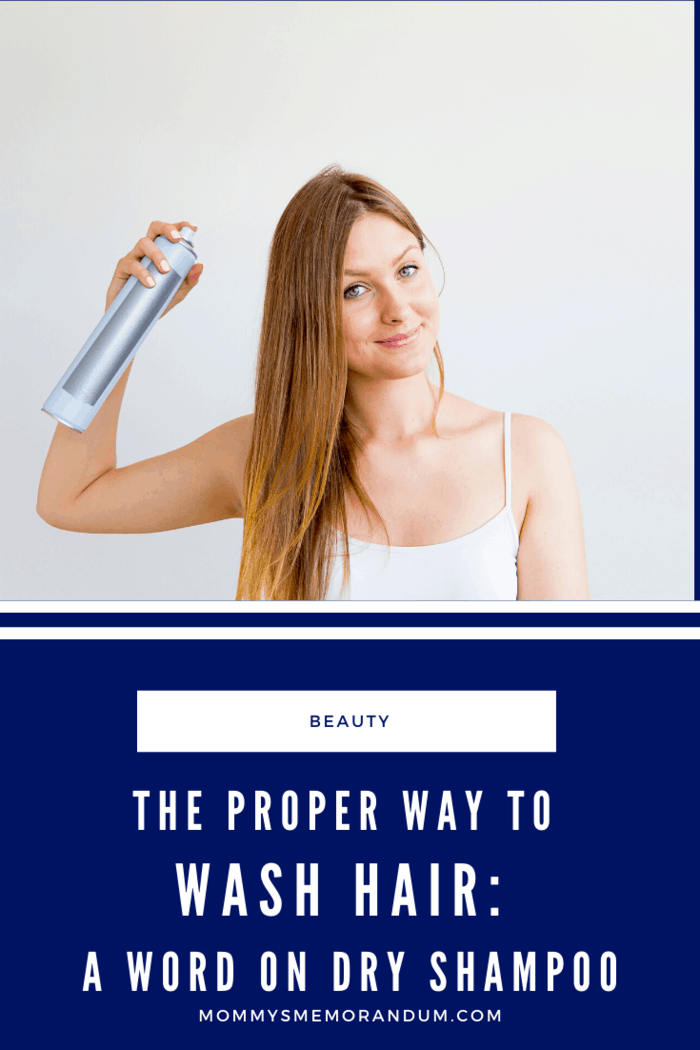 Master the Proper Way to Wash Hair
Practice makes perfect, and it might take you a while to get used to this new approach.
However, it pays to know the proper way to wash Hair! Now, you can turn heads for all the right reasons without spending extra at the salon. These techniques are simple and easy, so what are you waiting for? Block off a few minutes of pampering time and turn your bathroom into the spa of your dreams.
Looking for more ways to reclaim and restore your sanity as a mom? Check out the rest of our blogs today!