Home maintenance becomes easy when your tile and grout are clean. These two are essential surfaces in a house or a commercial complex and are used in floorings, countertops, walls, and showers. Tile and grout are also most susceptible to staining and mold formation owing to food and beverage spills, hard water stains, soap scum, and other greasy dirt. It is easy to fall prey to low-quality tile and grout cleaners available. There are so many products available in Big Box Stores that choosing the right tile and grout cleaners and sealers can be confusing.
pFOkUS is a brand that believes in integrity, quality, and substance. Their products have been formulated in laboratories after years of research. They have developed their home and commercial complex restoration products after getting to the issue's root. Here is what they have researched and analyzed regarding the maintenance of tile and grout.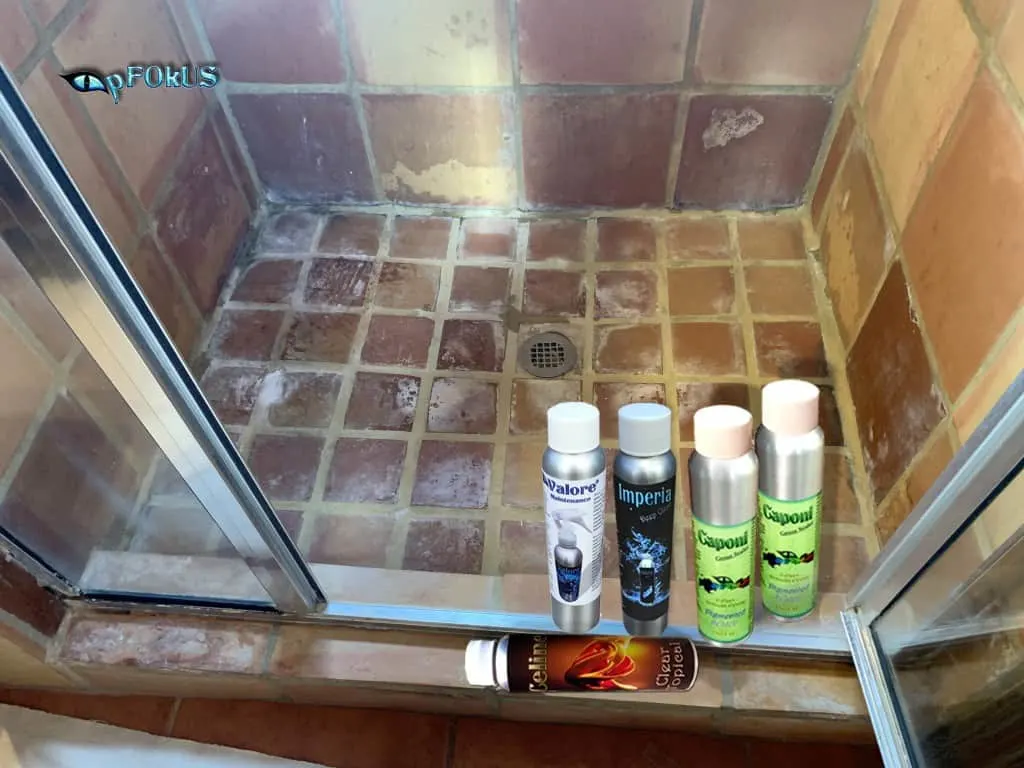 pFOkUS Deep Analysis Regarding Tile and Grout
Before formulating their restoration products, their team got to the bottom of recurring issues with tile and grout. After their analysis, here is what they found:
Grout is a mix of cement and sand-filled in between two tiles to join them. It is highly porous and tends to absorb water and moisture, leading to staining and mold formation. You need an efficient cleaner that enters the porous grout and performs deep cleaning at the root level, knocking off the stains and mold from within.
Even if the tile is clean, a dirty grout or a moldy grout can soon affect the cleanliness of the tile as mold spreads quickly.
Those who have natural stone tiles need to be cautious of their porosity. Just like porous grout, the natural stone to absorbs water and moisture, leading to stains and mold formation.
Commercial tile cleaners available on the market only remove the superficial dirt but do not perform deep cleaning.
Even if you clean these surfaces once, they tend to get dirty again because natural stone is quick to absorb any spills on its surface, which hinted them to come up with long-lasting solutions.
Why should you Trust pFOkUS Tile and Grout Cleaners and Sealers?
After years of study and research, their scientists formulated products that solved these nagging issues with tile and grout. pFOkUS' Incredible DIY Tile and Grout Cleaner and Sealer are Mentioned-Below:
A Powerful Stain and Mold Destroyer – Imperia Deep Clean
One of their star products, this immaculate tile and grout cleaner, is a deep-penetrating cleaner, which enters the porous tile and grout and performs deep-cleaning at the root level. Imperia Deep Clean is alkaline in nature. It has a high PH balance which does not cause etching on the surface.
Whether you are worried about how to clean shower or how to clean countertops, Imperia Deep Clean is a one stop solution for all hard surfaces in a house such as tile, grout, glass and tubs. If your shower is covered with calcium deposits (howstuffworks) of hard water or if your kitchen flooring and countertops are stained owing to wine spills, trust their hard water and wine stain remover to render sparkling surfaces.
An Efficient Tool to Help Bid Stains and Mold Goodbye – Grout Brush
You can clean grout lines with their incredible grout brush that they often recommend. A good quality grout cleaning brush is not only a very practical cleaning accessory but it also gives your cleaning a boost. The brush swivels perfectly in the direction you require, to give you a seamless cleaning experience. The 10″ long and 1.5″ bristles can even hold concrete. The brush comes with a stainless steel screw that strengthens the pivot point so that more pressure can be applied while scrubbing and cleaning the grout. This brush is not abrasive and does not cause any harm to the grout.
An Impactful Sealer to Protect Grout Lines – Caponi
To prevent further staining on your grout lines and to protect them from deteriorating, pFOkUS Caponi can be relied upon. It is their best-selling epoxy grout sealer. It is a pigmented grout sealing system that is built on a rock-solid 2-part solvent titanium resin/epoxy foundation. It is made in such a way that it can cover all grout in just one coat. It is suitable for sealing both sanded and unsanded grout. It forms a protective layer on the grout and seals it securely. Caponi is available in more than 40 colors, which can match your tile color. You can use it after your DIY grout cleaning task.
A Remarkable Sealer to Protect Tile – Celine
After the grout has been sealed, your DIY tile and grout cleaning and sealing should include sealing the tile. Celine is a clear topical solvent-based floor tile grout sealer, which creates a hydrophobic layer on the stone and grout surface, preventing liquids and moisture from entering its pores. Natural stone and grout are porous. Celine makes the surface waterproof, thereby preserving its integrity forever. It also imparts a very sleek and natural appearance to your surfaces, adding a slight sheen. It does not look bulky like other sealers.
Weekly Maintenance Cleaners – Imperia Maintenance and Valore Maintenance
After you have cleaned your tile and grout with Imperia Deep Clean, you will have eliminated all the deep-rooted stains and mold. You now need pFOkUS' Imperia Maintenance Cleaner to perform your weekly maintenance tasks. This acts as a fresh cleaner, which removes all the dirt and grime accumulated on the surface. Their tile and grout cleaner makes your weekly cleaning tasks more accessible and effortless.
Showers require more maintenance than your regular floorings and countertops. If you search for a more powerful cleaner, you can use Valore Maintenance from pFOkUS. It contains 6.97% of H2O2 (Hydrogen Peroxide), which creates hydrophilic surface tension and prevents further staining or mold breeding. You can use Imperia Maintenance and Valore Maintenance on your floorings, countertops, and shower areas. The choice is yours.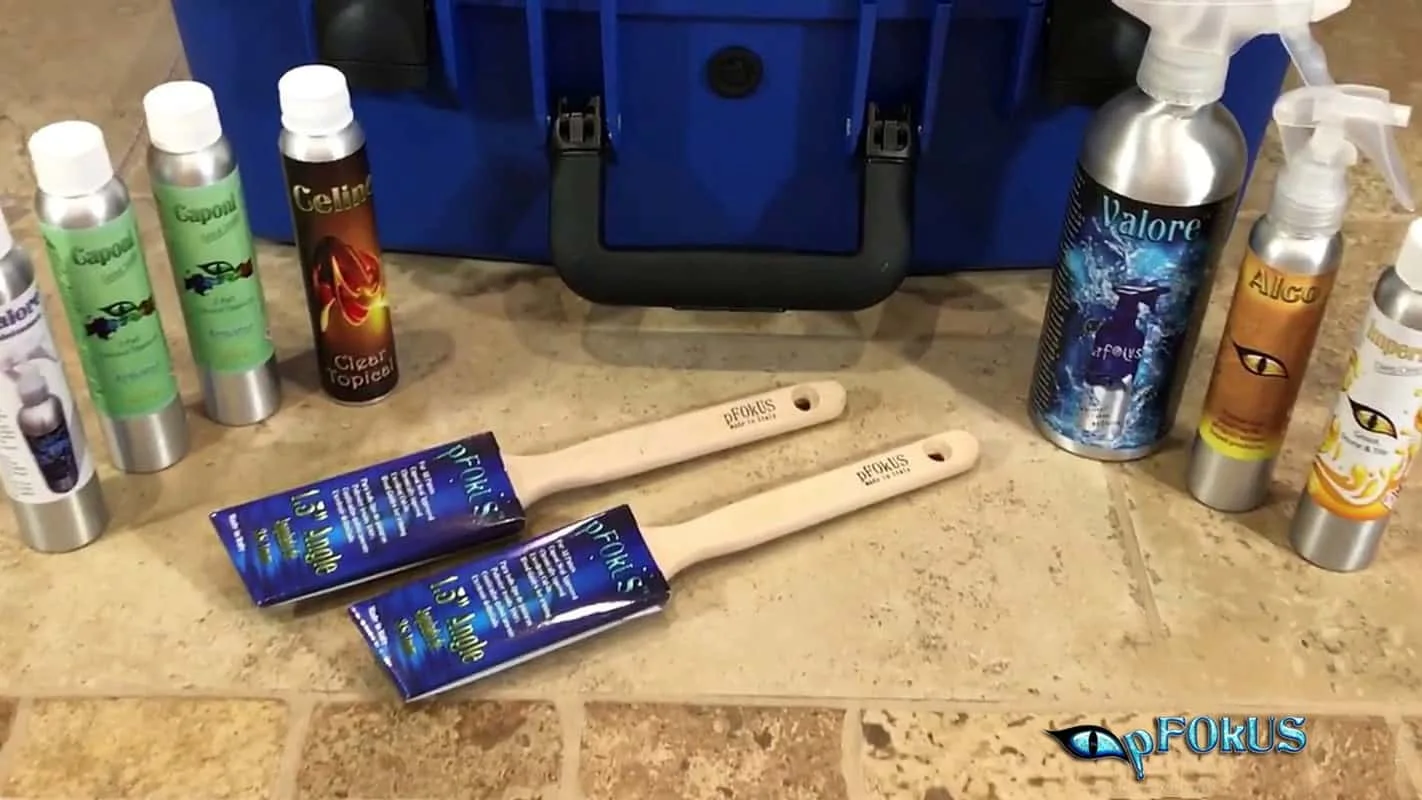 pFOkUS' revolutionary range of tile and grout cleaners and sealers are the best in the market for tackling all your tile and grout maintenance needs. Do not fall prey to low-quality or cheap products. When it comes to tile and grout maintenance, only trust pFOkUS products. Grab their products and always let your surfaces sparkle with a sheen and brilliance.