We love the original peanut butter blossom cookies recipe, but sometimes we want a little more peanut butter. This recipe takes the original and adds creamy peanut butter between the cookie and the chocolate. It's a favorite at our house and easy enough the kiddos can join the fun in the kitchen.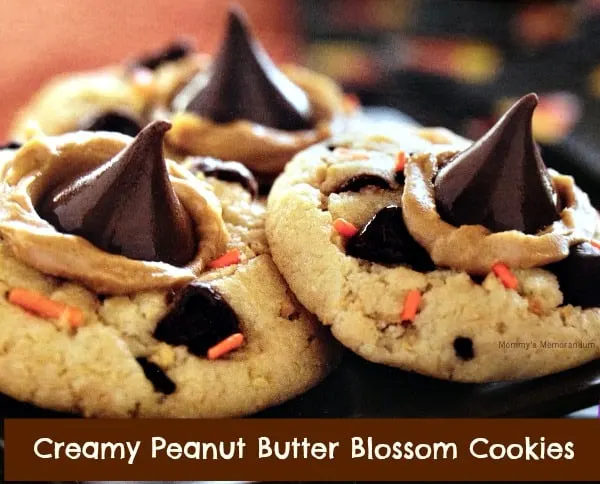 Creamy Peanut Butter Blossom Cookies Ingredients
1 (17.5 oz) package Sugar Cookie Mix
1/2 cup butter, softened
1 large egg
1 Tbsp water
1/2 cup mini semi-sweet chocolate chips
1 cup finely chopped peanuts, divided
2/3 cup Creamy Peanut Butter
60 foil-wrapped Hershey Kisses, unwrapped
candy sprinkles (optional)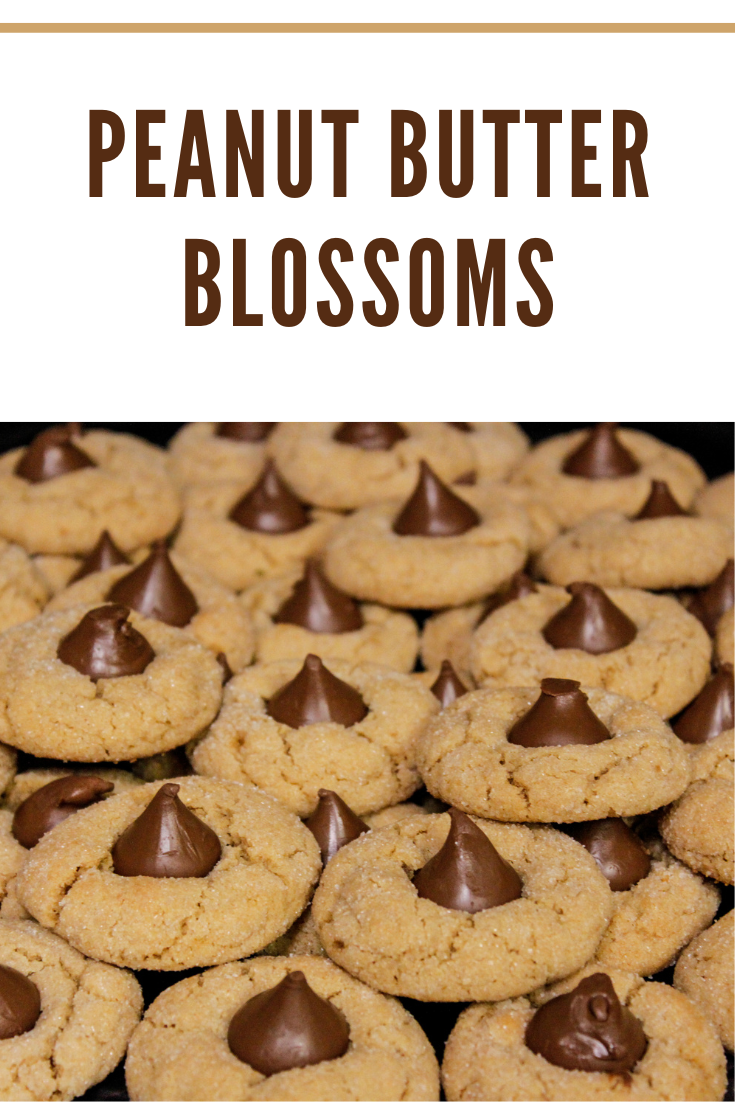 Creamy Peanut Butter Blossom Cookies Directions:
Preheat oven to 375 degrees.
Combine cookie mix, butter, egg, and water in a medium bowl.
Mix until soft dough forms.
Stir in chocolate chips and 1/3 cup of chopped peanuts.
Use rounded measuring teaspoons of dough to make 3/ inch balls.
Roll in remaining chopped peanuts.
Place on cookie sheet.
Bake 10-12 minutes or until light brown.
Spoon a scant 1/2 tsp peanut butter on top of a warm cookie.
Press the chocolate kiss into peanut butter.
Add candy sprinkles if using them.
Repeat with remaining cookies.
Transfer to wire rack.
Cool and allow the chocolate to set.