61% of men and 51% of women experience a traumatic event.
Trauma comes in many forms.
Common examples include car accidents, violence exposure, medical trauma, and natural disasters.
Parenting following a traumatic event is a challenge.
You want to tell your child that everything is okay while not minimizing the event's severity.
Here's everything you need to know about parenting after trauma.
Parenting After Trauma: Guidelines to Follow
After an event, it's important to provide your support and create an everyday life for your child.
Here are some guidelines that will help you accomplish this.
Only Discuss the Event When It's Appropriate
As a parent, you'll feel the instinct to talk about the trauma with your child, comforting them and ensuring everything is okay.
You may feel like you're helping the situation.
In reality, you could be making your child feel uncomfortable.
Only discuss the event when your child is ready to talk about it.
If you want to be open, state you both can talk about the event if they're comfortable.
The last thing you should do is pressure your child into talking about the trauma and their feelings.
This will only create distance between you two.
If your child is ready to discuss the trauma, be mindful of the information you're providing.
Everything you say should be age-appropriate while maintaining honesty.
Don't flood your child with too much or inappropriate information.
But you should also be as honest about the situation as possible.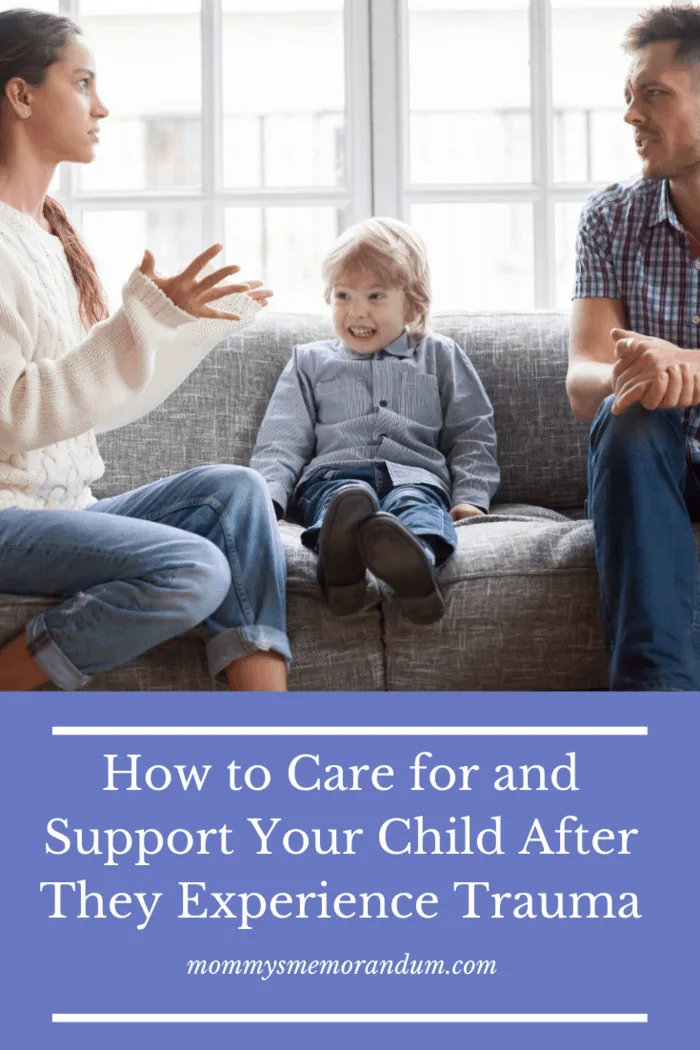 Talk to them in a Way That Makes Them Comfortable.
Children express themselves differently than adults.
Some children may not be able to put their thoughts and feelings into words.
Communicate in a way that makes them comfortable.
If your child can't put their feelings into words, let them draw a picture or express themselves through play.
If your child is older, such as in their teenage years, they may communicate better in a peer group or by talking to a professional.
Always discuss these options with your child before going through any counseling.
Do Not Underestimate Your Child
While the information you provide should be age-appropriate, don't underestimate your child and the way they process information.
Trauma is devastating but helps mature a child.
They learn many lessons as they recover.
If your child does approach you about the event, such as asking questions, don't undermine them.
Answer truthfully and coherently.
The goal is for children to recover and learn from the healing process.
It's also normal for your child to experience complex emotions following trauma.
This includes confusion, sadness, and anger.
Don't pass off these emotions — provide a healthy outlet to express themselves.
Significant examples include participating in sports, journaling, spending time with friends, and creating positive experiences.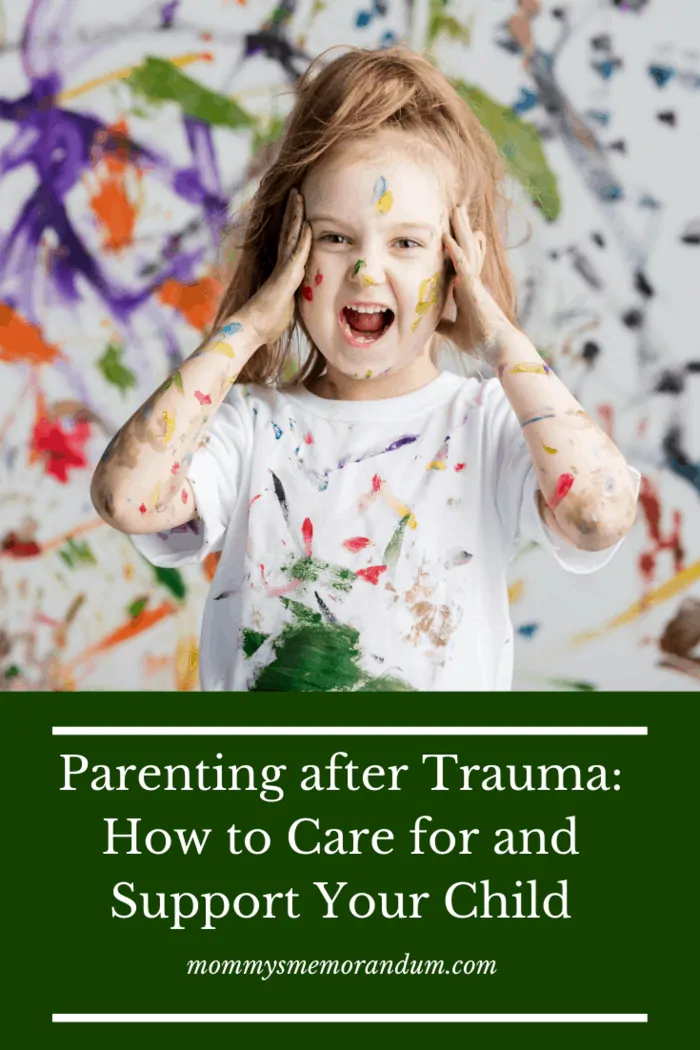 Red Flags to Look Out For
Most children will recover from trauma fine.
But there are certain red flags you should look out for, depending on their age.
Children Younger Than Five
If children younger than five express infant- and toddler-like behaviors, you'll want to keep an eye on their behavior.
Infant-like behavior is their way of expressing fear and distress.
Common examples include bedwetting, thumb sucking, separation anxiety and clinginess, and fear of the dark.
Six – 11 Years Old
Any change in usual behaviors is a red flag.
This is a sign of a mental health condition.
The behavior changes depending on your child.
But common behavioral changes experienced include extreme withdrawal, disruptiveness, sleep problems, concentration issues, and problems in school.
Adverse reactions to trauma can also trigger physical issues.
This includes headaches, stomach aches, vomiting, racing heart, and bowel or bladder control loss.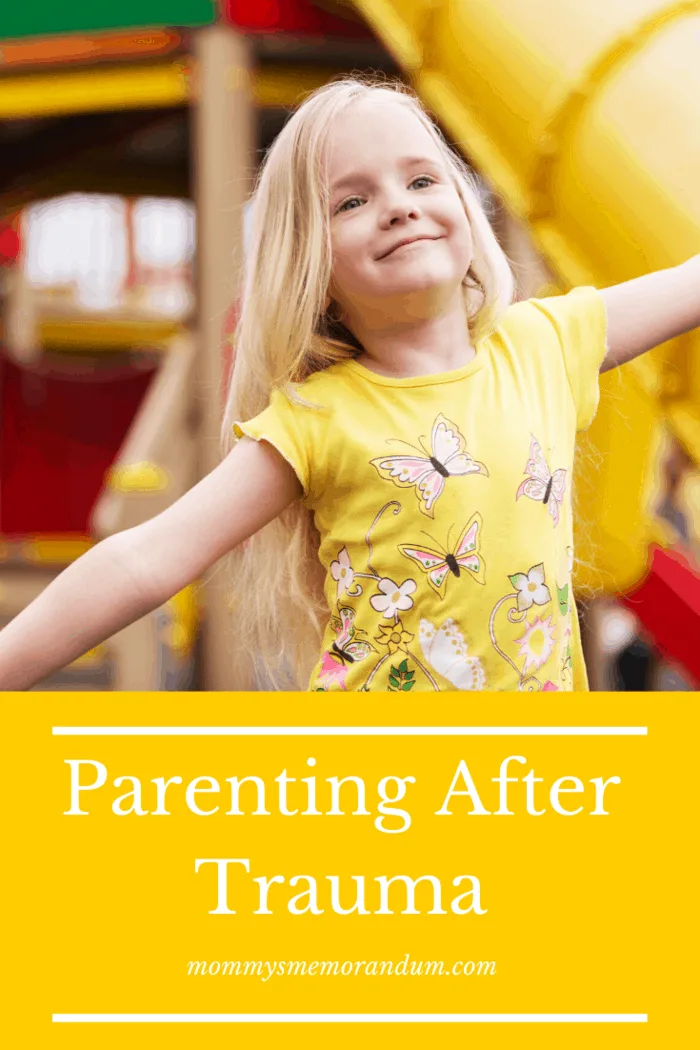 12 – 17 Years Old
Teenagers may experience the same mental and physical changes that children experience.
This also means your teenager could be facing an adverse reaction and could be developing a mental disorder.
However, your teenager could be expressing other symptoms that are more in line with their age.
This includes problems with friends or spending time with sketchy friends, suicidal thoughts, and engaging in risky behavior (drugs, alcohol, etc.).
Some of these behaviors, such as excessive partying and risky behavior, will only heighten their mental issues.
Since your teenager is mentally mature, they could identify the mental problems they're facing.
These problems often go undetected, especially if they're not expressing themselves.
While the advice is not to interfere unless your teenager wants to discuss their problems, there comes a time when you need to step in.
Examples include too much partying and suicide attempts.
When You Should Seek Professional Help
As a parent, there are some things you can't handle.
It's best to leave these in the hand of a professional.
Therapy
If you suspect your child has a mental health issue, it's essential to bring them to a professional.
The experts at understood.org say a therapist can recommend exercises to relieve their mental distress.
They can also educate your child on mental disorders, especially if they visit a therapist in their teenage years.
It's important to bring your child to a professional when you notice signs of a mental disorder.
If you don't, there's a chance the mental illness can worsen.
Legal Action
If your child has been mentally and physically affected at the expense of another, you could seek legal action.
For example, if your child was injured in a car accident, you can file a lawsuit and seek compensation for their medical costs and pain and suffering.
It's recommended you find a lawyer, such as Sweet James, to handle your case.
What If You Experienced a Traumatic Event?
Watching your child struggle is difficult.
But what if you also experienced a traumatic event, whether your child was present or not?
It's normal to feel depressed, anxious, and inadequate as a parent.
The best thing you can do is get help.
Talk to a loved one or see a counselor.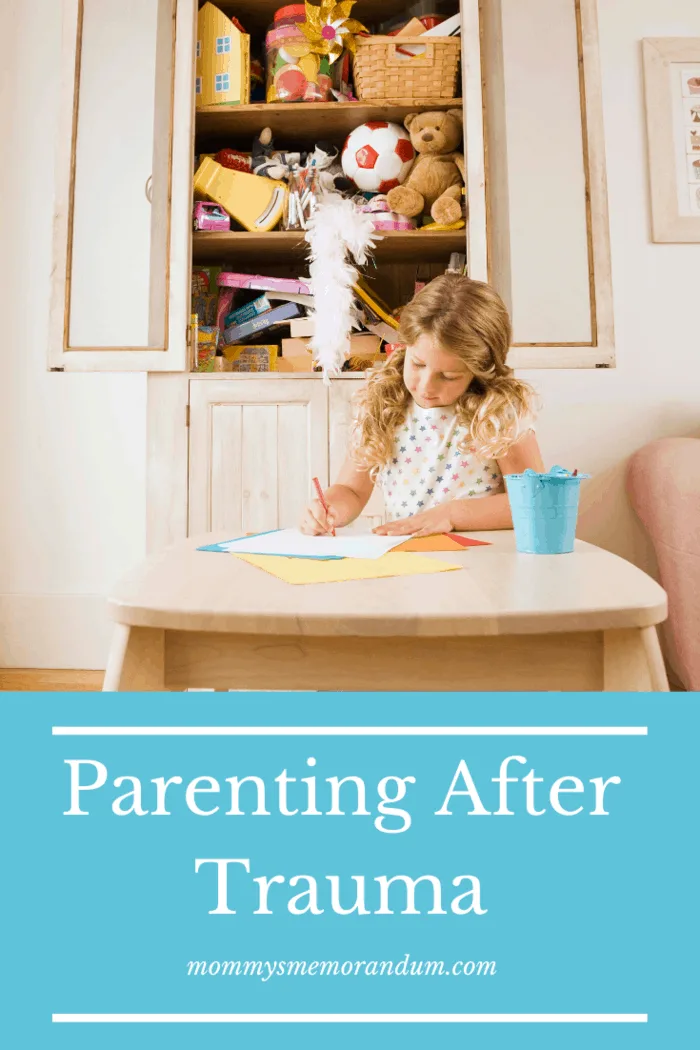 Help Your Child After a Traumatic Situation
Did your child face a traumatic situation?
Parenting after trauma isn't easy.
Be there to support your child but don't try and interfere.
Know the time to step in, such as if their behavior signals a mental illness.
For more parenting advice, continue reading our blog.
---
Resources:
https://www.thenationalcouncil.org/integrated-health-coe/
https://www.nctsn.org/what-is-child-trauma/about-child-trauma