This article highlights some critical signs that you need to seek help from a psychologist. There should be no stigma when you choose to see a psychologist. They're here to help.
When treating mental disorders, seeking help from a psychologist is a crucial factor.
This is important because it aims at helping patients identify triggers and get to know the underlying issues by comprehending their feelings, identifying what makes them feel positive, anxiety, or depression.
For patients, trusting that the psychologist will help their problems is essential for making progress and that there's a solution to every situation life throws at you.
It is prudent to know that reaching out is not a sign of weakness but a significant start of a journey towards self-care.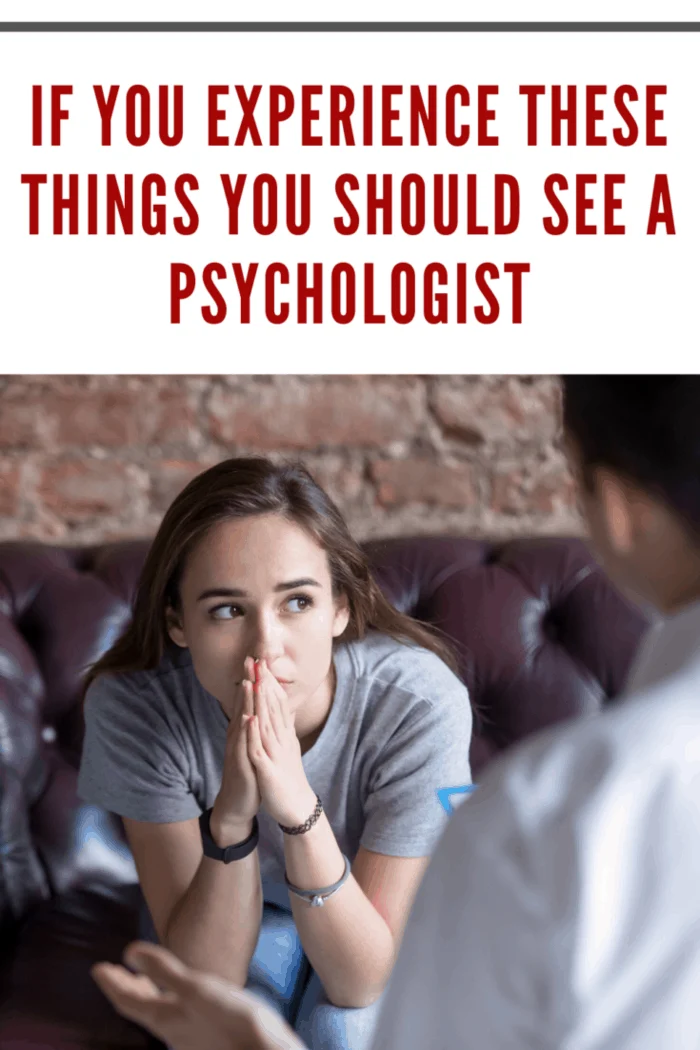 7 Signs You Need to See a Psychologist
Substance abuse as a way of escaping a problem
Unhealthy habits such as drinking, smoking, and drugs are often used to avoid dealing with difficult behavioral situations and more significant underlying problems.
When we are overwhelmed, we, at times, turn to one of these helpers and start over-using it and risk adding another problem to our existing problems.
People also tend to spend so much of their free time online and engage in pornography and gambling, which also help alleviate the symptoms.
Worse is when anger is diverted to one of our loved ones.
Some people make their loved one's life miserable as a way of trying to feel better about themselves.
Depression
Uncontrollable emotions of helplessness or feeling hopelessness are common signs of depression.
According to WHO, depression has become a leading cause of health challenges. People experience an overwhelming feeling of fatigue that could lead to excessive sleeping and loss of interest, resulting in changes in weight and appetite.
Recognizing you are depressed is essential to getting the right help, and a psychologist can help you find your source of depression to feel better.
To see if you may be depressed, take an assessment online at Mind Diagnostics.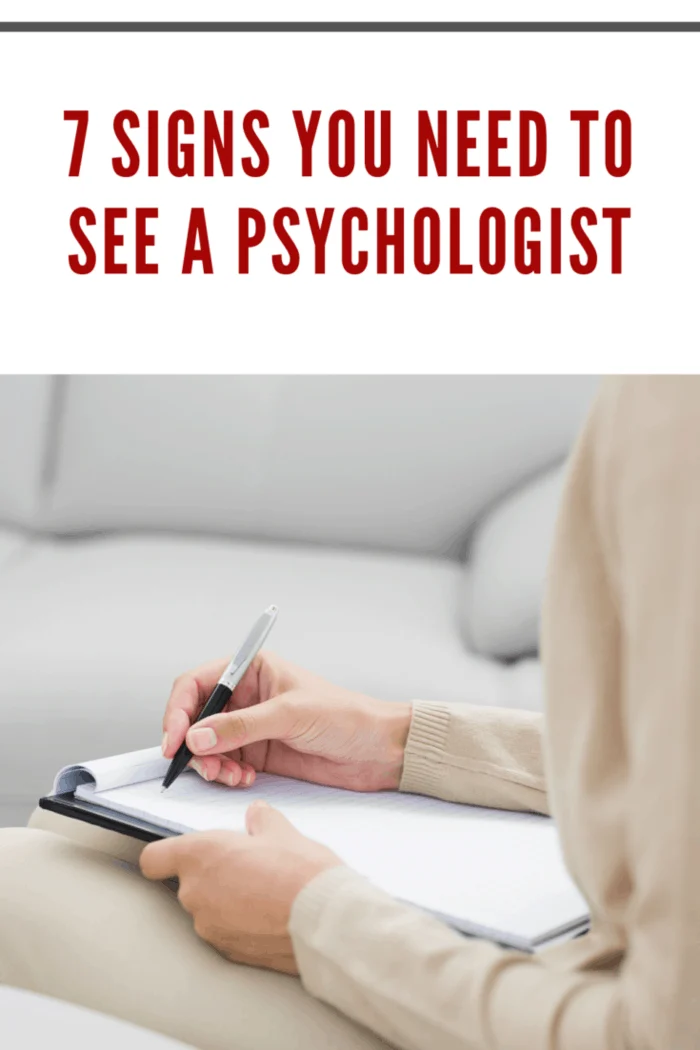 Difficulties in building and maintaining relationships
This article on mph degree talks about how Mental illness can substantially impact our relationships.
It can cause a person to conflict with those near them or cause insecurities.
People striving with emotional stress may experience difficulty building relationships around their work environment, schools, or sharing information with their superiors.
These situations can ruin pre-existing or new relationships.
If you are always in disagreement with other people, therapy can assist in strategizing on how to communicate and improve your social skills. INC.com offers ten simple habits to get started.
You've encountered trauma.
People who have a history of losing a loved one, physical or sexual abuse, a miscarriage, and have not fully recovered, may seek therapy.
Dr. Durvasula states that psychotherapy allows someone to share these experiences with someone experienced in this field – in a private space free of judgment.
A psychologist can help the person develop new ways of thinking about the traumatic event and learn methods for breaking the associations and holding what the trauma has over them.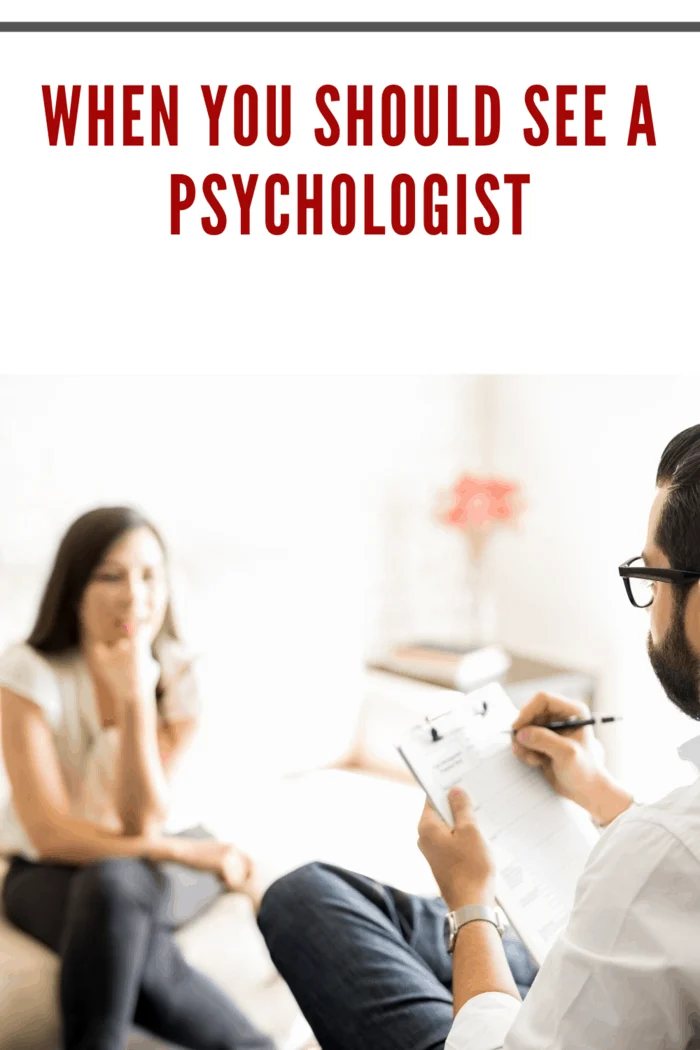 You no longer enjoy things you love doing.
People struggling with emotional distress often feel a loss of attachment to life.
As a result, they lose interest in doing things they love to do.
The most common causes of never-ending disinterest include neglect, grief over a loved one, or depression.
The good thing is that seeking therapy from a psychologist can help one feel isolated.
Treatment can help you figure out what's holding you back, get rid of negative thoughts, and reconnects back to the world with what brings you joy.
Inability to do basic chores
When you are living with depression, self-care can, at times, feel unaccomplished.
You're tired, fatigued, feeling of loss, and other emotional distress that pushes you to the wall.
Often, depression makes you feel like your emotional and physical reactivity has been drawn off, draining you of the capability to look after oneself and become a better person.
Seeking help and being open to seeing a psychologist can help you become the best person you intend to be in a relationship, both to yourself and others.
A psychologist can help you comprehend your part in a situation and what you can do differently to improve the situation.
Sleep disorders and loss of appetite
Mental illness can have a significant impact on our sleep patterns and appetite.
Sleep disorders coexist with depression, anxiety, eating disorders, and personality disorders.
A person overwhelmed by stress may tend to overeat while others find they can hardly eat.
So, if you notice you've been eating or sleeping either too much or too little than usual, it might be time to assess the situation and seek medical attention.
Health providers such as Toowoomba psychological services come in handy when the situation proves challenging.
Conclusion
Seeking therapy if you experience any of these signs and choosing to see a psychologist can be a beneficial tool for your health needs.
By assisting you to think clearly and manage other problems that you face, a psychologist can help you get the best out of life and keep you free from signs of depression such as these outlined on healthline.com and other mental disorders.