I received Strange Magic on DVD in exchange for this post. All opinions are my own.
STRANGE MAGIC activity sheets, party planning ideas, and magical snack recipes to help add a little Strange Magic to your Movie Night.
We recently watched Strange Magic on DVD as a family. It was a delightfully entertaining animated film from Lucasfilm. There was plenty of adventure in this madcap fairy tale musical inspired by A Midsummer Night's Dream. This music-filled fairy tale is about finding love in the least likely places. The soundtrack may have been my favorite! It was filled with popular songs from the past six decades that all helped tell the tale of a colorful cast of goblins, elves, fairies, and imps–there's even a Princess (voiced by Evan Rachel Wood) who has sworn off love, and their hilarious misadventures sparked by the battle over a powerful potion.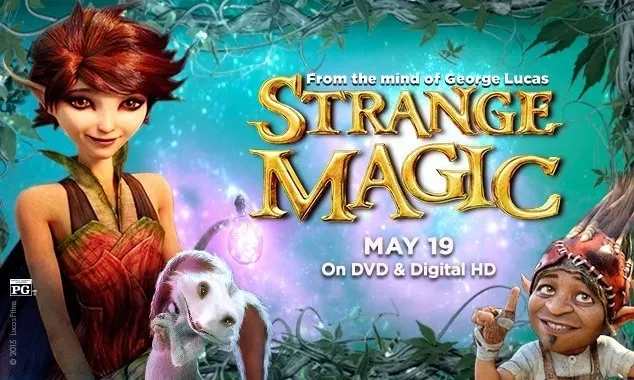 The animation was so realistic! The characters were adorable, even the ones in the more villain roles. Miss M absolutely LOVES this movie and I find her watching it at night time in her bed.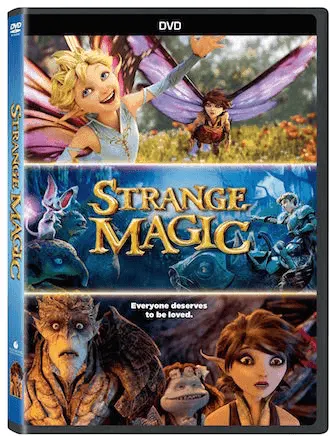 In commemoration of this week's release of
Strange Magic
out
now
on
DVD, Digital HD/SD and On-Demand,
we have these spellbinding fun crafts and yummy magical snacks for you!
Click below to download Strange Magic Fun Crafts and Magical Snacks:
Below are some bonus clips as well, including a magical mashup.
Bonus Clip: A Certain Quality
Bonus Clip: Strange Magic Mashup