Are you trying to figure out how to keep your kitchen in good condition? Read this article to learn must-know maintenance and kitchen cleaning tips.
You spend a lot of time in the kitchen, preparing food, chit-chatting, and entertaining.
Having a clean and well-maintained kitchen will make those experiences much more pleasurable.
Food safety is also important for you and your family's health.
A clean kitchen makes preparing food safely much easier.
It is also a place you'll want to spend time in.
Following some kitchen cleaning tips can also save you money over time.
Without regular cleaning, expensive kitchen appliances can break or stop working.
Repairing or replacing them can cost a lot of money.
We've put together ten kitchen cleaning tips to help you have a clean, safe, long-lasting kitchen.
These tips are easy to do and don't cost money.
Read on to see how you can make your kitchen sparkle!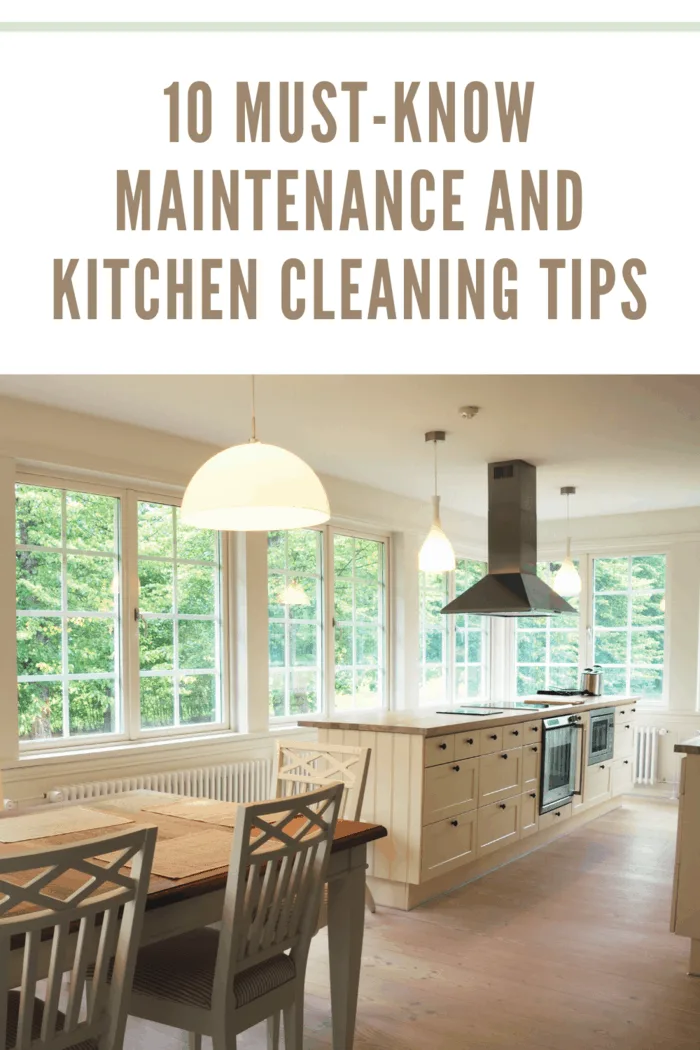 Minimize the Clutter
The more things you have on your countertops, the harder it is to clean them.
Try to store the appliances you use less often in your cupboards.
Keep the appliances that you use every day on the countertops.
Heavy appliances, such as your mixer, should also be kept out.
That way, you don't have to lift them each time you need them.
Minimizing the clutter will encourage you to wipe down the countertops (wikiHow shares how)
This keeps them cleaner.
It also means you have more prep space when it's time to cook.
Clean Before You Cook
Before you start to cook, take a moment to clean things up.
Make sure the dishes are washed, dried, and put away.
Again, you'll have more room to work on your surfaces.
You'll also have less cleaning to do once you've finished making dinner.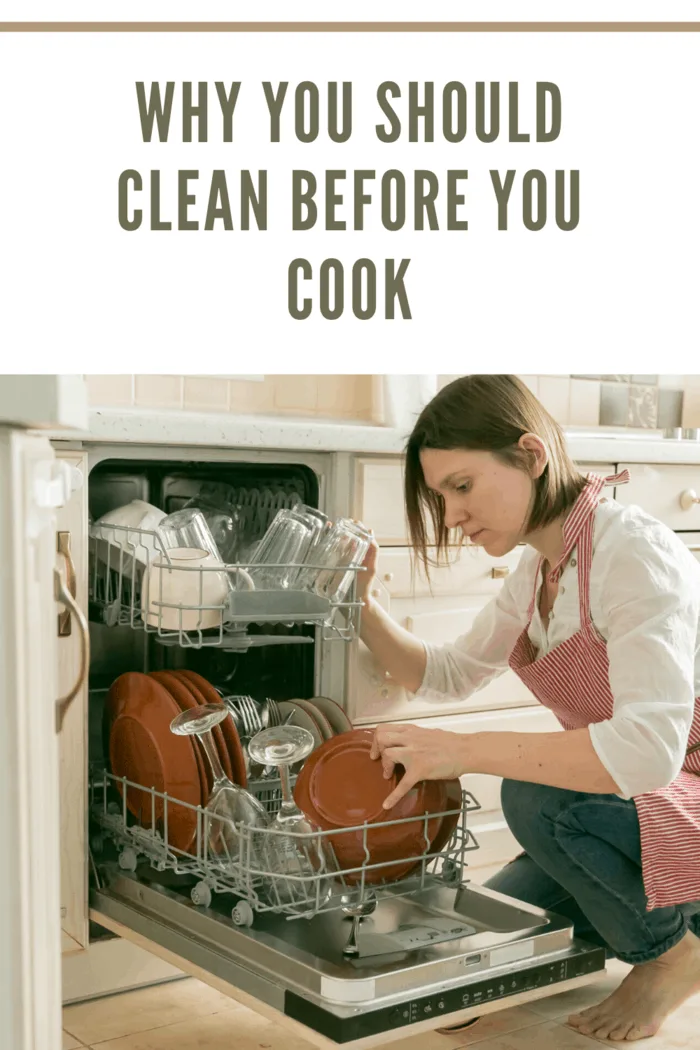 Clean as You Cook
There are times during your cooking that you can step away.
If you're waiting for something to boil, for instance, take a moment to tidy things up or wash a few dishes you won't use again.
This saves time in the end, but it also keeps your work surfaces free of clutter when you need them.
Forbes gives tips on how to keep surfaces clutter-free.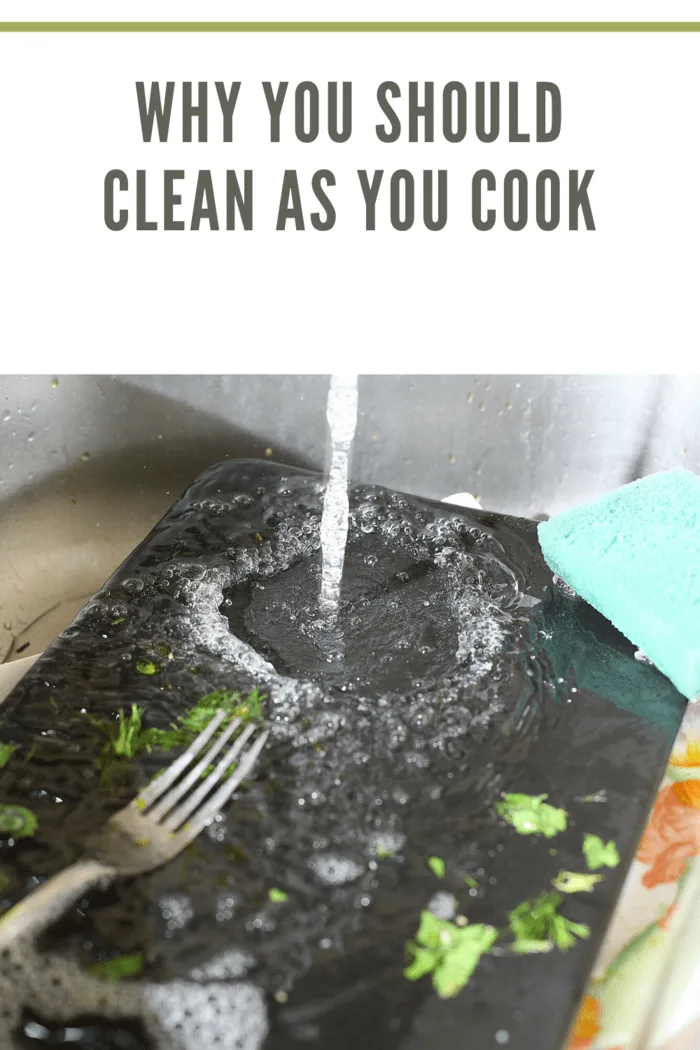 Maintenance Cleaning
Many cleaning tasks are about more than just keeping things tidy while you're working.
Maintenance cleaning ensures that your surfaces, cupboards, and appliances work better for longer.
Focus your maintenance cleaning on the significant items.
These include the oven and stovetop, the sink, the walls, the garbage can, and the cabinets.
Set up a schedule for when you clean them.
Once a day: sink and countertops.
Once a week: walls and backsplash.
Once a month: oven or stovetop, fridge, dishwasher, garbage disposal, garbage can, microwave, and coffee maker.
Twice a year: cabinets and freezer
Looking after your stove, in particular, is a smart move.
Stove repairs can be expensive.
A little effort on a regular schedule can save a lot of money.
General Cleaning Supplies
One of the best kitchen cleaning tips is to keep a good supply of cleaning supplies ready to use.
These supplies should include the following items.
Mild dish soap
Household disinfectant cleaner
Ceramic glass cleaner (optional)
Salt
Lemons and lemon juice (tips on The Spruce)
Baking soda
Distilled white vinegar
With these items on hand, you'll be able to maintain your cleaning schedule.
Garbage Disposal
Cleaning your garbage disposal once a month will do wonders for your kitchen.
Healthy Kitchen 101 has a guide on garbage disposals.
The garbage disposal is an area that can easily create unpleasant smells that affect the whole kitchen.
So much unused food goes down the garbage disposal that it's only a matter of time before it begins to get dirty in places you can't easily see or reach.
Cut a lemon into pieces and drop them into the garbage disposal while it's running.
The lemons will clean the inside of the disposal unit and will make everything smell fresh, too.
The splash guard on the disposal unit needs cleaning with a toothbrush and soap.
It holds lots of leftovers on the underside, in particular.
If you run boiling water through the unit once a week, you'll help keep the pipe underneath free of debris and buildup.
This will also make things smell better!
Check the Backsplash
Backsplashes Gare pretty, but they perform a useful function, too.
They stop splashes from cooking and washing dishes from staining your walls.
Backsplashes are usually made from something more manageable to clean than a painted wall, too.
Use a standard grease cleaner or a solution of baking soda in water.
These options will remove the built-up grease, especially near the stovetop.
A toothbrush will come in handy on tiled backsplashes to get into the grout.
Otherwise, a rag will work just fine.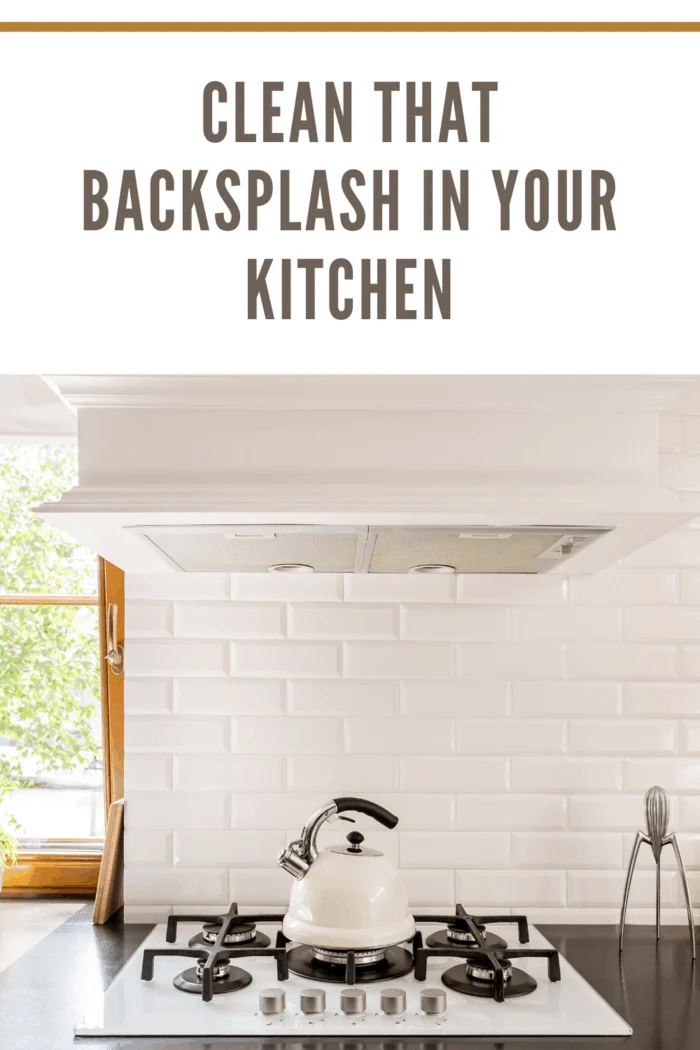 Clean or Replace the Range Hood Filter
The range hood performs an important role in keeping your kitchen clean.
It removes a lot of the grease and smells of cooking tasty food.
The filter on the range hood will quickly accumulate grease, dirt, and debris.
It's often overlooked in kitchen cleaning tips, but pulling the filter out to wash it or replace it is well worth doing.
If your filter isn't safe to put in the dishwasher, you can use a baking soda solution.
Fill your sink with hot water and add some dish soap and a quarter cup of baking soda.
Let the filter soak for 30 minutes.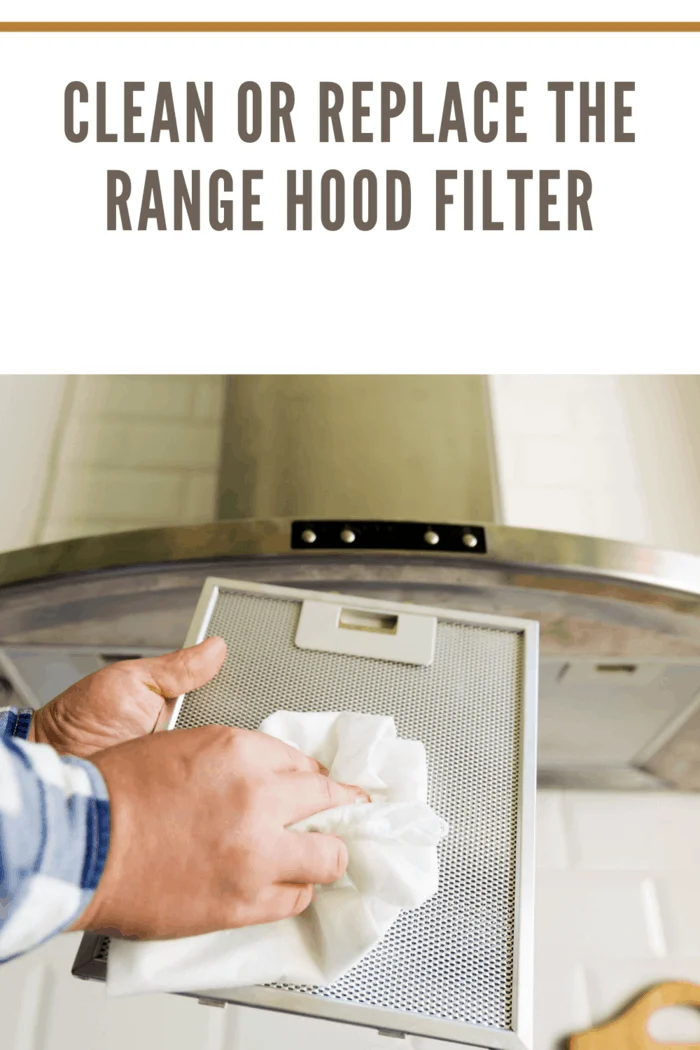 Descale the Coffee Pot
One of your most often-used appliances is probably the coffee pot.
These priceless appliances need some love and care, too.
Coffee machines can get scale buildup that stops them from working correctly.
The Kitchn shares how to descale your coffee maker.
The last thing you want is to find your coffee pot that won't brew your much-needed wake-up drink in the morning!
Water and vinegar are the easiest and safest ways to clean your coffee pot.
Pour a water/vinegar mix into the coffee pot and set the brew cycle.
If the buildup is terrible, you may need to run a couple of water/vinegar cycles.
No matter how many times you do it, run clean water through a couple of brew cycles afterward to ensure any vinegar taste is gone.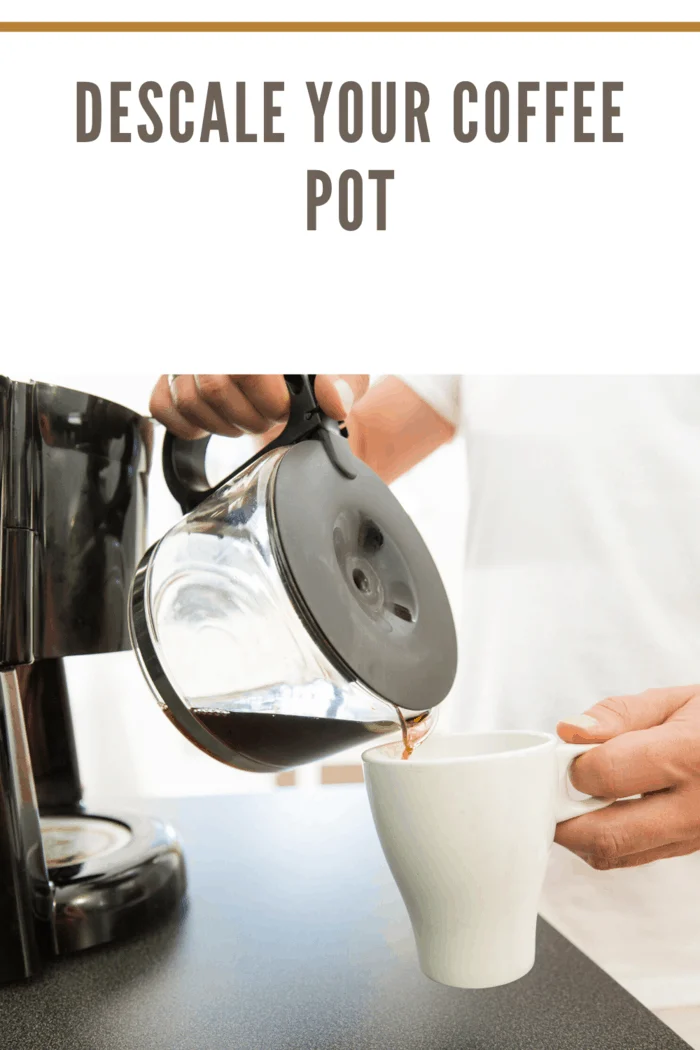 Take Care of Your Cooking Tools
These items are easy to overlook.
But tools such as wooden chopping boards and pots and pans can get a layer of buildup on them over time that can affect the taste of your food.
Clean your chopping boards with a lemon.
Then wipe a little mineral oil into them every couple of months.
This will stop them from drying and cracking.
Protect your cast-iron pans by not using soap on them.
Soap removes the layer of seasoning that a cast-iron pan needs.
Place paper towels between your pans when you stack them so that they don't get scratched.
Keep Your Kitchen Working With These Kitchen Cleaning Tips
Looking after your kitchen seems like a lot of work.
Set a regular schedule, clean as you cook, and look after your appliances.
These easy kitchen cleaning tips will keep your kitchen working and smelling great for a long time.
After all, given how important the food you prepare is, having a clean kitchen makes a lot of sense.
For more tips on being a wonderful mommy, check out our blog.
We've got ideas and hints on everything from health and home to parenting and pets.