Indiana Jones and The Dial of Destiny: A Legendary Return
Prepare to embark on a thrilling adventure as the iconic archaeologist, Indiana Jones, makes his triumphant return in "Indiana Jones and The Dial of Destiny." This highly anticipated film, directed by James Mangold and written by a talented team including Jez Butterworth, John-Henry Butterworth, David Koepp, and James Mangold, marks the final chapter in the saga of cinema's greatest hero. Harrison Ford reprises his legendary role as the whip-smart archaeologist, promising a rip-roaring cinematic experience that will leave you on the edge of your seat.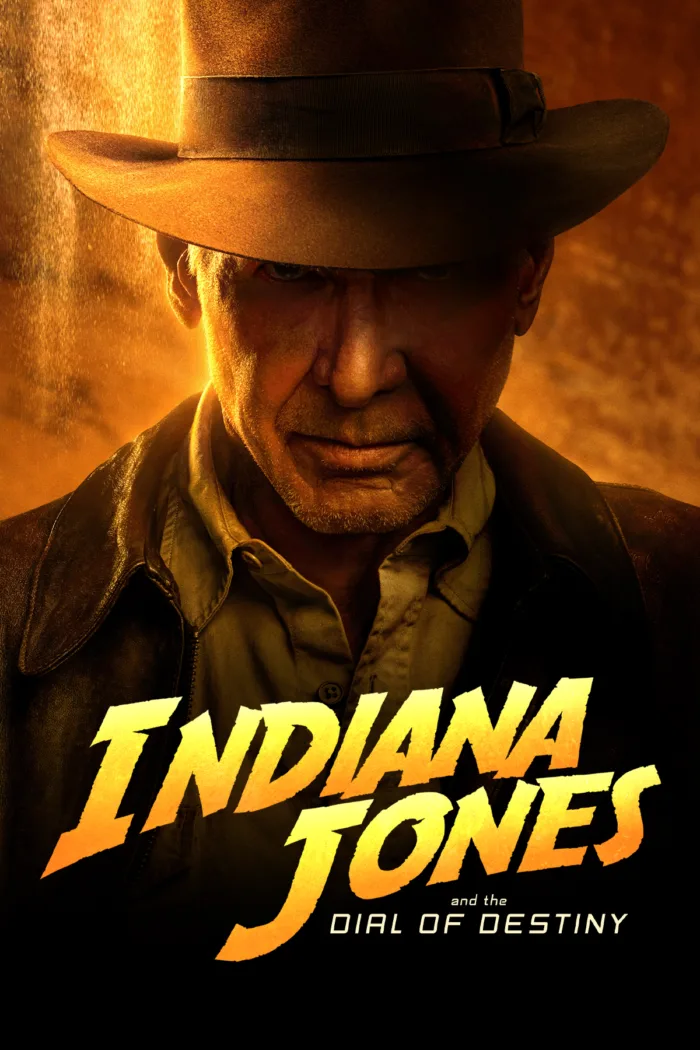 Release and Bonus Content
Mark your calendars for August 29, 2023, when "Indiana Jones and The Dial of Destiny" arrives on digital platforms, including Prime Video, Apple TV, and Vudu. This release comes with an exciting array of never-before-seen bonus content, including five captivating chapters that delve into the making of the film. Get ready to join the cast and crew on a journey behind the scenes, exploring the creation of new characters, heart-stopping stunts, captivating music, exotic locations, intricate production design, and mind-blowing visual effects.
Film Synopsis
Harrison Ford returns to his iconic role as the legendary hero archaeologist in this grand finale of the beloved franchise. Prepare for a globe-trotting escapade full of excitement, adventure, and unexpected twists. Joining Ford on this thrilling journey are a talented ensemble cast, including Phoebe Waller-Bridge, Antonio Banderas, John Rhys-Davies, Shaunette Renée Wilson, Thomas Kretschmann, Toby Jones, Boyd Holbrook, Olivier Richters, Mads Mikkelsen, and newcomer Ethann Isidore.
Directed by James Mangold and based on characters created by George Lucas and Philip Kaufman, the film is produced by industry veterans Kathleen Kennedy, Frank Marshall, and Simon Emanuel. The legendary Steven Spielberg and George Lucas serve as executive producers, ensuring that the spirit of Indiana Jones lives on in this monumental cinematic adventure.
Bonus Features
Uncover the magic behind the scenes with a set of bonus features that will give you an exclusive look into the making of "Indiana Jones and The Dial of Destiny":
Prologue: Journey back to 1944 as Harrison Ford leaps back into action. Discover the filmmakers, characters, stunts, locations, and breathtaking visual effects that set the stage for the thrilling opening of "Dial of Destiny."
New York: Blast off to adventure as James Mangold showcases the re-creation of 1969 Manhattan for the Moon Parade chase. Dive into the character of Helena (Phoebe Waller-Bridge) and experience John Williams' beautiful new theme.
Morocco: Explore the adrenaline-pumping stunts of the medina tuk-tuk chase and hotel brawl. Get to know Teddy (Ethann Isidore), Indy's precocious new ally in the hunt for the dial.
Sicily: Join Renaldo (Antonio Banderas) on a perilous underwater treasure hunt. Gain insights from Harrison Ford and Phoebe Waller-Bridge as they navigate the stunning landscapes of Sicily and unravel the mysteries surrounding Archimedes' tomb.
Finale: Immerse yourself in the climactic ending of the Indiana Jones series. Cast and filmmakers bid farewell to one of the greatest heroes of all time in this emotional and thrilling featurette.
Cast and Crew
Cast: Harrison Ford as Indiana Jones, Phoebe Waller-Bridge as Helena Shaw, Antonio Banderas as Renaldo, John Rhys-Davies as Sallah, Shaunette Renée Wilson as Mason, Thomas Kretschmann as Colonel Weber, Toby Jones as Basil Shaw, Boyd Holbrook as Klaber, Olivier Richters as Hauke, Ethann Isidore as Teddy, Mads Mikkelsen as Dr. Voller.
Directed by: James Mangold
Written by: Jez Butterworth & John-Henry Butterworth, David Koepp, James Mangold
Produced by: Kathleen Kennedy, Frank Marshall, Simon Emanuel
Executive Produced by: Steven Spielberg, George Lucas
Music by: John Williams
Product Details
Street Date: August 29, 2023
Product SKUs: Digital – 4K UHD, HD, SD
Feature Run Time: Approx. 154 minutes
Rating: U.S. Rated PG-13
Join Indiana Jones on his final epic adventure as he uncovers the secrets of "The Dial of Destiny." With heart-pounding action, a stellar cast, and exclusive bonus features, this film is a must-watch for fans and adventure enthusiasts alike. Don't miss out on experiencing history's greatest hero in his ultimate quest!