The innovation of technology for complex surgical procedures has been in existence for several decades, more recently, the rapid advancement in technology has brought about a tremendous contribution to the field of surgery, with attention to spine surgeries in this context.
The development has significantly progressed from the initial discoveries used in acquiring patients' anatomical information into more sophisticated pieces of equipment, as we see in this article.
The introduction of some of these imaging tools has proven to be invaluable in spine surgical procedures.
They have been pivotal in the enhancement of the surgical teams' ability to acquire, register, process, and reconstruct surgical data into an interactive three-dimensional stereotaxic and radiographic imaging.
The result is highly improved implementation and precision in operative techniques, implants' fixation, pieces of equipment, and biologics.
The newly-improved imaging systems provide greater options for minimally invasive surgery, effectively reduce the long-term cost and also save time, patients' clinical outcomes and recovery, and residents' training.
Spine surgeries using image-guidance navigation has tremendous advantages, most importantly, fewer exposures to ionizing radiation to the patients, operating room staff, and the surgeons.
Also, eliminating human error, physical and mental fatigue caused by the lengthy hours, and arduous procedure of spinal surgery.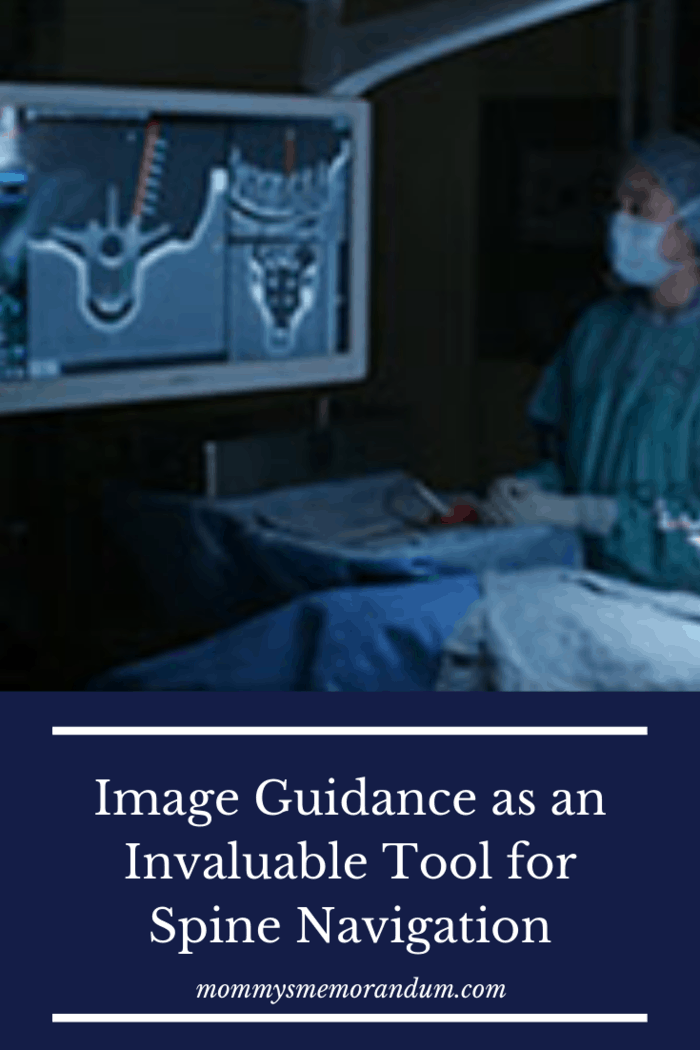 The most common surgical procedures where image guidance navigation systems are utilized with regards to the spine include:
-surgical tumor resection
-spinal column fusion
-revision procedures on spinal fusion (arthrodeses)
-procedures involving complex spinal deformities
Some of the technological tools utilized include:
-C-Arm Fluoroscopy
-2D or 3D
-fluoroscopic based navigations
-preoperative or intra-operative
-CT/MRI-based navigation
More recently, the Augmedicxvision to help surgeons clearly see instruments and navigation images directly in front of the surgical field without having to look at the monitor.
However, navigation remains the most efficient method in surgeries as it is safer and less invasive.
Imaging in spinal navigation essentially involves image capture, registration, processing, and navigation, by an infrared tracking system.
It started with X-rays back in 1895, then it progressed to Pneumomyelography used for many decades, introduced by Dandy in 1919.
However, the development of (CT) computed tomography-based navigation was in the 19th century, followed by (MRI) magnetic resonance imaging in the 80s.
These remarkable turning points in image guidance, make it possible to obtain high-resolution images with the 3-Dimensional quality of the spinal anatomy that enhances diagnosis and surgical planning.
The navigation begins with establishing a reference array/ frame fixed to the patient, where the spatial position is determined in relation to the target volume by the fluoroscopic imaging studies.
The information is registered by determining the spatial relationship between the physical and registered image's space coordinates by matching to a virtual 3D model.
The process could be done after positioning the patient or in segments.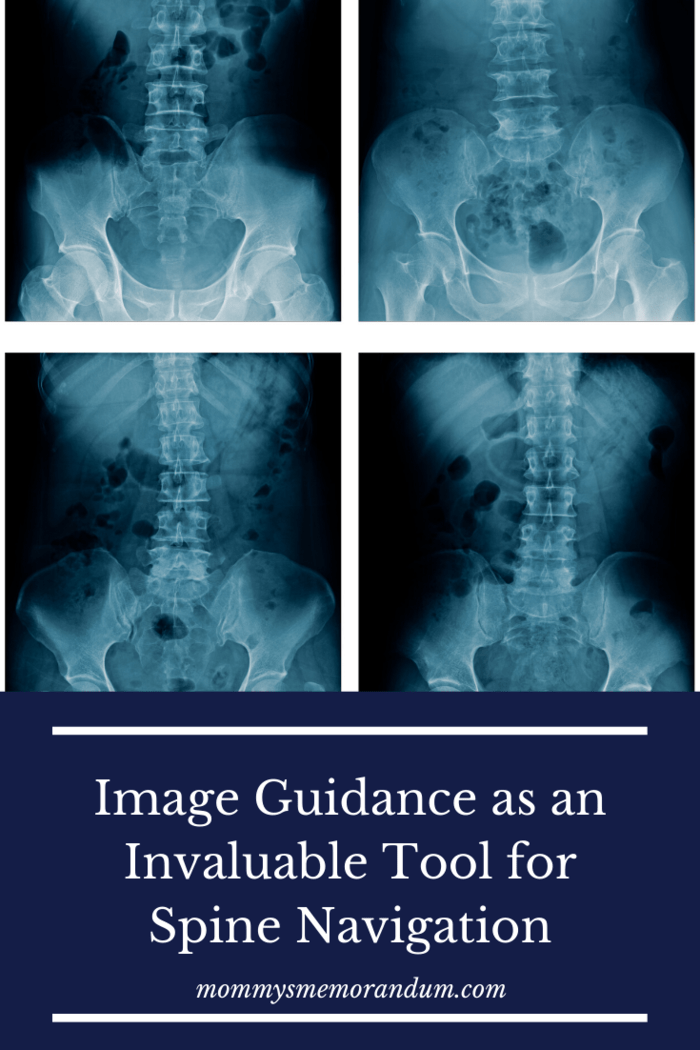 It has shown peculiar efficacy in the following spine-related surgeries:
-Resection of Spinal Columns and Intradural Tumors (Cervical Spine Fusion, Thoracic Spine, Thoraco-Lumbar Spine)
-Implant Placement (Transarticular or Pedicle Screw Instrumentation)
-Correctional Surgeries on Deformity Cases
-Arthrodesis Revision
Image-guided navigation has been widely used for the excision of tumors and the resection of spinal columns; however, it is mostly utilized for Pedicle screw instrumentation, which is a very risky and demanding procedure.
Several studies concluded that this technique is highly effective for respecting compressive tumors utilizing a posterior approach, providing the surgical team with extensive visualization of the tumor extent, and the clinical outcome was also positive, with complete elimination of tumors and no occurrence of complications.
Image guidance navigation technique was recorded by numerous studies to significantly produce more accuracy, fewer complications, safety, and reduced surgical time for the screw placements.
Thus, statistically more efficient than the conventional free-hand technique.
Intra-operative MRI or CT/MRI Co-registration computer-aided navigation is predominantly used in the preoperative planning in neurosurgery, where CT and MRI images are combined.
The results increase the visibility of the surgeons with regard to the relationship between bones and soft tissue elements during spine surgery.
Studies have shown it reduces the error margin to the barest minimum measuring in mm.
Image-guided navigation reduces the radiation exposure for both the surgical staff and patients since radiation can have an impact on tumor rates, and cause cataracts.
Image-guided navigations or imaging will contribute substantially to clinical outcomes for both patients and surgeons, considering the high success rates, unlike the free-hand surgical technique.
To date, there have been no recorded cases of any preoperative neurological deficits and a lower rate of complications during navigation.
With an increase in image augmenting technologies being explored to improve surgical capabilities, the surgical team work-flow will be further improved for more efficiency in operative techniques in the future.