We've rounded up some Great Valentine's Day Gift Ideas for the Man You Love.
Every year, there are a few occasions when we should be getting great little gifts for the men in our lives that we love. It's good to show your affection no matter what, and you're probably doing this on a regular basis already. Little favors and gifts are always a wonderful way to demonstrate that you care. Sometimes, though, there's a special occasion coming up. When this happens, there's usually a little more pressure. You've got to think ahead and make sure that you're planning out something pretty special for that upcoming holiday. Most of us ladies don't have such a big problem with something like this. Planning is probably your life, and when you're in love with a great man, you're going to have no trouble thinking ahead and picking out a gift that's just perfect for him.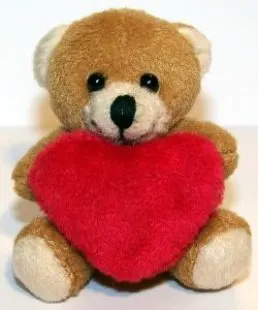 Life isn't always this simple, though. Sometimes those gift-giving situations can seriously sneak up on us, and when this happens it can be nice to have a little bit of advice. You might have a guy who's particularly tough to shop for, but it's good to know that there are certain things that you can get for any man. Of course, the same rule applies to the ladies — but when it comes to a gentleman, you can rest assured that some of your selections will be a sure bet. We'll talk about some great items you can pick up for your guy when Valentine's Day is just around the corner.
If you've got a guy who likes himself a good glass of whiskey, you're in luck. Whiskey is a true gentleman's drink, provided that every gentleman knows his limits, of course. If you're in love with a whiskey connoisseur, you've got a few great gift ideas to which you can quickly turn. For one thing, if your man isn't a whiskey lover, you might be able to make one out of him. A beautiful bottle of whiskey is a very thoughtful gift that he'll be able to enjoy for a good long time. If your guy's already into whiskey, think about getting him some whiskey stones. These are a great gift because of their practicality. Whiskey stones are small cubes made from soapstone that gets frozen. They'll keep his whiskey cold without melting and dilute his drink the way ice does! You can even make him Whiskey Grilled Baby Back Ribs.
Shaving gear is another great way to make sure your man is looking his best on Valentine's day. A nice beard trimmer is a great gift for any guy who's got some serious facial hair, and the best man's watch will help any dashing gentleman to tie his ensemble together really. Whatever your man's into, there are a lot of ways to engage his tastes this Valentine's day. These tips will give you a couple of ideas that can get you started down the road to that perfect gift. With a little forethought, you'll have no trouble finding the perfect present for your lover when Valentine's day rolls around.
---
Resources:
https://www.psychologytoday.com/us/blog/the-psychology-everyday-life/201703/whos-harder-buy-gifts-men-or-women-it-depends