Our busy schedule requires everyone to do their part. My children are stepping up and learning responsibility and we've recently implemented a Behavior and Chore Chart. thanks to GoalForIt.com the transition has been wonderful and my children say, "Fun"! The best part of this online resource is that is is one hundred percent free.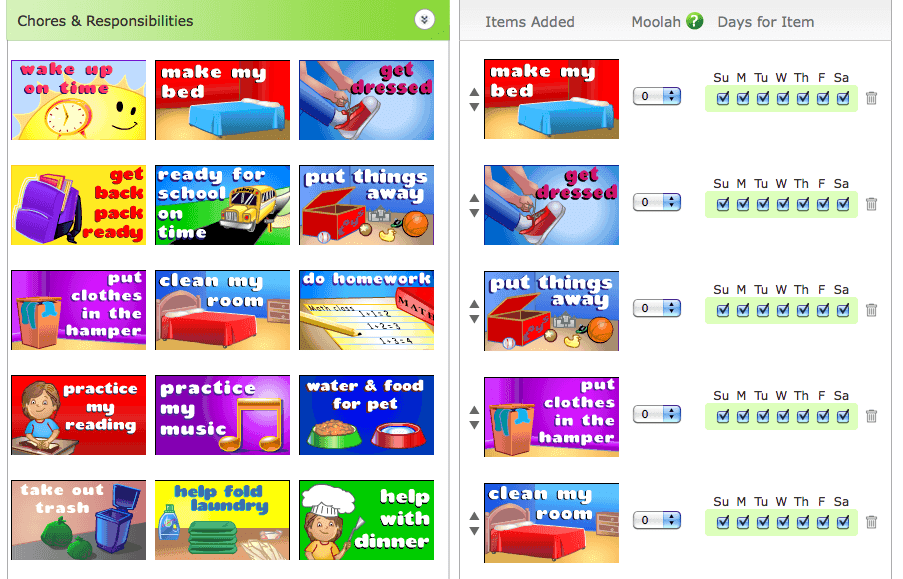 I've read repeatedly that the first step to achieving is setting goals. Goalforit.com is an online app that gives you the toolbox to begin instilling goals and the steps to achieve them in your children.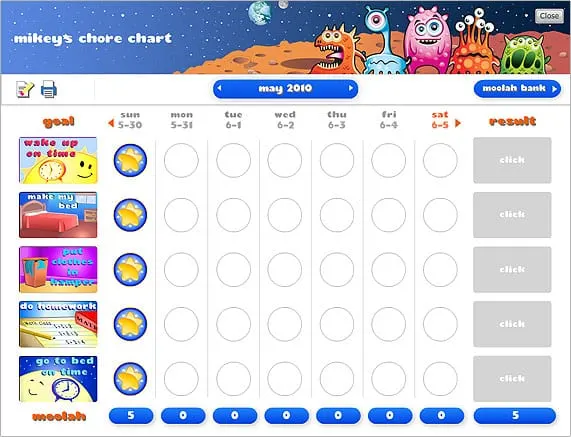 Chore Charts are interactive and can be printed or managed online. On-Line there are virtual stickers for each day the chore is completed, and a larger sticker for the end of the week. Parents have the option to choose "Great job" of "Needs Improvement". The chore chart can be set up as a simple sticker chart or it can be assigned a point system and points can be converted to "mula". I love that the points can be assigned to rewards and once a child completes the agreed-upon points, a certificate can be printed to redeem for the prize.
There is a large selection of themes and designs so customization is easy and there's something to fit each child. Li'l Man loves the camouflaged theme while The Divine Miss M chose a Princess in a Castle. They enjoyed creating their chore charts and I love that with over fifty chores and the option to customize it was easy to create.
Goalforit.com is not just about chore charts. It's an online resource that provides a variety of free solutions for personal success. Just take a look at the resources and values that are waiting!
Responsibility

; A

Chore Chart

is an ideal way to help your kids feel like they are making a contribution to their family by doing their part around the house.

Understanding right from wrong;

Setting behavior goals is an important way to help children strengthen their character and judgment.

Healthy Habits

; Teaching

good habits

involving nutrition and physical activity are the cornerstone of preventing

obesity in children

and adolescents.
Money Matters; The optional point system teaches children three important lessons for managing money; earning, spending and saving.
Since we've been using goalforit.com our life has been far less chaotic. There is enthusiasm when it's time to do chores and our home runs far more smoothly.
I use the "To-Do List" maker and find it is convenient to add to it online through the week and then print it out on the weekend to begin working on. It's a great tool and my husband and I both seem to be accomplishing more as we use it.
There are so many ways to incorporate GoalforIt.com into a family. It's been a great experience and I encourage you to check it out and see how it can work for your family.
I have been compensated for this post. The opinions, where expressed, are my own and were in no way influenced by the sponsor. Others experiences may vary.