With Marvel Studios' Black Panther, now available on Blu-ray, DVD, 4K, and On-Demand we are sharing these fun Black Panther Activities you can download and print for free!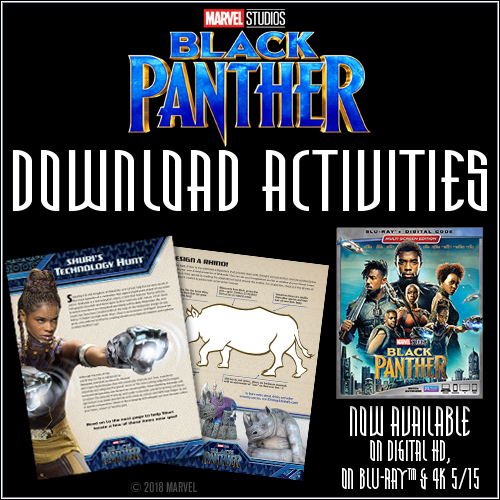 The Black Panther Blu-Ray makes a great addition to the Marvel Cinematic Collection. What goes with superheroes? Action. This movie is filled with fun surprises.
My son will tell you Wakanda is the most beautiful place on earth. My daughter will tell you the Wakanda women are strong. This movie has it all and elevates technology to new heights. It's truly a must see!
Owning Marvel Studios' Black Panther on Blu-Ray or DVD gives you bonus footage, extra clips, deleted scenes and more. It adds so much to the movie.
Black Panther is part of the films that connect to the Marvel Universe. It's awesome to see how all the Marvel stories come together. You'll see Black Panther in Marvel's Infinity War.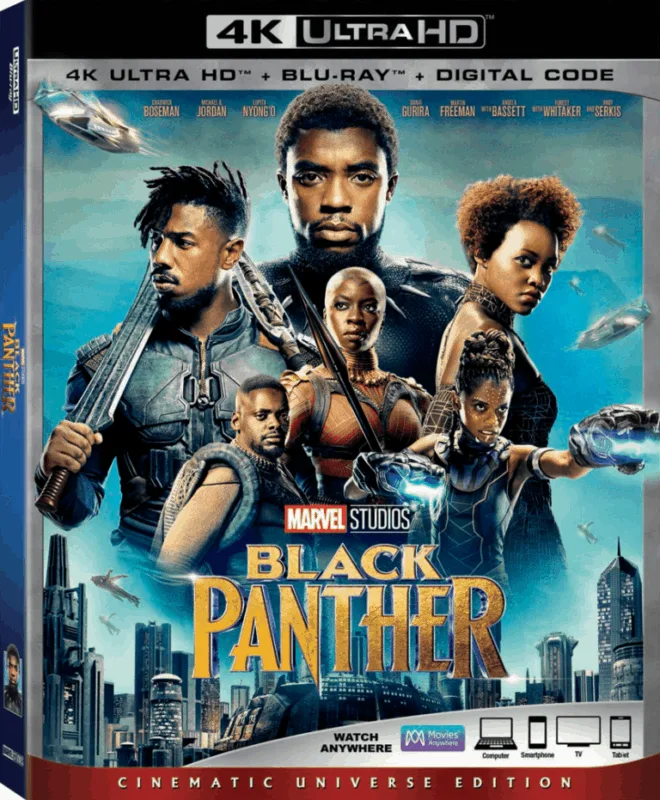 Black Panther Synopsis:
Marvel Studios' BLACK PANTHER follows T'Challa who, after the death of his father, the King of Wakanda, returns home to the isolated, technologically advanced African nation to succeed to the throne and take his rightful place as king. But when a powerful old enemy reappears, T'Challa's mettle as king—and Black Panther—is tested when he is drawn into a formidable conflict that puts the fate of Wakanda and the entire world at risk. Faced with treachery and danger, the young king must rally his allies and release the full power of Black Panther to defeat his foes and secure the safety of his people and their way of life.
Download and print these Black Panther Activities for Free:
BlackPanther_ActivityPacket