El Monterey sponsors today's post, but celebrating #momwins is all on me!
Every night, as part of our bedtime routine, my kiddos will ask, "Mom, will you make me eggs and sausage in the morning for breakfast?" It's been the routine since they were small. These days I work outside the home and leave the house early. I still want to meet their needs and not let them down, which is why my secret is El Monterey Signature breakfast burritos.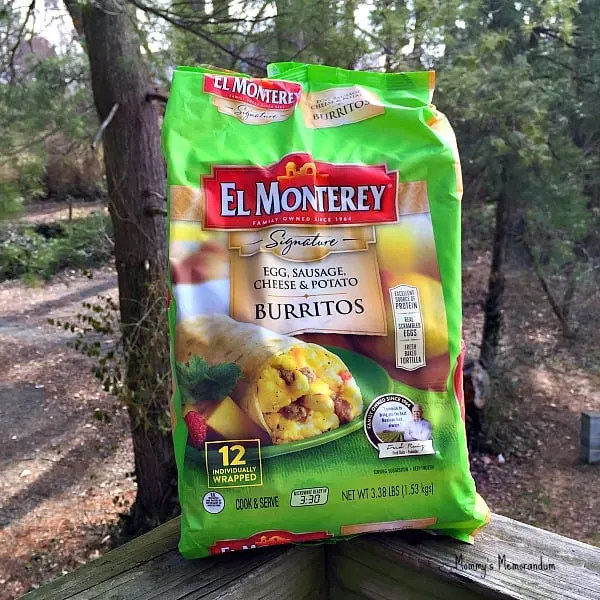 The products can be found in the freezer aisles at major retailers nationwide, including Walmart, Kroger, Hy-Vee, Meijer, and many more.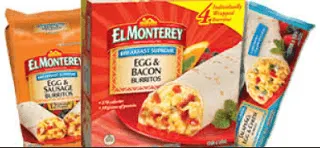 I love that El Monterey Breakfast burritos are made with REAL ingredients. Real ingredients like scrambled eggs, cheddar cheese and sausage all packed inside the soft, fresh-baked flour tortilla. It's a difference I can taste!
Ruiz Foods' line of El Monterey Signature Breakfast Burritos are available in five flavors and three different sizes, including single-serve, 4-count and 12-count.
El Monterey Signature Breakfast Burritos
Egg, Sausage, Cheese, and Potato Breakfast Burrito
Egg and Bacon Breakfast Burrito
Egg, Sausage, and Cheese Breakfast Burrito
Egg, Cheese and Jalapeño Breakfast Burrito
Meat Lovers Breakfast Burrito (available only at Walmart)
I appreciate that inside the package; the signature breakfast burritos are individually packaged. This means if a kiddos gets one out on his own, the rest are saved from freezer burn. It also makes them incredibly easy to grab on the go!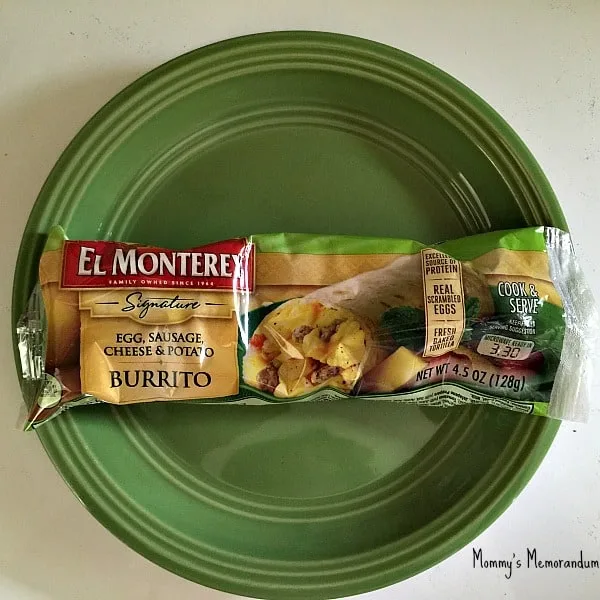 Ruiz Foods, America's best-selling brand of frozen Mexican food, has more than 50 years of experience helping families put flavorful meals on the table for breakfast, lunch, and dinner. Its line of El Monterey products is inspired by authentic Ruiz family recipes and the bold flavors of Mexican cuisine, delivering on Ruiz Foods' legacy of quality, affordable, delicious Mexican food.
But what really makes it a Mom Wins moment is that I can always say, "You bet, I will!" at night when asked if I can make them eggs and sausage! One and a half minutes in a microwave and I'm putting real ingredients in front of my children; they love the savory, gooey goodness!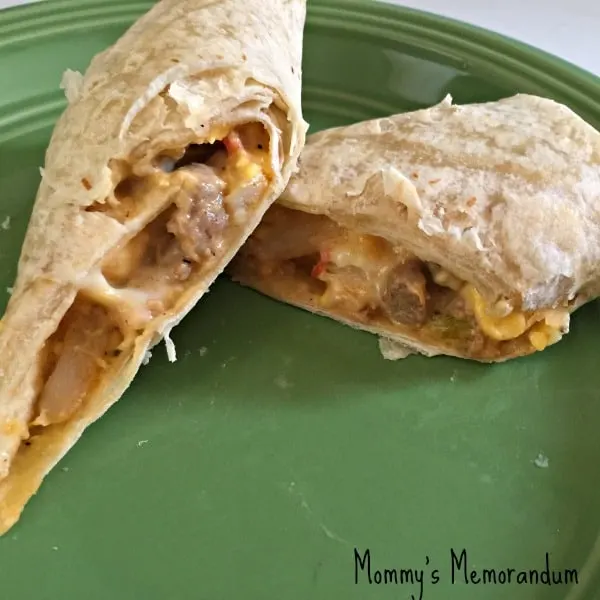 Make breakfast your time to shine with El Monterey Signature Breakfast Burritos. Real food. Real ingredients.