While the roles of a registered nurse and caregiver may seem identical, they are not. Let's examine the 3 main differences between registered nurses and caregivers.
A caregiver is a professional who takes care of the elderly and others.
Although they receive some training, they are not certified.
On the other hand, registered nurses have extensive medical training and have been certified to provide a higher level of care to the elderly.
Differences Between Registered Nurses and Caregivers
Important Differentiations Between the Two
A conversation with a nurse and a caregiver reveals that not all elderly care providers are the same.
While a registered nurse aide must have a high school diploma or GED and complete 75-100 hours of training, a caregiver may not be required to undergo any training except for CPR and basic first aid skills.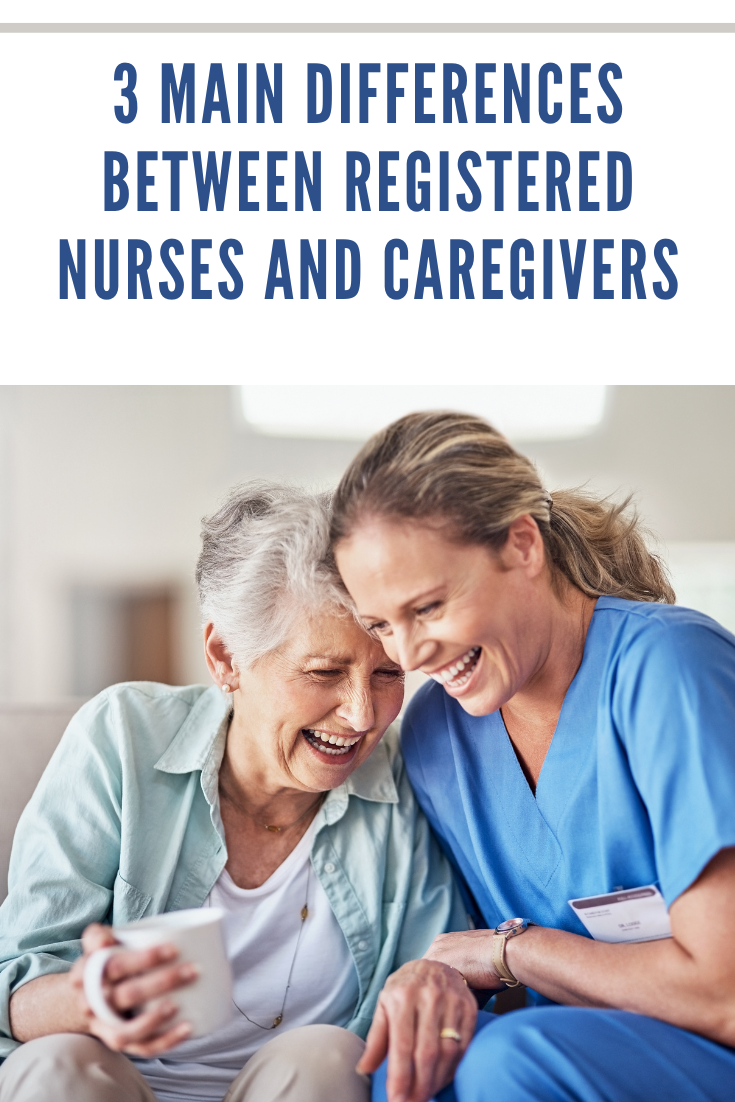 Three Main Differences in Registered Nurses and Caregivers
The Red Cross suggests, when exploring the differences between registered nurse aides and caregivers, three main differences stand out from the rest.
1. One of the key differences between these two types of professionals is their job duties.
A caregiver does not perform any medical duties for their elderly patients.
They work with patients who need limited care.
They assist with personal hygiene, dressing, cooking, cleaning, and running errands.
A certified nurse assistant can provide some medical care.
They measure their patient's vitals, monitor their medications, provide wound care, and assist with end-of-life care when it is needed.
They can perform medical services a caregiver is not allowed to carry out.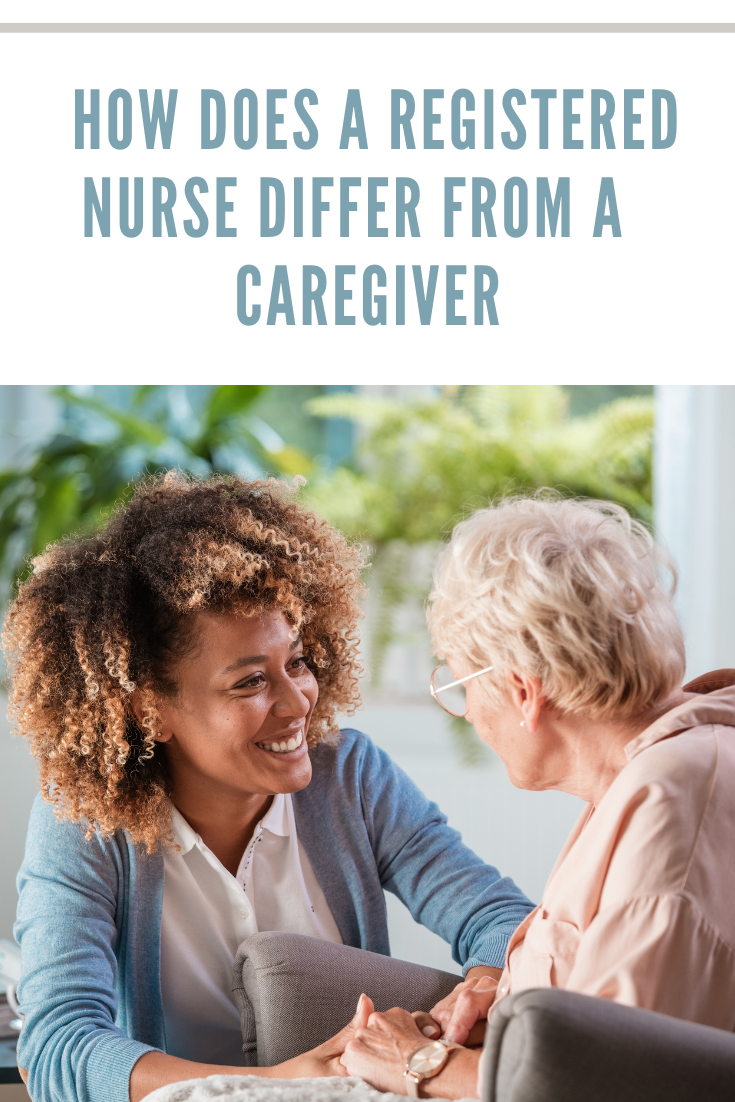 2. Training is a substantial difference between registered nurse aides and caregivers.
While a caregiver may not be subject to any training requirements in some states, some require a minimum of 40 hours of training.
This training involves proper CPR and first aid skills.
They may also learn safety protocols to protect their clients while bathing, eating, or walking.
On the other hand, registered nurses must go through extensive training so they will be able to provide expert medical care to their patients.
Not only are they required to go through initial training and certification, but they must also recertify their license every two years.
If the CNA has not worked enough hours, they cannot recertify.
Regardless of the differences, consider someone trained through NHCPS an online certification and recertification Non-Profit 501(c) organization.
Medical professionals around the world rely on its accredited certification (ACLS, PALS…) because not only does it provide training material, comprehensive examinations, it is also an online platform with easy access whenever and wherever from, and it returns to the community because all proceeds are used to provide similar education to those previously without access.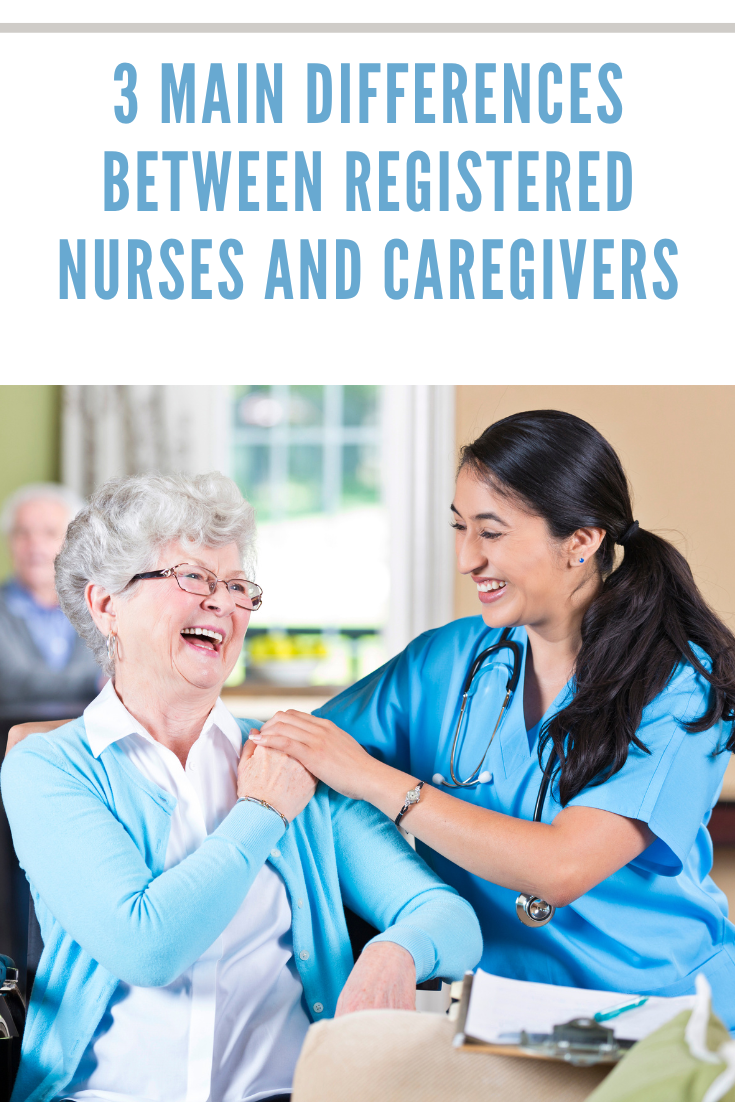 3. Another difference between these two types of careers is the work opportunity.
Registered nursing assistants can work in patients' homes, senior nursing facilities, hospitals, and doctor's offices.
There are many work opportunities, and CNAs are sought in various medical facilities.
Caregivers are limited in work opportunities because they do not have the training to work in medical facilities.
Most of these professionals work in their clients' homes, providing the non-medical care they require.
But, no one forbids the caregivers from getting the necessary medical education.
Within four years of training, you can become a nurse of lower-level (ADN qualification).
And to get a bachelor's degree in nursing, you will have to study for six years (BSN qualification).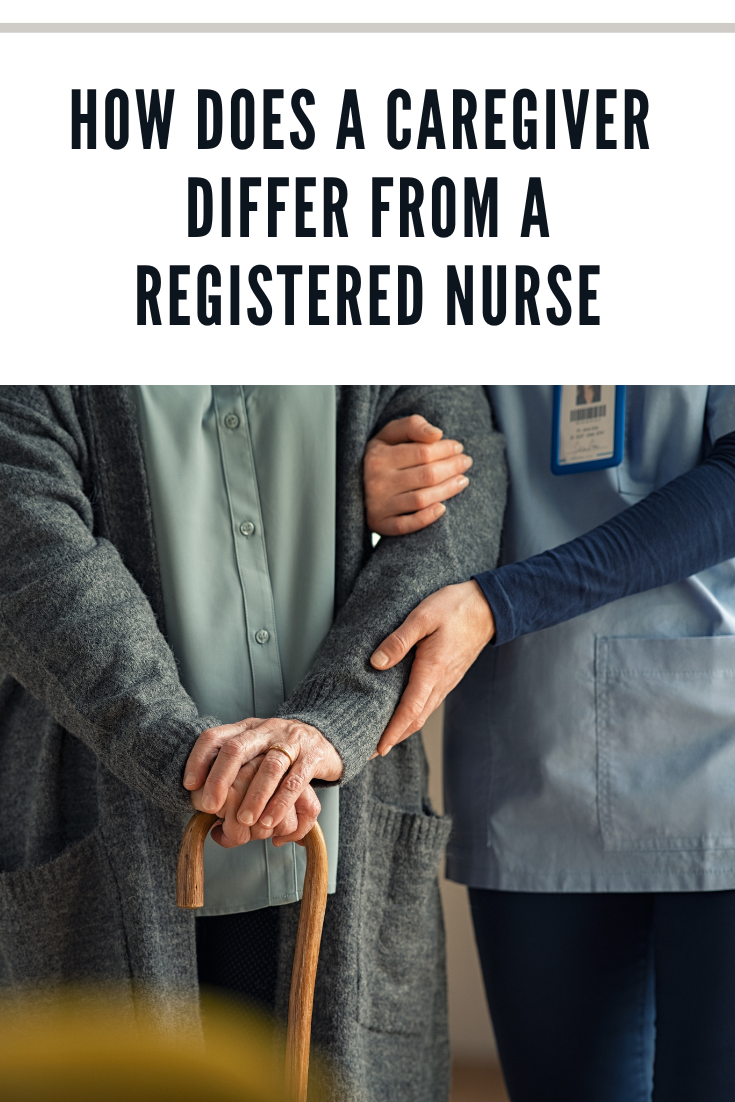 Conclusion
While both are honorable career choices, certified nurses' assistants must have a higher level of devotion to go through all of the extensive training needed for certification.
Choosing a career as a CNA opens up more employment opportunities and allows individuals to provide the medical care their patients need.
Whether you are seeking one of these careers or need their care, understanding the key differences in their training and job duties is vital for deciding.