My Daughter Went to AMC-8 as a Mathlete. This post is brought to you by Workman Publishing. All opinions and achievements remain our own.
On a chilly, fall morning, Miss M loaded her backpack before the sun was up, and we headed to the Middle School. Today was the day. The day that she had spent weeks studying Math for Grandpa and Big Fat Notebooks.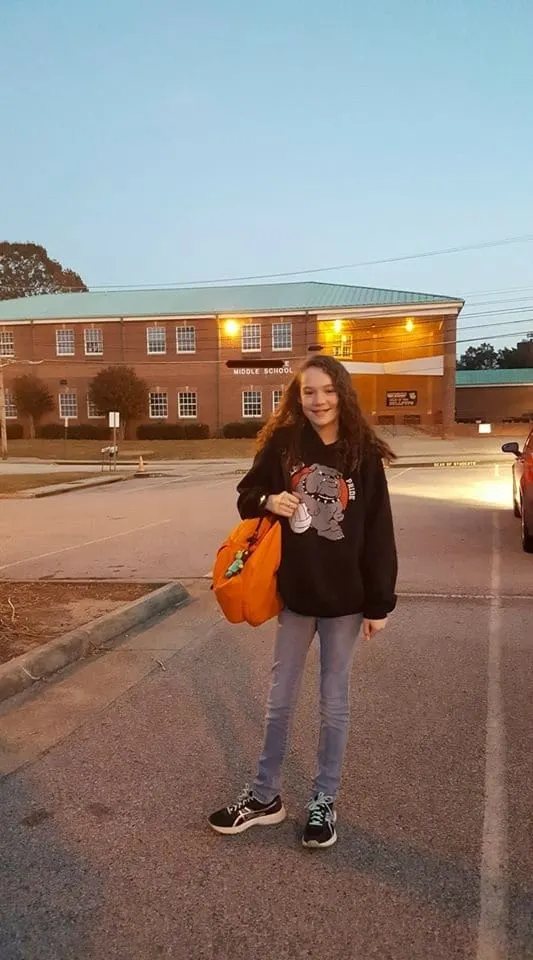 I watch as she boards the bus.
In two hours, she will reach Virginia Military Institute.
The purpose is to compete in the MAA's American Math Competition program.
A 40-minute, 25-question math test.
It dates back 66 years to 1950 when the first Mathematical Contest was sponsored by the New York Metropolitan Section of the Mathematics Association of America (MAA).
Sixty-Six years ago, the competition was given in about 200 schools and approximately 6,000 students in the New York area only.
Today, more than 6,000 schools are participating, with about 350,000 students participating annually.
It took a lot to get here.
Night after night, Miss M and her Grandpa Steve, a plastics engineer, did math worksheets over the phone together.
After school, Miss M would open her Big Fat Notebooks Math book and read and practice.
Grandpa Steve taught her about the Pythagorean Theorem.
Miss M read about it in her Big Fat Notebooks Math book.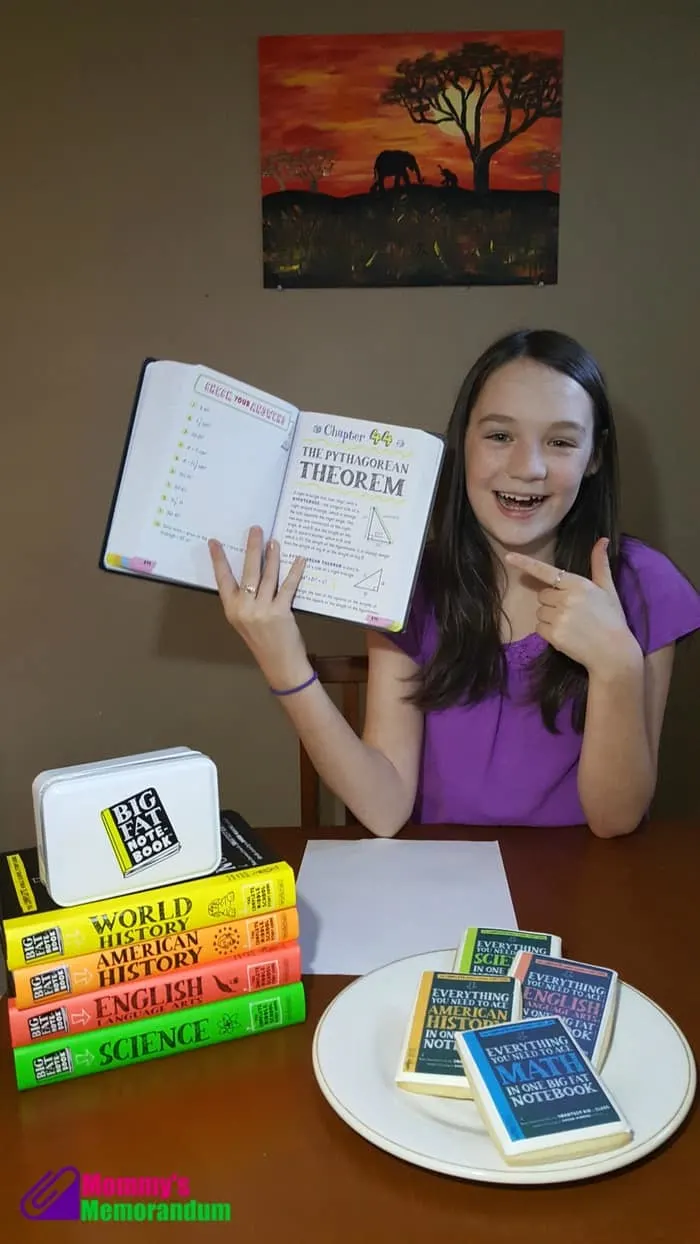 On the way to the school that morning, I asked Miss M how she felt about the test, and she said, "I'm a little nervous, but I have a clear understanding of the Pythagorean theorem. If you multiply two squared numbers together, it takes away the square."
We just received a treat from Big Fat Notebooks and A Dozen Eggs Bake Shoppe. Miss M says, "Studying has never been sweeter!"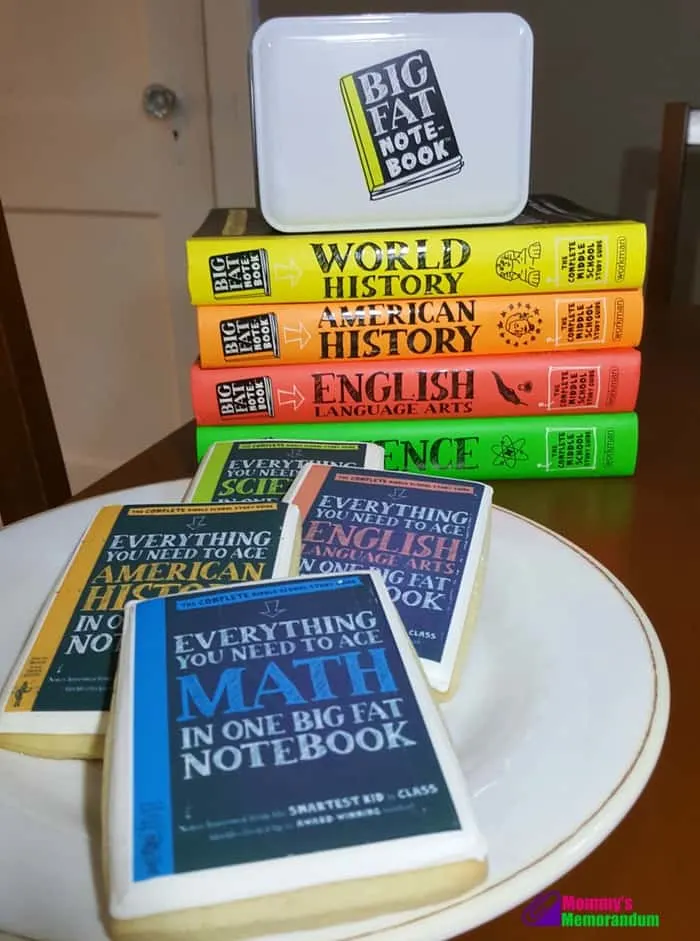 With the AMC-8 Math Competition behind her, Miss M is still studying hard and working towards the Big M Award at her Middle School. She made Principal's List Honor Roll last quarter.
She loves learning and enjoys having a resource like Big Fat Notebooks for all her classes so she can expand her knowledge, get a new perspective and implement it all for testing.
It's been one month since the math competition, and we still have a few weeks before her score from the testing is released.
"I can't wait to see how I did." She reminds me.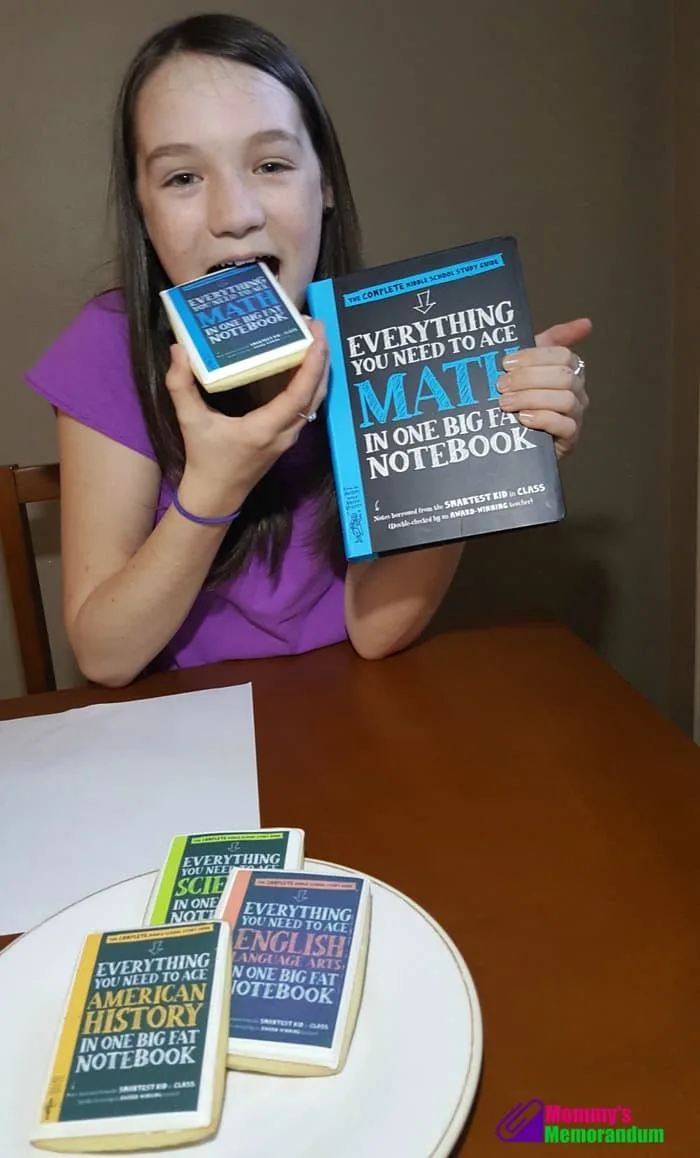 As a parent, I am so thankful for her teachers and Big Fat Notebooks by Workman Publishing. They are each responsible for helping her grow her mind and reach her goals of Honor Roll and math competitions like AMC-8.
About AMC-8:
AMC-8 (American Mathematics Competitions 8) is a nationwide math competition for students in grades 8 and below. It is organized by the Mathematical Association of America (MAA). The competition aims to promote mathematical problem-solving and critical thinking skills among young students.
The AMC-8 consists of 25 multiple-choice questions, and participants have 40 minutes to complete the exam. The questions cover a wide range of topics in mathematics, including algebra, geometry, number theory, probability, and combinatorics.
In Virginia, like in many other states, the AMC-8 competition is typically administered in schools or organized at local testing centers. Schools often participate as a way to challenge their students and identify talented math enthusiasts.
Participating in the AMC-8 can be a great experience for students who enjoy mathematics and want to test their problem-solving abilities. It can also serve as preparation for more advanced math competitions, such as the AMC-10 and AMC-12, which are also organized by the MAA and target high school students.