The secret ingredient in this apple dumplings recipe is Mountain Dew!
Ingredients:
2 large Fuji apples, peeled and cored
2 (10oz.) cans of refrigerated crescent roll dough
1 cup butter
1-1/2 cups sugar
1 tsp. ground cinnamon
1 (12 fluid oz.) can or bottle of Mountain Dew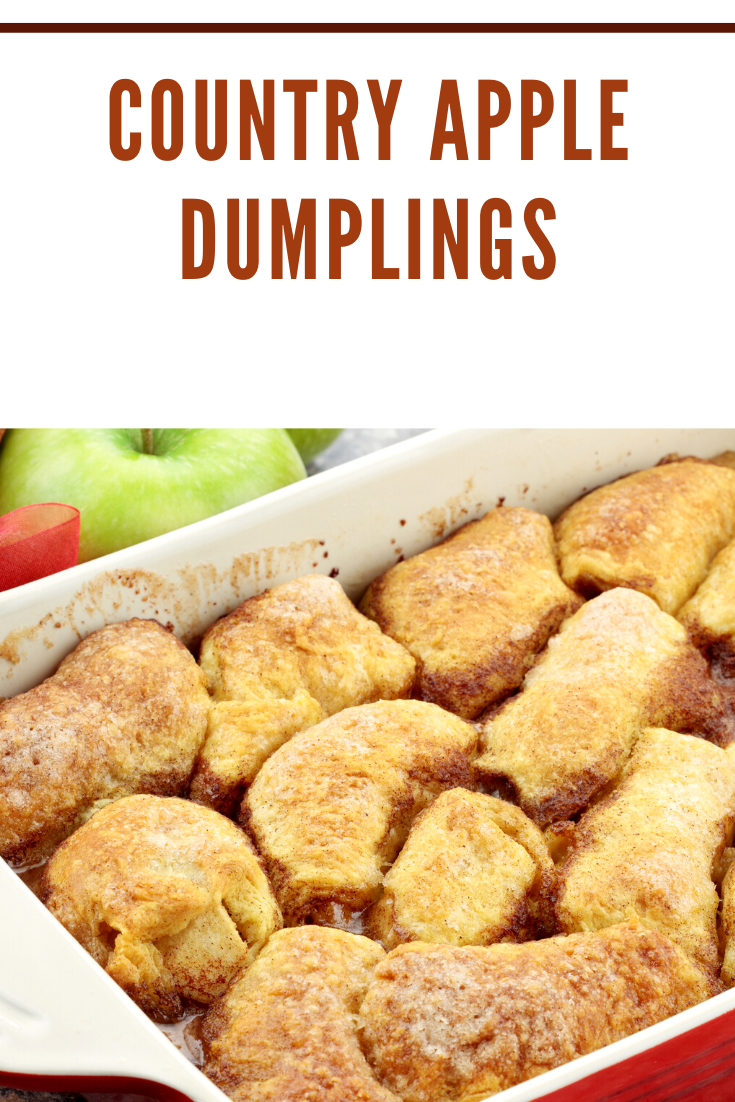 How to make Country Apple Dumplings
Preheat oven to 350 degrees. Grease a 13″x9″ baking dish.
Cut each apple into 8 wedges and set aside. Separate the crescent roll dough into triangles. Roll each apple wedge in crescent roll dough starting at the smallest end. Pinch to seal and place in the baking dish.
Melt butter in a small suacepan and stir in the sugar and cinnamon. Pour over the apple dumplings. Pour Mountain Dew over the dumplins.
Bake for 35-45 minutes in the preheated oven, or until golden brown.