A Personal Interview with Claudia Hall Christian
Author of Alex the Fey
I enjoy reading. I love the escape from my ordinary life into the magical adventure of a book.
In a few weeks, Mommy's Memorandum will be part of Claudia Hall Christian's Learning to Stand Blog Book Tour.
This book is the second in the series of Alex the Fey.
I was fortunate to be honored with this interview.
Author: Claudia Hall Christian
Location: Denver, Co
Publisher: Cook Street Publishing
Published Books: The Fey, Learning to Stand, Denver Cereal, Celia's Puppies
Websites: AlextheFey.com, StoriesbyClaudia.com, personal blog: On-a-limb.com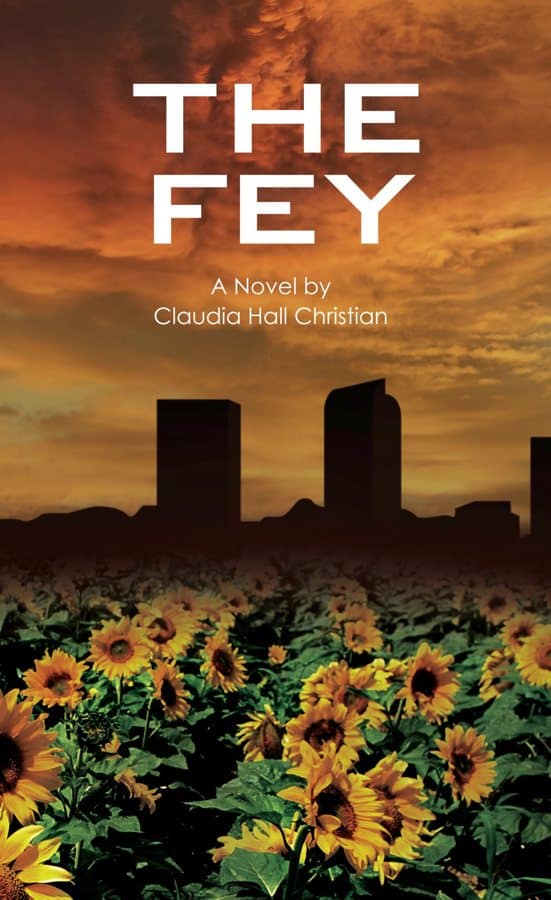 When did you first realize you wanted to be a writer?
I don't think I ever wanted to be a writer.
I mean really, who would?
Writing is a lot of work and worries for very little payoff.
I wanted a job, a way to make money, get a paycheck, vacation time, sick leave.
And I've had every job you can imagine and even ran my own business.
About five years ago, I wasn't able to do everything else anymore.
I had to write. If I didn't write, I didn't eat or sleep or function.
Writing brought me back to some sense of sanity.
Through writing, I found myself again.
And I truly love it.
I've discovered that I was placed on this planet to write stories for people to read.
Writing and telling stories is what I was born to do.
I wouldn't exchange it for anything in the world.
Not even sick time!
How long does it take you to write a book?
The first draft of a book takes me about six weeks.
It can be exhausting and exhilarating at the same time.
I'm lucky because I type very fast.
After six weeks, I put the book to bed (let it sit).
Four or five weeks later I begin editing the manuscript.
I go through the book at least once before I send it off to two content editors.
They are good friends who've dedicated themselves to helping me make sense.
When I get their edits back, I make changes then go through the book at least one other time before it goes off to the copy editor.
Overall, from start to finish, writing the book takes about nine months.
What is your work schedule like when you're writing?
When I write, I get up around 5:30 am.
I write for a couple of hours, then wake up my husband.
We workout, have breakfast, then he heads off to work.
I write until around 2 p.m. when I take a break.
If I'm on track or in the middle of a section, I will work until 5:30 p.m. or so when I make dinner.
If I'm really in the story, we will eat then I will write until I get to a stopping point.
That can be a couple of hours or all night.
I tend to work every day.
When I'm working on a novel, I'm thinking about it all the time, dream about the characters, and talk about it.
My mind won't let up on the story until the last word is placed and the book is put to bed. It's a kind of creative madness.
What would you say is your interesting writing quirk?
My writing quirk depends on the content I am going to write, whether it's writing a piece of an article, a book, or telling stories for a business.
I have set up two desks for the same where I write depending upon my content.
Sometimes when it's my serious, nonfiction writing mood I go to my desk where there is a solid bookshelf, and on top of the bookshelves are fantasy figurines – fairies, dragons, dinosaurs, and so on, and the other is my normal, more humorous writing location where the wall is filled with stars and butterflies.
What project are you working on right now that you are most excited about? Why?
My characters tend to be really good people who find themselves in difficult situations.
There aren't a lot of honest, hard-working, decent people in literature right now.
When people read my fiction, they feel like the characters are real, interesting, and like them.
Keep visiting Mommy's Memorandum to be a part of Claudia Hall Christian's Blog Book Tour.
Learning to Stand is an amazing book with a real thriller plot!
Right now, I'm writing Denver Cereal. Denver Cereal is a serial fiction that is published as it's written – a chapter a week, every week.
I'm also in the throes of the third Alex the Fey book, Who I am.
*Special thanks to Claudia Hall Christian for taking the time to be interviewed.
We appreciate your subscription to Mommy's Memorandum