Recipes are funny. We use them, and they get in our rotation, and then, over time, they get forgotten. I started making CHEX Muddy Buddy in the early 1990s for Jake and Zac. I remember it was all the time stored in our pantry. Then, life took off, and I stopped making it. I just found it again in a cookbook I was browsing—my handwritten note with a 5-star rating.
Guess what's back in the recipe rotation?

CHEX Muddy Buddy Recipe Ingredients
9 cups Rice Chex®, Corn Chex® or Chocolate Chex® cereal (or combination)
1 cup semisweet chocolate chips
1/2 cup peanut butter
1/4 cup butter
1 teaspoon vanilla
2 cups powdered sugar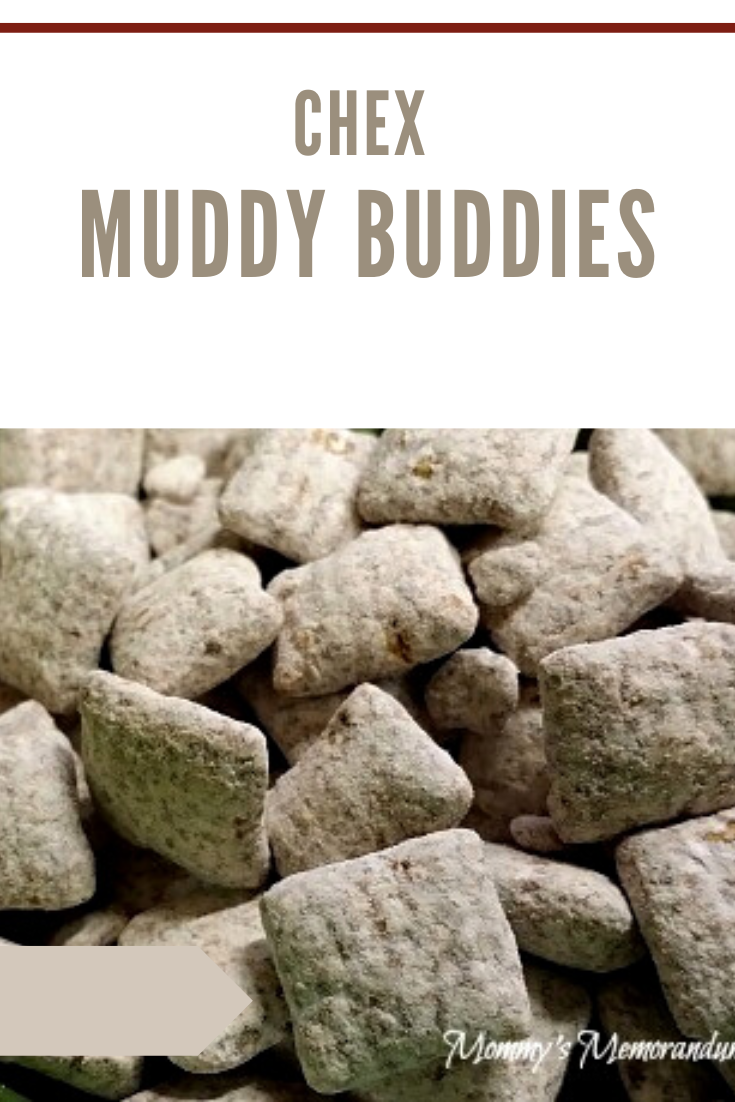 CHEX Muddy Buddy Directions:
1. Into a large bowl, measure cereal; set aside.
2. In a 1-quart microwavable bowl, microwave chocolate chips, peanut butter, and butter uncovered on High for 1 minute: stir. Microwave about 30 seconds longer or until the mixture can be stirred smoothly. Stir in vanilla. Pour mixture over cereal, stirring until evenly coated. Pour into a 2-gallon resealable food-storage plastic bag.
3. Add powdered sugar. Seal the bag; shake until well coated. Spread on waxed paper to cool. Store in an airtight container in the refrigerator.
Original recipe