Now that holiday shopping is complete and the gifts are wrapped, it's time to baby-proof the home in preparation for those little guests.
Let's face it; many areas in homes could become potential hazards once babies and toddlers start exploring.
With that in mind, Evenflo offers options to create safe havens for little out-of-town guests, allowing hosts to entertain easily.
According to a Home Safety Council report, children under four years old experience the highest rate of nonfatal home injuries compared with other childhood groups.
Nearly half (49.5%) of these injuries result from falls.
Falls also account for 47.1% of all nonfatal injuries experienced by children under the age of one.
Here are some practical solutions for little tikes to keep them out of harm's way: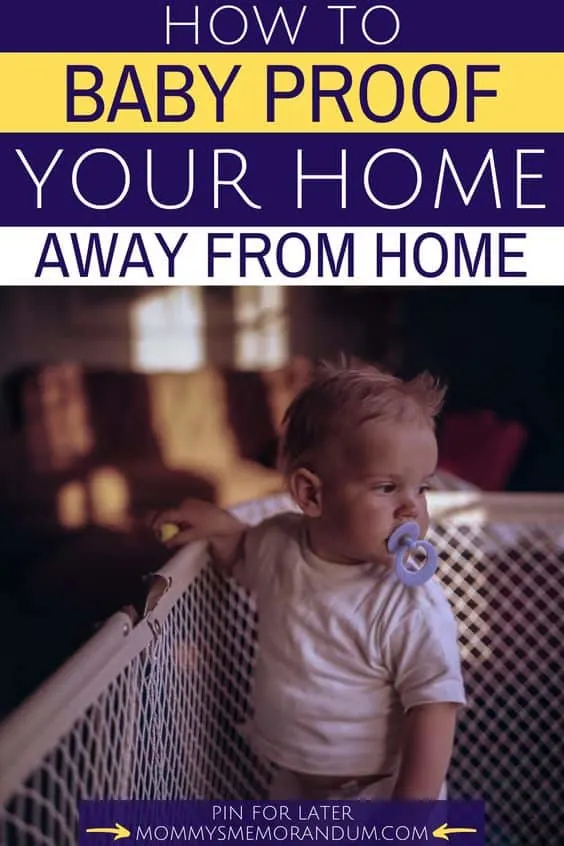 Baby-Proof Your Home Away From Home
Evenflo Secure Step Top of Stair Gate –
This gate features a one-hand Lever-Loc™ mechanism so adults can squeeze the button and push down to open.
Its smart design cuts installation time and allows the gate to swing in one or both directions for easy walk-through.
Even better, a red/green indicator shows if the gate is properly locked for peace of mind.
Evenflo Expansion Swing Gate –
This gate features a telescoping plastic safety rail to eliminate openings at the top.
It also swings open and closed for easy walk-through and opens, closes, expands, and contracts with only one hand.
With a child-resistant, one-hand release latch, this gate is ideal for high-traffic areas.
And, for parents traveling to homes that aren't fully toddler-friendly, the Evenflo Crosstown Gate is a great portable gate that can be installed at Grandparents', Aunt Sue's, or Cousin Mary's house.
The Crosstown Gate is an easy-to-install, pressure mounted retractable baby gate that requires no tools or hardware.
It's easy to transport and comes with a travel bag.
And while we are on the topic of traveling, parents need to check their car seats and make sure they meet age/weight suggestions.
Parents can visit the National Highway Traffic Safety Administration website for more information on the new guidelines.
Evenflo provides options for parents looking to upgrade car seats:
Symphony 65 e3 All-in-One Car Seat

–
This car seat features superior e3 Side Impact™ protection, which reduces side impact crash forces by 50% by absorbing crash energy away from the child.
This version also includes SureLATCH® connectors to make installation easier and secure.
Big Kid Sport Booster

–
This 2-in-1 booster car seat starts with a belt-positioning booster and has a removable back to convert to a no-back booster.
AMP High Back Booster Car Seat

–
AMP High Back Booster Car Seats are designed and tested for structural integrity at energy levels approximately 2X the federal crash tend standard.
The seat also grows with your child, easily transitioning to a no-back booster.