Try as you might to emulate Santa Claus around the holidays, your stint as the man with the bag is never going to get off the ground. Ignoring the fact that you don't have a team of eight reindeer with the ability to fly, there's no way you could manage a list as long as St. Nick's. This year's shopping list — limited to friends and family — is too long as it is, and you don't even have to deliver presents to the 5.26 million kids who celebrate Christmas around the world! If you're feeling a little overwhelmed by the task ahead, save your sanity — and your budget — by wrapping up any one of these group gifts!
A board game set
If the family on your list is a competitive bunch, incite sibling rivalry by gifting them a set of classic board games. The Bookshelf Games from L. L. Bean are as beautiful as they are entertaining. Scrabble, Monopoly, and Clue pack away into stylish faux-books, and their linen-bound box-sets look at home on any bookcase.
Convinced they already have Clue? Has Monopoly been banned from the household? Don't worry. There are a ton more options than these traditional board games. Take a look at a list like this one for inspiration, and you can find a fun yet appropriate game the whole family can play on Christmas day.
Family co-ordinated skins
A set of customized skins for the family's devices is an easy way to tick off the whole group from your list. The folks at dbrand have built a whole catalog of skins that fits various tablets, iPads, iPhones, Androids, smartwatches, laptops, and even gaming consoles. You can customize a family skin, so everybody matches — much like a family tartan. Head on over and visit dbrand to learn more about how you can create the perfect design for the people on your list.
A family pass to a local museum
A membership to their local museum is a gift that keeps on giving. Most of the country's biggest art galleries, science centers, and history museums offer a year-long membership for families. This pass lets them into these institutions for free for the length of their membership, and they often come with extra bonuses. Take, for example, the American Museum of Natural History in New York City. It allows free entrance into general admission and special exhibitions, access to special movies, and discounts at the museum's gift shop and restaurant.
A popcorn machine
When the family on your list takes binge-watching seriously, you need to make sure they can take in the next Netflix original series and blockbuster movie in comfort. While a set of Snuggies may not be a hit for the fashion-conscious member of the family, a popcorn machine will be sure to impress everyone on the couch. Who doesn't like to munch on some kernels as they watch Eleven take on the Upside Down? Get them a machine that makes theater-quality popcorn, and they'll thank you for every handful they gobble down.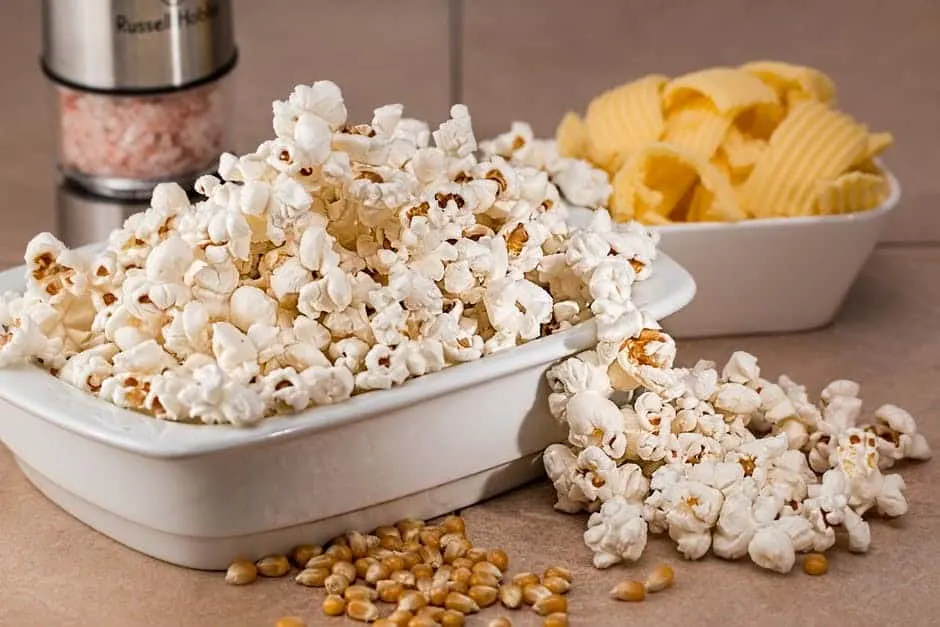 Printed family portraits
Sure, everyone's phones are probably full of photos. While the average smartphone can store thousands of pictures, it's easy to forget about them, so thousands of cute snaps, funny selfies, and miraculous group shots where everyone's eyes are open are lost to the Cloud. Recover these amazing photographs by having them printed by a service like Minted or Social Print Studios. Both companies will print any family photos you send in on your choice of material. You can opt for a traditional framed print or choose to shake things up with heart-shaped photo art made from Polaroids.
Not all families are young and growing. In which case, a handpicked wine gift basket would be a great gift this year for the mature family on your list. Start by choosing a couple of bottles of wine that are guaranteed to delight their palates. If you aren't sure what kind of wine they like, speak with a sommelier at your local wine shop. They'll help you pick an affordable yet tasty varietal that works well with crowds. Pair these bottles with crackers, specialty cheeses, cured meats, and preserves, and they'll unwrap a DIY charcuterie board for the holidays.
Let's be honest with each other — not every single person on your list needs a special gift of their own. When you're shopping for a big group, sometimes the best presents are those that the entire family can enjoy. Take a chance on one of the ideas above, and you'll finally get to feel like the Big Man himself as you check off everyone from your list.