I received an Alphabet Photography picture in exchange for an honest review. All opinions are my own.
My kiddos are gearing up for the tradition of "Camp Grandma and Grandpa," and this year, it will start with Alphabet Photography. My kiddos created a picture that is so unique and matches Grandma's decor that it is sure to be treasured.
It starts with Alphabet Photography's website. The kiddos spent a lot of time thinking of different words they could use, but in the end, they went with Grandma and Grandpa's surname. Once they had the word, they typed it in the template on the Alphabet Photography website. It populates the word's letters with a unique photo depicting each letter. If they didn't like a letter in the mix, they were able to search through a library of over 1000 images to find an image they wanted.
Here are all the choices for the letter "N":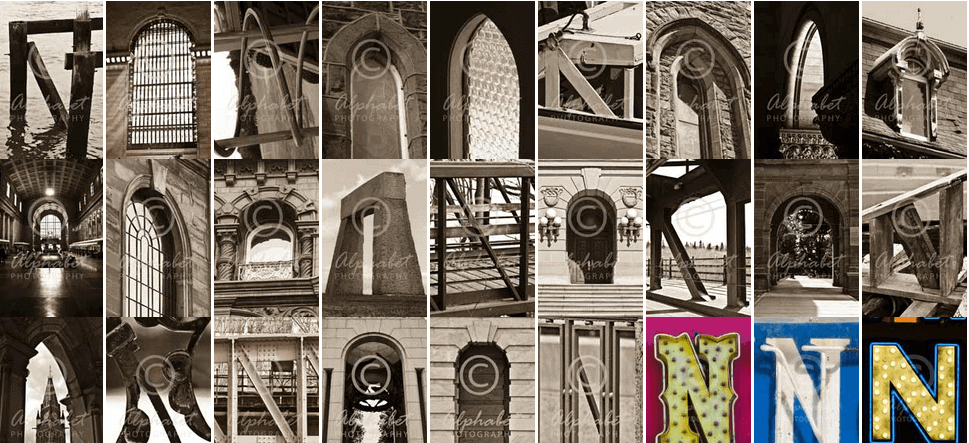 Once you have your letters for your word picked out, you choose your mat and your frame.
Then, in no time really, our package arrived. It was packaged so elegant and straightforward. It even included a Thank You card, using the same Alphabet Photography images. I didn't want to open it, but the kiddos said, "We must!"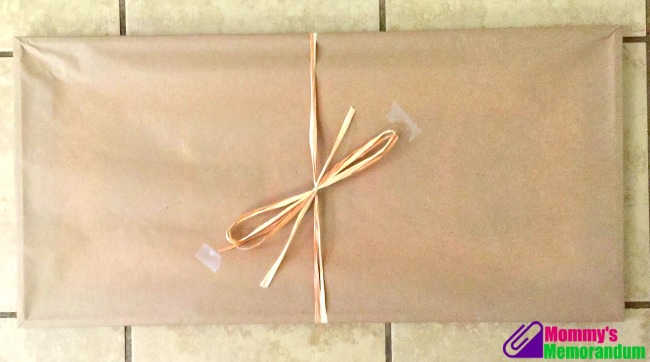 I was in awe at the size, and then I opened it, and wow! It is gorgeous!
Alphabet Photography is the process of photographing everyday objects that resemble letters of the Alphabet. The photographs are then arranged in a collage to create a word. Alphabet Photography, Inc. is the original and leading company in the letter art industry with the most extensive collection of photographs collected worldwide.
My kiddos picked the espresso frame, a dark chocolate brown with the white museum-quality double mat. It is classic, sophisticated and elegant. It will be the perfect addition to Grandma and Grandpa's home.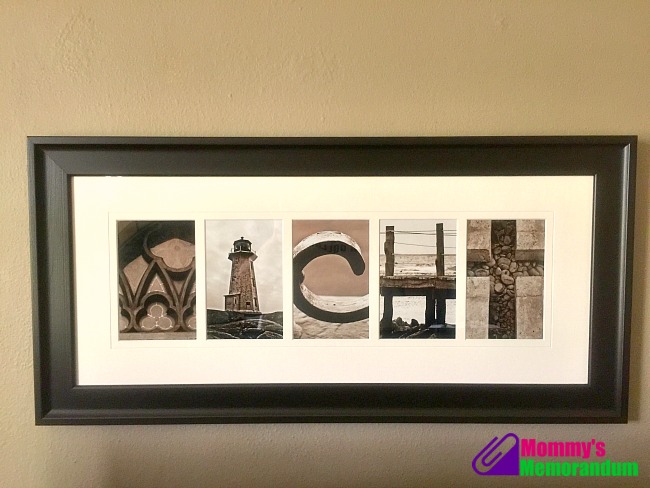 Fantastic, don't you think?
There are so many details. The photography, sure…different buildings, structures, and objects that look like letters making it one of a kind, and other amazing details.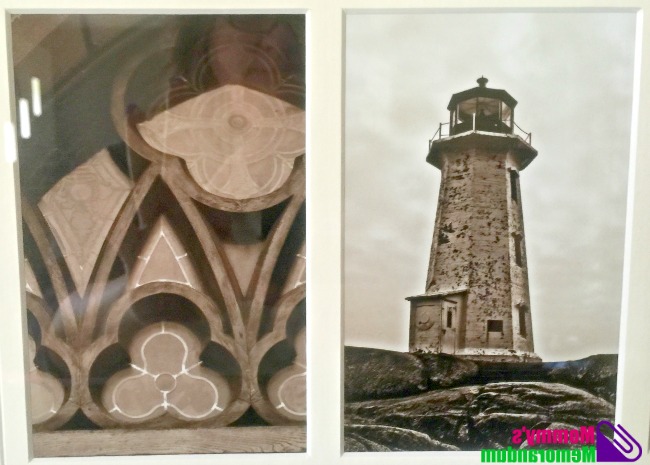 Look at the mat..it's so precise and stunning against the photo.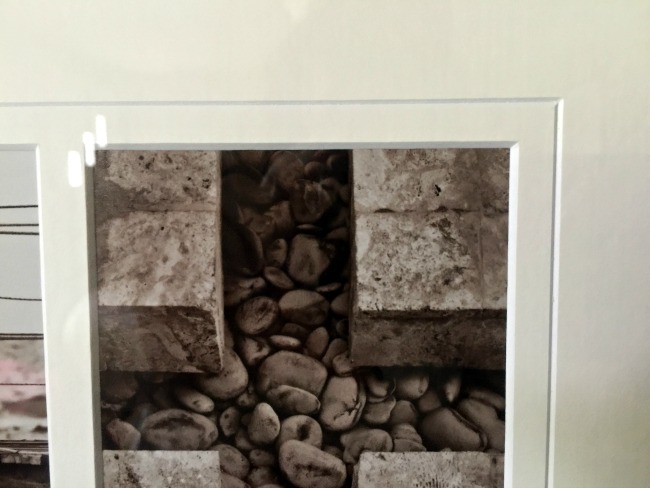 The bottom two corners of the frame, on the back, have stoppers. This "lifts" the picture from the wall and really adds dimension and beauty. It also stabilizes the artword.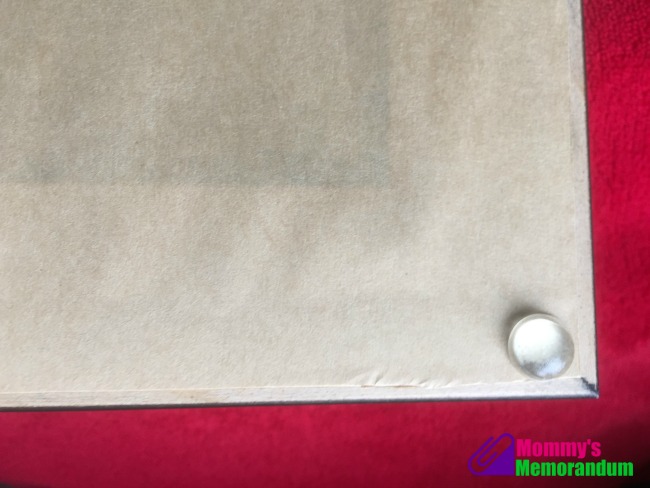 Alphabet Photography also sends their artworks with the hanging hardware already installed.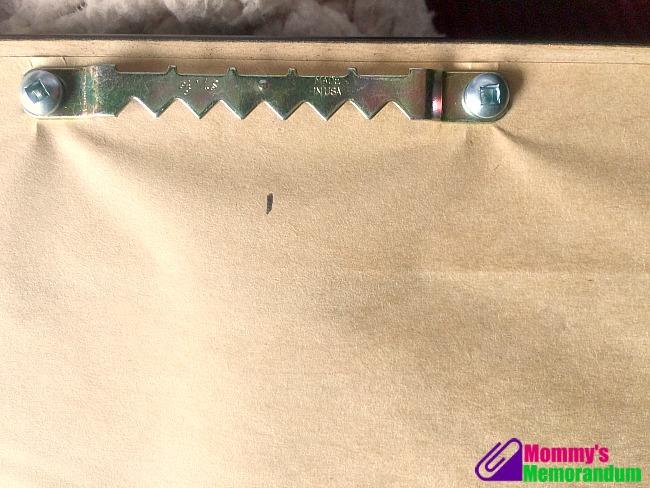 As well as a personalized label indicating it was handcrafted with care and who your artwork was prepared by.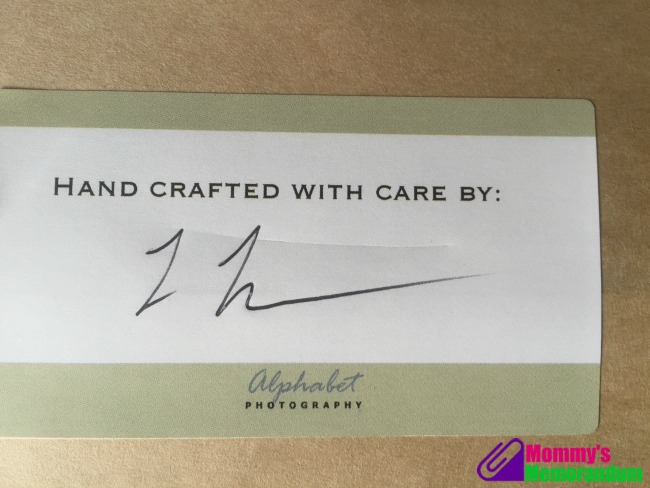 We are so happy with this artwork from Alphabet Photography. It has so many things to discover within the photo.
Here is a video on how Alphabet started!
Alphabet Photography is the perfect customized gift. It's a gift that has traveled all over the world. We know Grandma and Grandpa will love this. Even celebrities love Alphabet Art! Celebrity owners include Prince Charles, Prince William and Kate, Tyra Banks, Ryan Seacrest, Canadian Prime Minister Stephen Harper, John Schneider, Nelly Furtado, and many more!
What word would you use for your Alphabet Photography?